Shopify marketing
/ 15 min read
60+ ways how to promote your Shopify store

Rudi Eihenbaums
May 5, 2023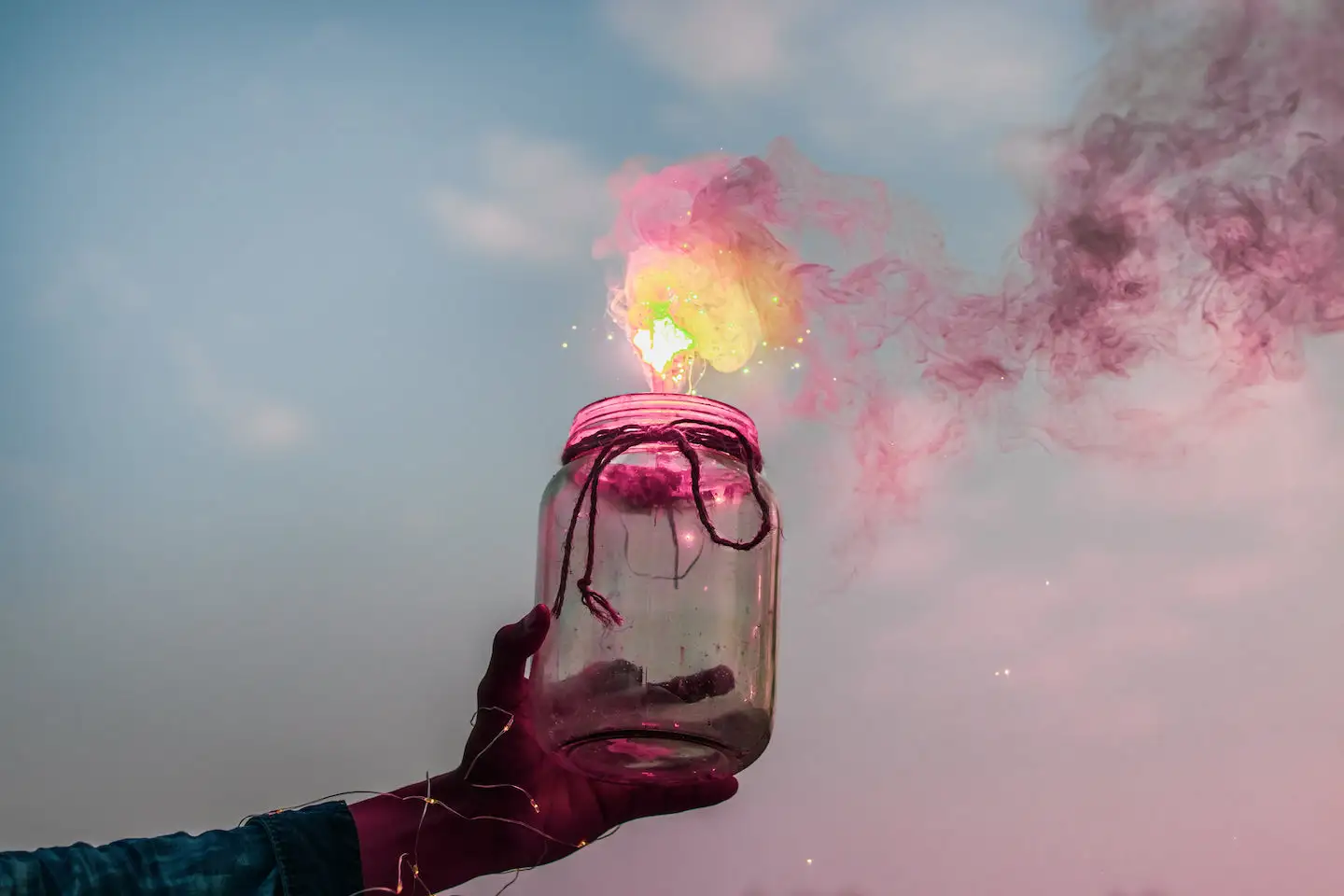 E-commerce growth has slowed to around 12% and 2023 is the year that Shopify businesses need to get creative with how they market their stores. Each dollar spent needs to show maximum impact. 
Fear not, there are many ways to make this happen — from customer referrals and user-generated content marketing, to SEO and email marketing.
Experience-driven guide
We've compiled the experiences — both learnings and successes — of several Shopify store founders, serial entrepreneurs, and OpenStore's employees that are responsible for marketing the largest number of Shopify stores in the world. Here's how they do it.
Diversify your promotion efforts
"A multi-channel marketing strategy is mission-critical for our Shopify brands. It enables holistic marketing communications across all aspects of a customer's purchase journey," explains growth expert Seijin Jung, who has headed up marketing at AngelList, Udemy, and now at OpenStore.
By using a mix of channels like paid social, paid search, email, SMS, and iOS push notifications, consistent and timely marketing communications can be delivered to customers as they pass through the marketing funnel.
This guide details over 60 tried and true methods to promote your Shopify store, with links to additional resources to get you started.
Promote your Shopify store for free
Many marketers recommend small businesses to start with paid advertising (20+ tips on this later), but if you don't have a sizable budget to invest, here are 40+ free ways to market your store.
Email marketing
Marketing automation is almost synonymous with email marketing because of its set-it-and-forget nature. It lets you build a customer list that is platform-agnostic and, unlike many other channels, totally under your control.
There are paid tools like Klaviyo that we recommend, but email can be a free marketing channel that can organically grow along with your other promotional efforts.
Mobile marketing
Over 70% of purchases on Shopify are from mobile devices, so a mobile-friendly experience is a must. It's a great way to ensure that your store's main marketing channel — your website — is in its best shape.
Customer experience
It doesn't cost you anything to be kind. An often overlooked part of promoting your store, customer experience can be a key driving force behind growth.
Zero in on your audience and create customer personas. "This will supercharge all of your existing marketing efforts. If you know the demographics, interests, and needs of your customers, then you'll do a much better job of appealing to them," OpenStore's head of marketing clarifies.

Interview past buyers to create customer personas, or analyze their behavior on your Shopify store's analytics platform. Seijin adds: "Personas should also be adjusted over time as you learn more about your audience, so that your marketing consistently remains as personalized as possible." Ensure messaging is consistent too — it helps to come up with a brand story in response to each customer persona.

Add a live chat support option like the founder of Shopify store EXO Drones did — it can help you prioritize answering product questions from customers in a timely manner.

Maintain quality and responsiveness by handling customer service in-house. Take it from a Shopify store founder who built his brand on a key pillar: providing excellent support. He managed all customer service personally, maintaining a high 4.9/5.0 rating on Facebook. Growing your customer experience team internally also allows you to address product issues faster. As you scale, you can look to offset costs and cover more timezones with vendors or contractors.

Always handle customer complaints in a friendly tone and prioritize resolving the issue. Start with a place of empathy and stay dedicated to solving the problem. Prioritize complaints according to urgency. Address product issues immediately, and for shipping issues, take down the carrier claim number before proceeding.

Leverage self-serve support. It's perfect for moments when your live chat is unavailable. How? Consider setting up a knowledge center and FAQ section — this will also help your SEO efforts.

Adjust your pricing as part of holistic product marketing research. Explore providing quality on par with 'overpriced' competitor products — get inspired by reading about how this Shopify store founder cornered the drone market. Always conduct market research to understand the needs and wants of your audience and position an offering off the back of that. When managing a Shopify store, OpenStore uses A/B testing on pricing to drive revenue by 20% almost immediately.
Leverage user-generated content (UGC)
In some cases, generating UGC may require you to give away a free product to a content creator, but there are many ways to make it cost-effective, or even free:
Avoid these common mistakes to save costs and time when using influencers to promote your products:
When starting with influencer marketing: begin with micro-influencers and gradually approach creators with larger and larger followings as your brand grows. If 2-3 posts in a row fail to perform, move on and find another content creator.

Don't outsource influencer marketing to agencies if you're on a budget. Instead, evaluate your company's strengths and weaknesses and use your strong in-house workflows to use influencer content in ads and on-site.

Don't obsess with details, growth is about testing. There is no specific formula for creating viral TikTok content. Work with different creators to produce a variety of content, not a single content style, and try to optimize posts for Friday evenings.
Referral marketing
While technically this can have costs associated with it, it's still money that you're not having to spend on advertising:
Run a referral program that rewards your customers for spreading the word. Offer them discounts or rewards: it's generally a low-cost marketing strategy. Use automation tools like Yotpo, Smile, and Loyalty Lion to track referrals and maintain engagement.

Implement a loyalty program to reward repeat customers. Encourage them to make additional purchases and build a long-term relationship with your Shopify brand.

Focus on building a brand that your most loyal customers genuinely love. Embrace customer feedback to increase retention and repeat purchases.
Content marketing
If you're a creator or have access to one — one of the best ways to turn images, videos or copy into a cost-efficient way to promote your Shopify store's products is through content marketing.
Understand that content marketing and search engine optimization (SEO) are tightly linked and that to ultimately drive conversions you need a solid understanding of your target customer persona.

Set up a blog on your Shopify store and publish content regularly about your product category and industry. Include both top-of-the-funnel and bottom-of-the-funnel topics. This can engage your audience to stay on your site, showcase your expertise, and improve your website's SEO.

Write detailed product descriptions and use high-quality product images. Not only does this help customers make informed decisions and reduce the chances of returns, it provides a solid foundation to build on your SEO efforts.

Create video tutorials or product demonstrations to showcase your products' features and benefits. Embed them in blog articles, product pages, as well as your social media channels, YouTube or wherever your target customer persona hangs out.

Research common keywords in your e-commerce product category to understand what people are searching for. What are the problems they're looking to solve? Which ones are you best positioned to resolve? Use tools like Ahrefs, SEMRush or Google's keyword planner and pay attention to the monthly search volume and search intent of each keyword group. Keyword research will serve as the foundation of your SEO strategy.

Optimize your Shopify store for search engines by using relevant keywords in page titles, headings, meta descriptions, and in the anchor text of the internal links to other pages on your site.
Advanced SEO
While organic search engine traffic is technically free, getting up and running requires time: both with the 3-6 months of delay until you can demonstrate authority and other metrics to a search engine, and the time investment in optimizing the content and your Shopify website itself. However, SEO can be a great long term investment and consulting with a specialist is recommended.
Collabs
A journey to success is always more rewarding when shared. Discover how strategic collaborations can accelerate your Shopify store's growth, at absolutely no cost.
Build a community around your brand that people can join in without purchasing your product(s). For example, participate in Facebook groups in your industry or where your target audience hangs out. Engage with potential customers by sharing valuable content, answering questions, and offering support. Don't spam sales content. It will take you time to build up a community, so be patient and let it evolve naturally. Try different and especially new platforms where you can get a foothold.

Partner with complementary businesses for cross-promotion. Expand your reach and tap into new audiences. Consider collaborating with your content marketing efforts: blogging or otherwise. Cross-promotion can drive brand awareness and growth.

Do a social media takeover of a nonprofit, NGO, or an otherwise social-minded organization which your target customer persona is interested in. This can help you reach new audiences, increasing brand awareness.

Host webinars or live events to showcase your products. Use the opportunity to answer customer questions, and build trust with your audience. Drive attendance on social media and through email marketing campaigns.
Promos & shipping
Tune your strategies to the seasons, maximize conversions, and inspire customer loyalty, all without spending a dime.
Best ways to advertise your Shopify store
We're saving the best for last. While the above tactics are part of OpenStore's repertoire, online ads are definitely still very effective and cannot be overlooked.
Starting off with social media advertising
The digital megaphone of your brand, ads can help you reach thousands of targeted customers. Here's how to set things up right to create meaningful connections with your audience.
Avoid common advertising mistakes
Taking a calculated approach to your ad spend can spell the difference between an effective campaign and a costly lesson.
Advanced ad tips
Paid social can be tricky to get right and it's best to consult an expert if you want to maximize growth, but here are some ways that many e-commerce store owners have embraced the challenge.
Best way to market a Shopify store
Pick and choose the marketing tactics above to create a well-rounded, multi-channel promotion strategy for e-commerce. Each channel serves a distinct purpose, so understand and articulate it across each stage of your consumer journey.
For example, consider the success story of Jack Archer, OpenStore's fast-growing, popular men's fashion brand:
"Since we implemented a holistic multi-channel campaign in 2022, our brand saw its sales more than double in 6 months. This was enabled by our strategic implementation of paid social and search campaigns to drive new customer acquisition as well as new email, SMS, and mobile push campaigns to augment customer retention."
By leveraging the potential of various channels, such as Facebook remarketing campaigns, email, and SMS offers, store owners can maximize growth.
Invest your time
The best ways to promote your store will often be time-consuming and, at times, overwhelming. As a business owner, you may find it challenging to keep up with the day-to-day tasks while also focusing on growth.
If you're tired of managing your store and want to reclaim your time, consider OpenStore Drive: a managed service that turns your Shopify store into passive income.