Founders' stories
/ 6 min read
Jack Archer: charting a path forward with OpenStore

Adrian Alfieri
Sep 16, 2022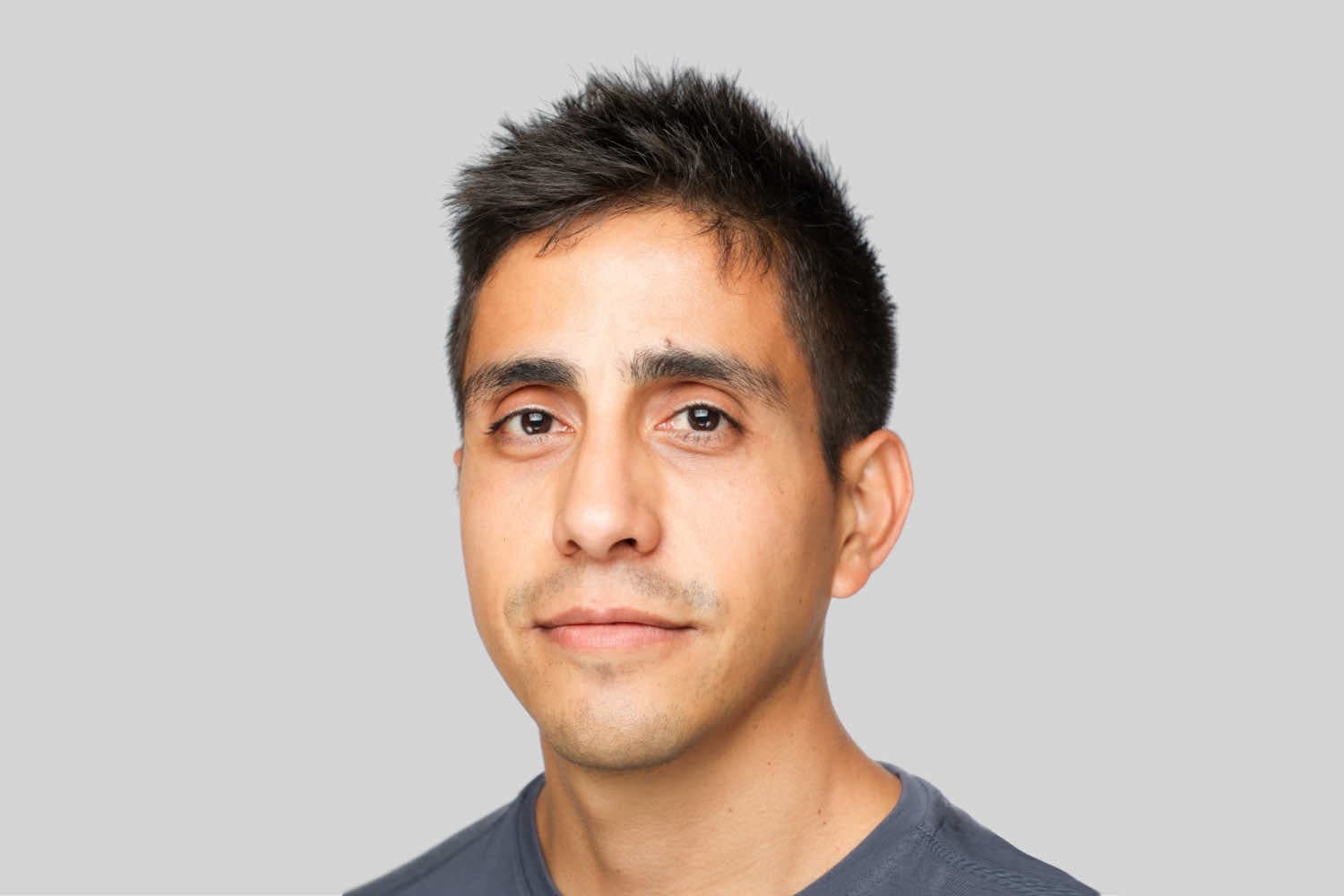 Jack Archer is a men's apparel company that believes finding comfortable, well-fitting, multi-use clothing shouldn't be impossible. Miguel Facussé, Founder of Jack Archer, secured $837,000 in cash when he sold the brand to OpenStore in March 2022.
We sat down with Miguel to learn about the "seamless" process of selling his company to OpenStore this March. Topics include: 
Advice for brand founders debating whether it's time to sell

Why Jack Archer chose OpenStore over bankers and brokers

How to maximize OpenStore's data-driven acquisition offer
"Selling to OpenStore was a no-brainer. It hasn't felt like letting go because this has been the perfect transition. This is the natural next step for Jack Archer."
Jack Archer's origins: deep operating experience
Before e-commerce, Miguel spent four years in enterprise resource planning, during which he implemented SAP for 500 employees throughout an international corporation.
This experience fostered an operational mindset and understanding that startups must establish sustainable, automation-friendly processes as soon as possible. 
If not, a lack of scalability will lead to future growing pains—even for the best teams. This lens has guided Miguel through scaling several ventures, including: 
Comfortable Club—An underwear company that launched with a $200,000 Kickstarter campaign before Miguel eventually sold it to a LinkedIn connection

An apparel company—Resulting in his first (and last) partnership before he exited

A consultancy—He became an all-around operator, taking startups from zero to one
From Reddit threads to a million dollars in sales
In 2021, Miguel stumbled on a recurring sentiment in a series of Reddit threads. 
Diving deeper, he found that waves of male consumers took to the site to complain about how difficult it was to find high-quality pants that were suitable for multiple occasions and use cases.
This idea maze inspired Miguel to solve a specific need that continued to arise across online forums. He spun this pain point into an aspirational solution: make a game-changing pair of travel pants that stretch and mold to your body while never looking saggy. 
Months later, he dove into refining the business idea. Soon after, Jack Archer was born.
After extensive testing, Miguel went all-in on manufacturing to fulfill pre-orders for the product he had developed. Jack Archer generated roughly $1.2 million in sales in its first two months. 
"Across my career, I fell into this cadence of building out the hard parts of a startup, proving its value, and getting it ready to be handed off for operating."
Jack Archer's 24-hour application process
At that point, Miguel knew Jack Archer needed cash fast to keep scaling orders. However, he had one major roadblock: no one wanted to invest in a two-month-old company. 
Banks were a no-go and investors wanted a sizeable chunk of the business. So he decided to open himself up to offers, but had previously heard troubling stories about traditional brokers.
After all, Miguel felt he had already finished his best work: the initial build from zero to one. Soon, he discovered OpenStore through an Instagram ad promising offers in 24 hours. 
While he'd launched the brand, Miguel knew it was time for someone else with the skills and capital to take it further, so he submitted a link to Jack Archer's Shopify store. He received a valuation of $837,000 just 24 hours later.
In his words, it was a no-brainer straight away.
In his words, OpenStore was exactly what he needed due to its fast exit process paired with a competitively priced offer. After accepting that offer: 
Miguel hopped on a call with OpenStore to validate his financials

He received a deposit of nearly a million dollars just 2 weeks later

OpenStore began working through brand absorption and transitions
Miguel emphasizes that the sale didn't feel like letting go of his work. Rather, it was the natural next step for the brand—something that had to happen to realize Jack Archer's full potential. 
"I could build, launch, and grow Jack Archer. But I needed someone with the capital to move forward with the brand. OpenStore was that someone."
Why OpenStore was the perfect home for Jack Archer
Miguel couldn't believe the ease of the OpenStore process, which required submitting his store's URL and email. The platform's backend then integrated with Shopify and took it from there.
At first, he adds that it felt too good to be true—specifically because it meant he wouldn't have to hop on another phone call with investors, bankers, and brokers asking endless questions. 
With OpenStore, Miguel's data—Jack Archer's impressive metrics—could speak for itself. 
As for the folks running Jack Archer after him, all it took was a look at their LinkedIn pages for Miguel to rest assured that true industry experts would be scaling his brand. That hunch was confirmed by the team's meticulousness during the onboarding process, as he watched them assign SKUs and integrate everything into their distribution center. 
Miguel sees this depth of knowledge, focus, and professionalism as a promising sign for how OpenStore will handle Jack Archer for years to come. 
Setting ambitious growth targets post-acquisition
Miguel painfully recalls his past ventures as failures—namely Comfortable Club, which died off after his departure. He adds that he's still disappointed that the brand was never able to flourish under new ownership—ultimately resources weren't invested to effectively scale the business.
OpenStore's track record and expertise in taking e-commerce brands to the next level has been a welcome solution to that pain point for the serial founder.
Soon after finalizing the sale, the OpenStore team quickly began making moves toward continued growth by placing an aggressive order for more inventory. 
In Miguel's words: It feels incredible to know Jack Archer will be run by dedicated operators who'll keep the company thriving—for as long as a founder would invest in their own brand. 
"OpenStore was exactly what I needed. They told me the process would be fast, but I couldn't believe how quickly my submission became a deposit."
How to maximize your acquisition offer
For any founder considering the OpenStore route, Miguel advises doing the work of streamlining your operations to hand over a healthy company and maximize your acquisition offer. 
If you're looking to offload your company due to internal roadblocks, they'll inevitably appear in your valuation. After all, as Miguel reiterates, the numbers will speak for themselves. 
And even if the valuation winds up lower than your dream offer, it's a non-binding exchange—so you can get the house in order, address shortcomings, and request another offer down the road. 
"An OpenStore valuation is actually a great mechanism to gauge whether you're ready to sell. If you don't get that dream offer, you can recoup and try again later."
Charting a path forward with OpenStore
As for what's to come once he's transitioned away from Jack Archer, Miguel looks forward to pursuing his most authentic strength: aggressively and effectively building brands from scratch. 
Thanks to the liquidity that OpenStore offers serial entrepreneurs like Miguel, he can now focus on getting back to what he loves—launching and scaling e-commerce stores.
In addition, he quickly acquired Beyond the States, a service business that helps American students find colleges abroad. Ultimately OpenStore has empowered Miguel with the liquidity and flexibility to choose his next path, whether that means:

Continuing to do what he's gifted at: building and selling more brands

Or entering a founder's "retirement" to teach others his unique skillset
At the moment, he's leaning toward the latter, ready to continue leveraging his frameworks for sustainable hyper-scaling and to teach them to future founders. 
"Thanks to OpenStore, I realized this innate ability to build from scratch. The liquidity has really given me a path forward to keep doing what I'm good at."