Founders' stories
/ 5 min read
3 best practices for instant profitability for Shopify stores

Adrian Alfieri
Jan 11, 2023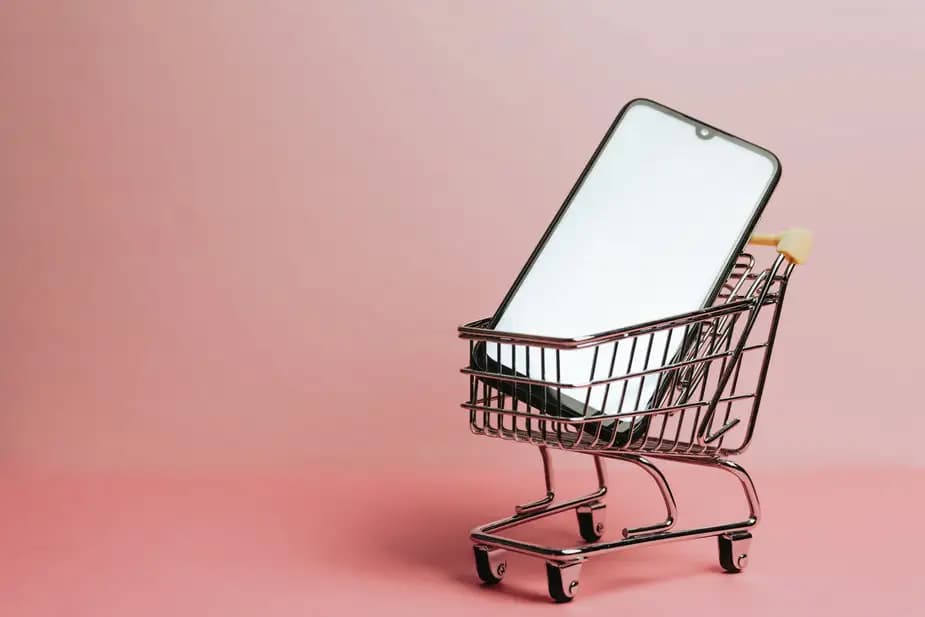 ‍EXO Drones is the premier brand for high-end, affordable drones. The Shopify storefront was absorbed by OpenStore in August 2022 for $2.9M – yielding a life-changing exit for its founder.
We sat down with Charlie Cannon, Founder of EXO, to learn three best practices for e-commerce founders and three factors that primed his brand for instant profitability. 
The second piece of our two-part conversation dives into: 
Learning to run a Shopify store — with nothing but Google

Why teams should prioritize user support from day one

The right approach to upselling your DTC customers
"There's not one thing about EXO that's different. It's 50 different parts that aggregate into something special. And every one has to operate at a high level." 
Learning to run a Shopify store – with nothing but Google
Before he was a founder, Charlie's bread and butter was filmmaking. In fact, he first came up with the concept of EXO Drones while working on an independent movie. 
"I literally spent 23 months, 10 hours each day, traveling and making a movie about myself. I'd just come out of that experience [before starting EXO]." 
His technical skills like video editing plus his broader abilities like storytelling segued perfectly into launching the company. Crucial aspects of e-commerce — like digital design, advertising, or crafting your brand's narrative — came easily to him. 
"This was right in my ballpark," Charlie recounts. "I knew: If other people can do this, I can, too." 
Perhaps most importantly, he brought his intimate knowledge of the aspirations and pain points of drone users to EXO. 
After all, he'd been one himself for years. 
The value of scrappiness and learning online
At the same time, Charlie affirms his greatest skill is just knowing how to find valuable e-commerce knowledge through Google, "Because there is always so much shit you have to learn." 
As he puts it: "When my back was up against the wall, it wasn't about the raw skills I had. It was about knowing — I can learn and do anything. And anyone else can do this thing, too." 
Especially when working with consumer electronics, there are new fires to put out every day, like: 
Navigating the legal maze of customs and imports

Setting up systems for returns, exchanges, refunds, etc. 

Going omnichannel (i.e., listing your products on Amazon)

Troubleshooting the tech, like malfunctioning apps or drones
Needless to say, the list never ends for founders. However, what it truly comes down to is: 
Utilizing the knowledge you do have

Intentionally seeking out knowledge you don't have

Working through every problem, part by part and day by day
No one can save your business – but you
Along those lines, being an e-commerce business owner is non-stop problem-solving. 
The second you name yourself as the founder of your company, there's no one else to turn to. You can find valuable mentors and advisors, but there are no higher-ups with an answer key. 
Even more, there are no easily discernible rules about right vs. wrong in making decisions for your brand. Your best bet will likely be assessing performance data on a frequent basis. 
Ultimately, Charlie affirms: "Everything comes back to you as the founder. You just have to be assertive and make [well-informed] decisions on literally everything." 
"When you're a founder, it's firefighting every single day. You wake up at 2 AM because someone hit you up, and you can't sleep because your life's on the line." 
Why teams should prioritize user support from day one
To learn how to market to e-commerce customers, Charlie simply observed what worked for him. It's the most basic way brands can put themselves in their shoppers' shoes. 
To drive down returns (and thus maintain revenue), Charlie doubled down on: 
Live customer support — A massive priority from the get-go was top-tier user support. That means customers can speak to an actual human (over the phone or live chat) whenever needed. For a decent amount of time, Charlie personally handled every ticket. 

Video tutorials — Instead of a boring user manual, users get a series of video tutorials with every purchase. Topics range from how to fundamentally operate the drone to how to shoot and edit professional-looking drone videos. 
The EXO site reads, "We don't just sell drones, we guarantee the experience." 
"I baked [that ethos] into our brand story," Charlie explains. And it paid off. 
The brand regularly receives public reviews like — "Maybe I could buy this drone somewhere else for cheaper. But I wouldn't sacrifice the experience I got for the world." 
The right approach to upselling your DTC customers
In the early months of the pandemic, Charlie kept getting bombarded by ads for Snow's teeth whitening kits. It eventually worked — he got worn down and bit the bullet. 
At checkout, he got a pop-up for an "exclusive" offer of one year of whitening strips. 
He thought, "I've already spent $100. Sure, fuck it." 
After choosing the add-on, he got another upsell — and then another. He probably received five upsells by the time his order went through. "It was the spammiest thing ever." 
But, by the time all of the products arrived, they did their job and delivered decent results. 
He completely forgot about the annoyance of the upsells, which inspired him to do the same for EXO. They added numerous upsell options, namely warranty policies, which wound up accounting for a whopping 60% of their total net profit. 
"Right off the bat, I was profitable." 
Double down on relentless perfectionism
Finally, Charlie emphasizes that there's no one ingredient that makes EXO successful. Rather, there are endless high-quality factors that come together and enable the company to thrive. 
He tells us: "That's what I've learned in my [previous attempts at] e-commerce companies: You can't just drive cheap traffic. You can't just sell nice products. You can't just run cool ads or copy other people's ads that are working." 
All of these things — in tandem — are critical. 
And Charlie successfully captured this when crafting EXO's brand identity: 
The company provides the best drones in the industry at the best prices. If something goes wrong, don't worry — because you'll get the best live support and repair policies. 
"I invested in video tutorials and live support chats. Now, people go on Facebook and say, 'This is actually the best customer service I've ever had. I love EXO.'"