Logistics & ops
/ 4 min read
Customer experience tips: complaints, reviews, and support

Adrian Alfieri
Nov 16, 2022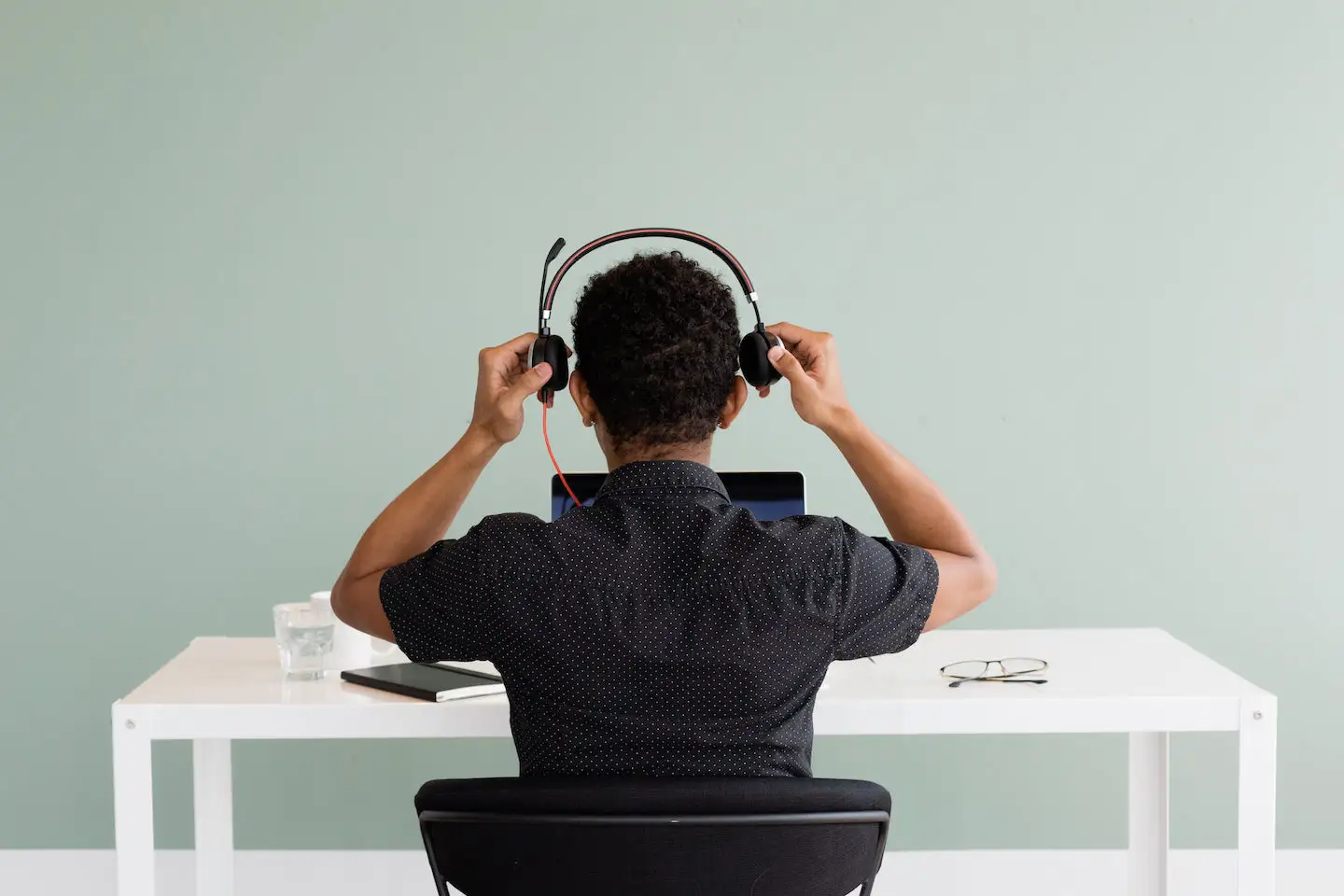 Ben Davenport, Founder of Skull Riderz, claims extraordinary customer service was how his store reached profitable success. This rapid growth trajectory enabled him to sell the brand to OpenStore for an all-cash exit in July 2022. To learn how new founders can win by leveraging customer service in a competitive vertical, we sat down with Ben to dive into:
Why unmatched customer support will give your brand an edge

His tips for diffusing customer complaints

Best practices and strategies for paid DTC acquisition
"There's so much to learn from customer input. If you look out for trends in the comments, you can make changes that put you far ahead of your competition."
Customer experience tactics from a repeat founder
Before Skull Riderz, Ben sold products within the motorcycle niche for half a decade.
He mostly dropshipped from China. After all, the gig wasn't about building a brand; it was aimed at making money fast. Through dropshipping, which Ben notes is quite a lucrative gig when executed correctly, he learned which products clicked (and which tanked) with consumers.
A supplier on Facebook later contacted him about also selling clothing, so he gave it a go. Ben thrived at it, selling out his supply rapidly. Express, two-day shipping wasn't always necessary for customer satisfaction. In fact, Ben could ship products that'd arrive a month later and still receive happy reviews.
These days, users have grown accustomed to every digital merchant offering near-instant fulfillment. They can also publicly weigh in on shipping times, as well as customer service and final product quality.
Your ad account could be banned entirely if a customer submitted a negative report.
Streamlining the buyer's experience is crucial to online sales
Ben was aware of how precarious online reviews made his gig. One bad public comment and his sales could plummet. In response, he resolved to win as many positive reviews as possible by prioritizing the customer experience.
To streamline fulfillment, Ben upgraded from ePacket to DHL Express for shipping.
User wait times dropped from 4–6 weeks to 4–6 days. While DHL isn't the most reliable express option, it's far cheaper than your standard FedEx or UPS.
Shoppers were clearly happy about this. Within a year, 20% of Skull Riderz's total customer base were returning buyers.
Why you shouldn't outsource your customer service
When Ben sold his business to OpenStore, his Facebook page had a user rating of 4.9/5.
These scores do matter. The higher your community rating, the more Facebook will reward your ad spend by targeting higher-conversion users.
To pull this off, Ben kept all of Skull Riderz's customer service mechanisms internal. He'd sit down with his morning coffee and respond to as many emails as possible. He was able to keep up with this, even as they scaled to $200,000–300,000 per month in sales.
By handling things himself, he could run QA and ensure every single customer was supported carefully and politely. It clearly paid off.
Keeping a close eye on feedback also presented excellent opportunities to improve the company. He often took note of repeat suggestions and implemented them.
By the time Ben sold Skull Riderz, they were pushing annual top-line revenue of about $2 million.
If you're aiming to scale to $10 million per year, you'll definitely have to invest in an internal customer experience team. Even then, Ben still stresses hiring carefully because this vertical is so integral to boosting NPS, driving down returns, etc.
And, if problems crop up (i.e., standard shipping delays), your team will be available to jump on individual cases ASAP, rather than letting issues sit.
Tips for diffusing customer complaints
Ben lays out the steps he takes to politely handle a user complaint:
Establish a friendly tone — Always begin the email with "I hope you're well" and all similar, appropriate pleasantries. Let them know you're here to be calm and helpful.

Keep your eye on resolving the issue — Dedicate yourself to solving whatever issue that customer has put forward, even if they've just insulted you in their last email.

Don't get pushed around — At the same time, if someone's taking advantage of you because you're a customer service rep: Be firm with them. You're not a doormat.
You should also prioritize accordingly when handling different types of complaints:
If there's a product issue, sort it out immediately

If there's a shipping issue, take down their carrier claim number before proceeding
"Customer service requires a special skill set. For instance, bikers do not mince words — they'll give it to you very straight. You need to be ready for that."
‍How reviews fuel paid spend on Google & Facebook
Aside from word-of-mouth and other organic growth opportunities, Skull Riderz relies on Google and Facebook ads to drum up brand awareness.
Ben outlines some of his best practices for both platforms below.
Tips to improve your Google rankings
With Google, Ben would release catalog ads for entire Skull Riderz collections. If one specific item took off, he'd make separate campaigns for that hero product.
He also leveraged Google's Smart Shopping campaigns by linking reviews from his website to show up in searches. (This does not happen automatically for most review apps.)
That extra effort helped him rank pretty high compared to competitors.
If a customer browses Google Shopping and sees 2,000 reviews with an average of 4.7 stars vs. 26 reviews with an average of 4.0 stars, that choice is a no-brainer.
Finally, Skull Riderz ranked quite well on Google Images. Ben discovered that your rank improves significantly if you can add the right keywords to your image data.
Make sure your ad content holds up
Ben would put together ad creative for Skull Riderz on Adobe Premiere. With quick transitions and animated compositions, they stood out compared to most paid Facebook ads.
On the other hand, the brand's Instagram was more organic, having garnered 22,000+ followers.
He never opted for paid influencer marketing because he felt the cost wasn't worth it, plus no one biker could represent his niche accurately enough.
Instead, he'd send free items to bikers whose photos and accounts he liked, and they'd typically send back some UGC to repurpose.
"Better products, faster shipping, internal customer service, and successful ad campaigns. All of that was a recipe for success."