Shopify marketing
/ 4 min read
Shopify 2.0 templates increase conversions for our brands

Adrian Alfieri
Sep 16, 2022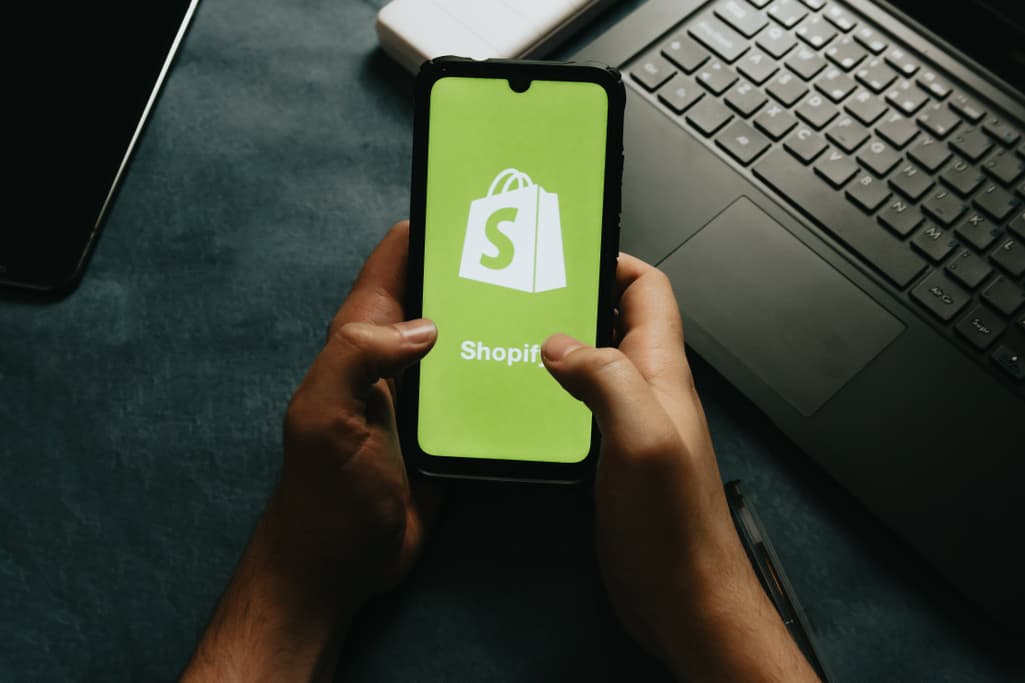 After OpenStore purchases a Shopify store from a founder – our team of e-commerce experts gets to work revamping and relaunching the brand as a best-in-class Shopify storefront.
During this phase, our internal team implements cross-portfolio best practices and leverages our domain expertise to upgrade business performance across each absorbed storefront.
Below, we unpack one of these leverage points: migrating brands to Shopify's 2.0 template. 
Performance benefits of migrating to a Shopify 2.0 theme
Across our portfolio, we distilled the highest ROI benefits of moving brands to a 2.0 template.
Greater modularity
Historically, basic Shopify templates often limit merchants' abilities to fully customize homepages, collection pages, and widgets on any given page of a storefront.
Since migrating to a 2.0 template, OpenStore brands enjoy far greater control over the configurability of sizing and arrangement for every building block on a storefront. 
Mobile optimization
The ecosystem for Shopify theme developers has long emphasized builds and designs for high-performing mobile experiences on top of foundational e-commerce functionalities. 
These experiences have become increasingly important as more and more customer traffic comes from mobile browsing. We've seen this trend firsthand across the OpenStore portfolio.
Storefronts that run on Shopify 1.0 are less optimized – or not optimized at all – for mobile customers. Prioritizing mobile is a must for any merchants operating in 2023. 
Improved app capabilities
Shopify 2.0 quickly outpaced 1.0 in terms of ease of integration with external apps and tooling. 
As a result of the improved app capabilities of Shopify's 2.0 template, storefronts don't need to rely on dozens of disparate tools. Rather, they can integrate a handful of high-value applications and streamline their e-commerce stack. On this note, we recently outlined five of our favorite apps.
For example, after migrating OpenStore brands to a 2.0 template, third-party landing page tools are no longer required to build out truly engaging browser experiences across both mobile and desktop. In addition, native apps like Shopify's recommendations API drive outsized value straight out of the box — reducing a brand's need for external add-ons.
Running a storefront on Shopify 2.0 yields both a cleaner and more streamlined infrastructure stack, while also reducing external tooling costs and overhead time spent on integrations.
How OpenStore helps acquired brands upgrade to 2.0
OpenStore has already successfully migrated a number of our brands to Shopify 2.0, including Yogaste, Beauty Melanin, Kozy Couch, Hereafter, and Creed Wear, to name just a few.
Below, we've aggregated the four biggest wins from migrating brands to Shopify 2.0.
Improved navigation
The majority of brands that OpenStore acquires operate with unclear navigation systems and displays. Due to clunky layouts and indirect structures, we found that customers struggled to navigate the storefronts intuitively to discover products and make purchases. 
Clearly, conversion performance could be improved.
After relaunching the site experiences on Shopify 2.0, the team reevaluated high-level site navigation and chose Shopify collections to seamlessly create product groupings that provide a more intuitive shopping experience for customers – ultimately improving conversion rates.
Redesigned visuals
Many merchants hustle with minimal design resourcing resulting in less-than-ideal visuals and UX, often embedding blurry, unrefined imagery or inaccessible (or simply unappealing) color palettes. 
After migrating to new themes on Shopify 2.0, two key site elements are easier to improve:
UI/UX — Strengthening product pages, cart experiences, and even buy button layouts

Landing pages — Curating visual assets and improving CTA and value prop messaging
Seamless creative updates
In line with our focus on UX improvements, OpenStore also employs an in-house brand design team to assist in aesthetically elevating storefronts and reevaluating core brand identities. 
After migrating to Shopify 2.0, it's significantly easier and faster to update creative assets.
For example, OpenStore brands like Beauty Melanin have undergone landing page overhauls with refreshed, professional photography – including flat lays and new product imagery.
Standardized apps
Many merchants are guilty of installing an app to trial it, realizing it doesn't work, and then never removing it from their theme due to a lack of time. Over the years, these inactive apps build up. 
Even if you're not actually running the plug-in or integration, your site performance begins to slow and degrade, bogged down by legacy code and downloads that were never cleared out. 
A major benefit of standardizing stores with a new theme and clean slate on Shopify 2.0 is the app 'clean-up' that takes place as part of the transition. Eliminating apps that aren't vital to storefront performance drives user-facing improvements like faster page load times on both mobile and desktop, as well as an uncluttered backend and a streamlined data stack.
Dive deeper into the OpenStore process
After we absorb a brand at OpenStore, we immediately begin the process of revamping storefronts as best-in-class Shopify businesses. 
Migrating these brands to Shopify 2.0 is a critical part of that process, namely due to the immediate performance benefits, which span greater modularity, mobile optimization, and improved app capabilities. 
To learn more about our 2.0 migration process for Shopify brands, as well as how we acquire and absorb new storefronts, get started on our free valuation offer at OpenStore today.