Logistics & ops
/ 11 min read
Shopify shipping strategy: free, rates & carriers

Rudi Eihenbaums
May 19, 2023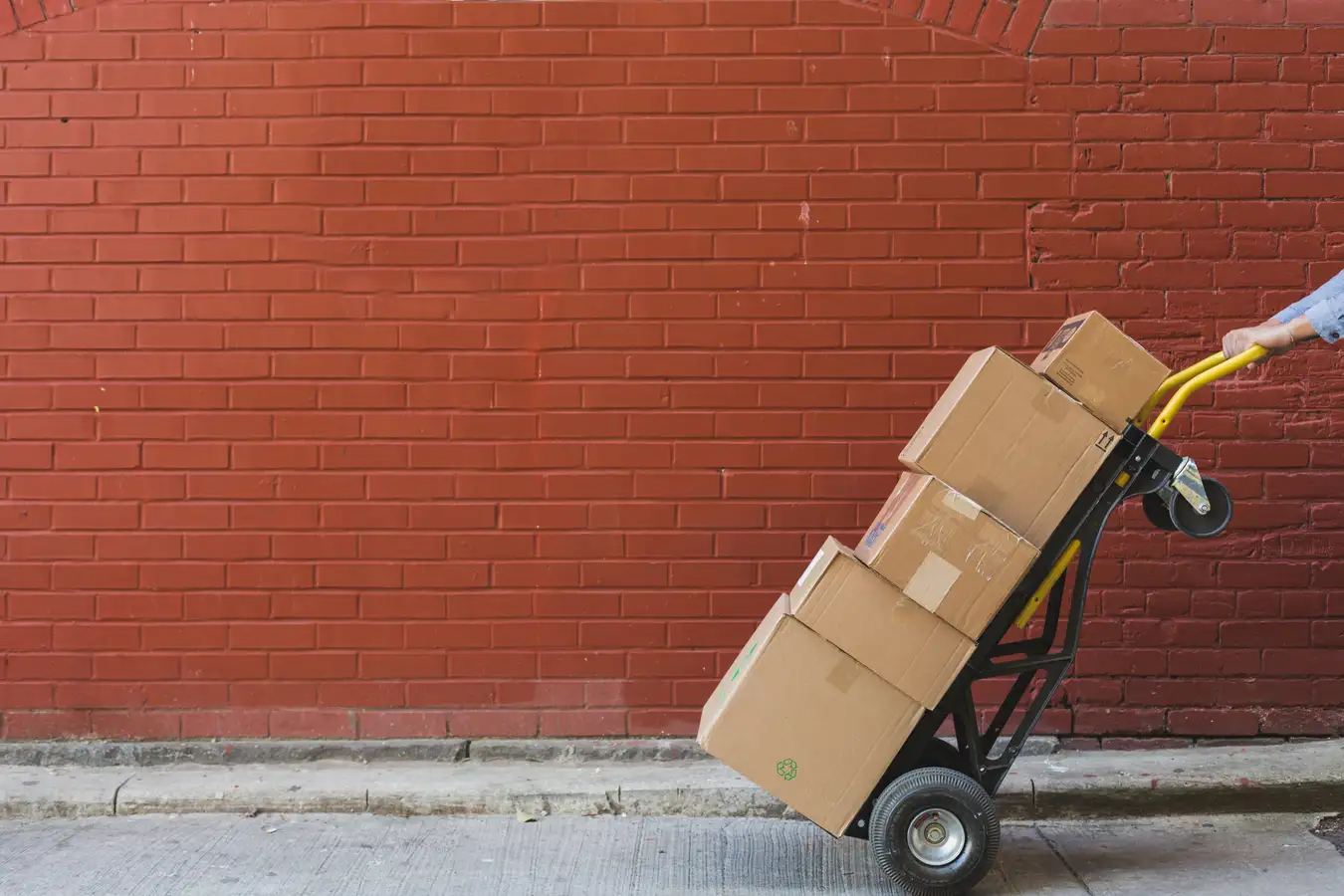 Shipping can be a complex part of e-commerce, but it can also be a strategic tool to improve customer experience, drive sales, and increase profitability.
We've gathered insights from top, ex-Amazon logistics and fulfillment experts to help you level up your Shopify store's shipping strategy. 
OpenStore's experts weigh in on free shipping, ways to reduce costs with third-party logistics (3PL), choosing carrier options, negotiating with carriers, and offering international shipping.
If you're just starting out, make sure to set up your shipping correctly according to Shopify's best practices.
What's the best shipping strategy for e-commerce?
There is no one-size-fits-all. Depending on the nature of your products, your target market, and your business model, you may want to experiment.
Follow Shopify's documentation to try a few initial approaches:
Weight-based, real-time carrier rates provide the most accurate shipping charges based on weight, dimensions, destination, and real-time pricing.

Flat rate shipping, a fixed shipping fee for all orders. It simplifies calculations and can be appealing to customers if the rate is reasonable.

Free shipping: customers love it. It can be a powerful incentive for customers to complete a purchase or increase their cart size.
For the latter two, you'll need to factor the shipping cost into your product pricing or absorb it as a business expense.
Flat rate vs. weight-based
Should you offer shipping based on dimensions or a flat rate? Michael Brod from OpenStore's fulfillment and business operations department explains:
"It depends on your scale, unit economics, product mix, volume, and what you are optimizing for. We consistently prioritize the delivery of an exceptional customer experience while ensuring cost-effectiveness in pricing strategies."
Michael goes on to explain about free shipping, but more on this later.
You can only choose 2 out of 3: cheap, fast, or a good customer experience
What is the trade-off between shipping speed, the cost to your business, and customer satisfaction? You can't have it all, and OpenStore optimizes for cost efficient carriers that are able to meet delivery promises and customer expectations. 
As your Shopify store grows in scale and volume, you may be able to offer additional alternate options discussed below. Your leverage with carriers (and rates) should improve as your volume grows. All carrier pricing is negotiable and usually based on volume and item characteristics.
How to negotiate shipping rates as a small business
Whether it's for UPS, USPS or FedEx, OpenStore's head of supply chain with 20 years of experience in fulfillment and transportation, David Reifschneider, explains how to negotiate carrier rates:
"Any shipper can get favorable rates regardless of their volume or size. You just need to contact the carrier and request a sales rep to provide a quote. The more the volume the more the discount, but they should be able to get a little discount at any volume level."
There's a lot more to choosing a carrier and OpenStore's recommendation is to be carrier agnostic, but more on this later.
Don't forget about packaging
Choosing the right packaging is also a critical part of your shipping strategy. There's a cost consideration: for one, durable packaging fares better, while lighter packaging is less expensive to ship.
Michael also weighs in from the customer experience side: 
"Branded packaging is an awesome customer experience. Identifying ways to ship cost efficiently, via materials used, without compromising experience, is critical. For example, can this product ship in a polybag instead of a box? Are the weights and dimensions of the product accurate? How else can we drive cost out of the network?"
Free shipping strategy
How can you offer free shipping without hurting your profit margins?
Change your mindset. Free shipping is more than just a cost; it's an investment in customer acquisition and retention. If implemented well, it can improve your profit margins and overall business success.
Marketing tool
Free shipping can be a powerful marketing tool that can help you differentiate your business from the competition. It can be the deciding factor for many customers when choosing between different e-commerce stores.
Depending on the type of product, it might be the norm: so stay on top of what your direct competitors are doing.
Benefits of free shipping
Offering free shipping can help decrease cart abandonment rates, increase average order value (AOV), and provide opportunities for cross-selling and upselling.
For example, if the cart value is less than $100, depending on the business, unit economics, and product type, Michael from OpenStore's fulfillment department may suggest charging a shipping fee. 
If it's over that threshold, however, offering free shipping over a certain cart size can incentivize a larger AOV. 
Get started today. The technical changes to your storefront when offering free shipping are minimal: update your shipping profiles in Shopify's admin.
Test thresholds
Test offering free shipping for orders above different set dollar values, say $35, or for specific products depending on your competitors. 
Does it improve conversion rates? OpenStore has found success with this approach and never had to revert.
Test pricing changes
​​Should you increase your product prices when introducing free shipping? It's a sensitive balance and best done carefully. Juan Carlos Villalonga De Roda, strategy and operations at OpenStore, explains:
"Long-tail D2C brands are living organisms and sensitive to both price points and shipping conditions. Any changes to these levers should be tested independently and sequentially: whether through an A/B test — if order volume is sufficient — or through a switchback test. Although there is no rule of thumb, we recommend testing price increments of ~10% and iterating from there – you want to optimize prices while being mindful of your brand's contribution margin."
Expensive products should be free
Not quite. But OpenStore's Michael Brod suggests that free shipping can be more important for certain product types and industries than others. This advice isn't set in stone, but it's a good rule of thumb.
For example, high-end products — where customers expect a premium experience — Shopify brands should consider offering free shipping. Conversely, heavy electronics — where insurance and weight-based costs are high — might be better off without free shipping.
"I do think customers of high-end products (like our brand Livewell) expect to not pay for shipping. Brands with heavy electronics (think EXO Drones) where shipping is always going to be more expensive are candidates for a shipping charge. However, this has to be determined on a case by case basis — there is no one strategy to rule them all. The tradeoff between customer experience and economics must be evaluated, in perpetuity."
Competing with Amazon
While cost optimization is crucial, it may not always result in the best customer experience, especially in a world where Amazon's 1-day and 2-day delivery has set high consumer expectations. Michael adds:
"For some of our brands with the highest volumes — since the world has become so accustomed to free shipping due to Amazon — we'll offer free shipping, to enhance the customer experience and avoid any conversion degradation."
Reduce your shipping & fulfillment costs
If you've already successfully scaled your Shopify store, or if you're managing multiple, reducing your shipping costs can be best achieved by negotiating lower shipping rates with your carrier or leveraging economies of scale via a third-party logistics (3PL) provider.
Take it from OpenStore's co-founder and CEO, Keith Rabois:
"When you ship goods, you pay retail rates unless you're sending a lot with FedEx. If you send a million packages a month, guess what, you don't pay the same cost that you and I pay when we send out a package. 
So as we [at OpenStore] have more scale, the marginal cost per shipping package goes down, which means we can effectively make more money per unit, because we're no longer paying off-the-shelf rack rates. We're getting volume discounts — extremely common in shipping."
Consider the easiest solutions
Shopify's own Shopify Shipping offers discounted rates that can be a viable solution for many merchants. 
You can also layer B2B SaaS tools on top of this for order management, order flow, and inventory syncing. Michael's team has recently worked with tools such as ChannelApe and Pipe17.
However, depending on your business's scale and growth needs, you may want to consider other fulfillment/inventory storage options.
Leverage a 3PL to negotiate shipping rates
Third-party logistics providers (3PLs) can help Shopify stores with warehousing, transportation, e-commerce inventory management, and order fulfillment.

They can also help you negotiate shipping rates with carriers due to their economies of scale which can be passed on to their customers. A small or medium shipper can get 'big shipper' rates through a 3PL relationship. 
OpenStore currently uses several 3PL solutions. The primary 3PL solution offers an application programming interface (API). On top of the API, OpenStore's engineering team built an in-house order management and inventory syncing system for all of OpenStore's brands. This API-based system significantly reduces costs, improves customer experience, and has several other operational benefits — such as smoother handling of returns from Shopify stores.
OpenStore's choice of building in-house technology versus using third-party B2B SaaS solutions was found to be superior for growth.
International shipping
Expanding to international markets can be another significant Shopify growth strategy, but it involves careful planning. As you consider market expansion, you'll need to account for factors like language, currency, and product-market fit.
Product-market fit
If other e-commerce stores are successfully selling a product similar to yours in a target country, that's a good sign that you could too.
The best way to gauge product-market fit in a new international market is through ad testing.
Fernando Cortez, DTC performance marketer at OpenStore, explains:
"Ideally, you would aim to acquire more international customers at a cheaper or at the same cost per acquisition (CPA) as in your home country."
There are other upper funnel ad metrics to gauge whether people in the international market may be interested in your product. KPIs include cost per click (CPC), click-through rate (CTR), and the add to cart rate (ATC).
Ship internationally safely
The thought of offering international shipping may seem daunting for US-based Shopify stores. There's a potential for lost packages and higher costs. Michael Brod shares OpenStore's experience:
"Internationally, we only ship to Canada today. Shipping is expensive, but we are seeing a lot of interest in brands like Jack Archer."
The decision to offer international shipping should be based on market interest and potential returns. Having the right tools at your disposal can optimize your shipping strategy for international customers. 
For OpenStore, to help navigate the complexities of international shipping and customs to Canada, the current tool of choice is a third-party vendor and Shopify app called Zonos, which helps to provide a more seamless experience for international customers.
Shipping speeds & carriers
While offering free shipping can be a major selling point, it's not always feasible to extend this to express shipping. It is best to provide fast, express shipping as an alternate, paid option for customers who are willing to pay for speed.
Always give a middle option
Balancing cost and delivery speed can be tricky. There are a lot of options on the table: 1-day shipping, 2-day shipping, next-day, and so on. 
OpenStore's strategy and operations expert, Juan Carlos, has extensively tested multiple options across OpenStore's broad portfolio of e-commerce brands:
"We run different tests on shipping options and pricing. While every brand is different, you have to think about the type of product you are selling. Is it an impulsive purchase? A gift? A recurring purchase? 
In general, customers either want to go the economic route with free or economy shipping, or want to get their order as fast as possible.
However, there has to be a compromise between speed and price. For most purchases, it's fine if you receive them within 2–3 days and this can be considered the "express" option." 
Try it out: a 2–3 day delivery time can be an optimal middle ground when first offering express shipping.
Choosing between carriers: FedEx, UPS, DHL, USPS, and others
What are the key considerations when selecting a shipping carrier for my Shopify store? Your choice will affect shipping cost, delivery speed, and customer satisfaction.
Michael Brod elaborates on OpenStore's experience across Shopify brands in men's and women's apparel, homeware, electronics, cosmetics and beauty:
"We tend to use DHL for small parcels because it is cost efficient for us today without quality degradation. For battery-operated products like drones, we tend to go UPS which is accommodative to the hazardous product type." 
It is important to look into the T&Cs of carriers and guide your decision by the nature of your products and the related price.
Be carrier agnostic
Choosing the best carrier for each individual shipment can provide flexibility and cost savings. 
OpenStore typically offers four options. These are generally carrier agnostic — each is chosen by price and the highest quality service depending on the service level selected by the customer. This process is driven by 'rate shop' which can be systemic or manually calculated based on the attributes of the shipment. 
For example:
Economy: 6-8 business days

Standard: 3-6 business days

Expedited: 2-3 business days

Express: 1-2 business days
This strategy leaves customers with a range of shipping options at their disposal, balanced against your business' profit & loss accounting.
Invest your time
Building an efficient shipping strategy involves understanding your customer base, weighing the costs and benefits of various shipping options, and leveraging technology to make the process more streamlined.
While shipping might seem like just one small part of running your Shopify store, it can have a significant impact on your customer satisfaction and profitability.
If you're tired of managing your store and want to reclaim your time, consider OpenStore Drive: a managed service that turns your Shopify store into passive income.