Logistics & ops
/ 7 min read
How we grow your brand with OpenStore's portfolio insights

Adrian Alfieri
Sep 16, 2022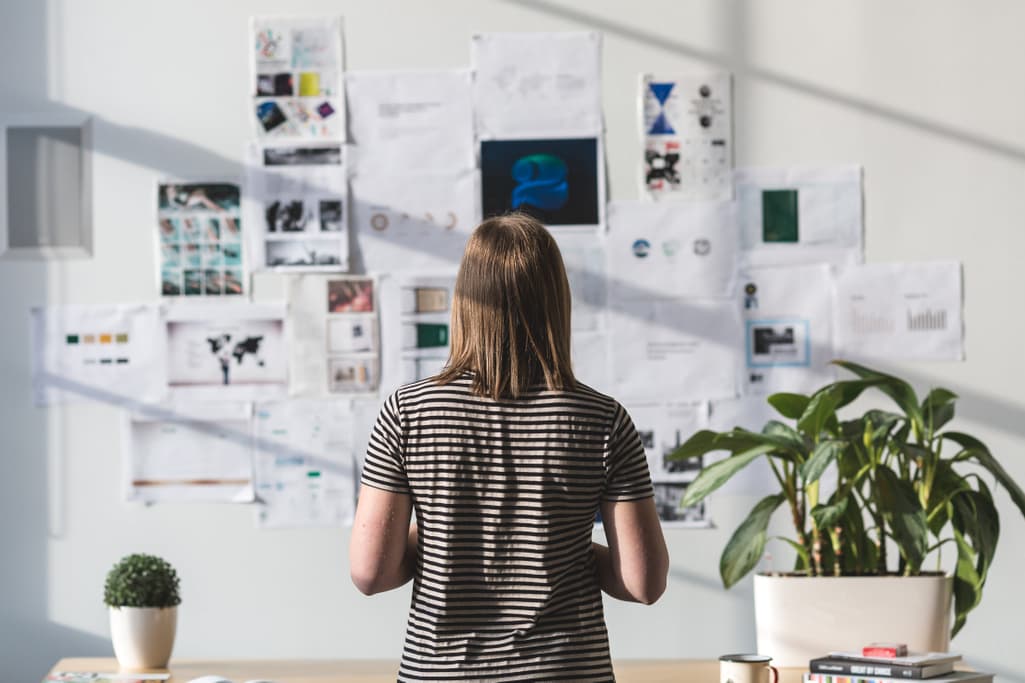 After selling your store to OpenStore, a premiere team of e-commerce professionals obsesses over how to take your brand to the next level.
The secret to success isn't simply the capital invested into each store, but the thoughtful application of real-time learnings from across OpenStore's portfolio of brands.
In short, OpenStore sits in a unique position to deploy one store's best practices across a portfolio of Shopify stores. This guarantees that every brand is in experienced and safe hands.
In March 2022, OpenStore acquired Jack Archer, a men's apparel brand. The founders exited for $837,000 in an all-cash offer. Post-acquisition, OpenStore's ops team began scaling the business by leveraging cross-portfolio insights. In this playbook, we dive deep on:
How OpenStore's operations team accelerated Jack Archer's growth

OpenStore's detailed absorption and optimized framework

The synergistic value of a branded portfolio strategy
How OpenStore is scaling Jack Archer post-acquisition
Miguel, the original founder of Jack Archer, is a veteran in e-commerce, having led multiple businesses over the last decade. During COVID-19, he built up an innovative pants and underwear brand through obsessive product development—the brand that would eventually become Jack Archer. 
Later on, he reached a growth point where, in order to truly scale, he'd need to hire more folks. Instead of absorbing the risks and facing the headaches associated with scaling Jack Archer himself, Miguel decided to sell to OpenStore.
In fact, Jack Archer was one of the first cases in which OpenStore decided to acquire a business with such a short operational history. At the time of the acquisition, Miguel had roughly six months of metrics to show.
Yet, from the moment Miguel came to the OpenStore office, the two teams immediately hit it off. After 3 to 4 days together, OpenStore not only understood the nuances of Jack Archer, but also envisioned how they'd leverage Miguel's decade-long expertise and teachings with other brands.
Miguel also took on a more involved role as a merchant, strengthening the existing professional relationship, while the teams began meeting on the weekends for dinner and drinks. 
The value of dynamic creative testing
By working directly with Miguel, the OpenStore team was able to not only optimize his business but also disseminate his best practices across the entire OpenStore portfolio. 
The data illustrates that the more often brands replace the worst ads in their primary campaign with the best ads in their test campaign, the better they optimize Facebook's targeting. 
This approach by Miguel to dynamic creative testing has become a framework for the OpenStore team to approach paid social. 
As a result, OpenStore is fine-tuning the best possible iteration of this process for their system, rolling out testing for more and more brands, and building out the tech to support testing flows. 
Growth tactics: paid advertising and on-site optimization
Since the acquisition, the OpenStore team has been in prep mode—testing different creative approaches and optimizing the site and its product pages for once they've fully restocked. 
The next step is further testing by running ads and marketing. Jack Archer has essentially been an influential case study in best practices to apply to future brands. As an example: 
Jack Archer's Facebook has seen notable growth by running an elaborate creative testing framework alongside a control campaign. 

With this framework, every so often, they'll replace a relative "loser" ad with a "winner." 

This constant testing of new creative is now being applied to other OpenStore brands. 
Another tactic OpenStore has gleaned from the Jack Archer team: They can leverage brand and product reviews by users for copy generation. 
OpenStore is currently devising a framework to create copy at scale by using different AI tools and simply paying attention to what consumers are saying. 
At large, this enables the team to double down on the narratives customers care about most. For any vertical, a deep dive into customer sentiments, plus subsequent testing, is a surefire way to generate effective product messaging. 
How OpenStore acquires and optimizes new e-commerce stores
Before OpenStore absorbs a business and takes over all operations, a transition phase occurs focused on knowledge transfer. During this short period, OpenStore maintains a strong connection with the seller to capture the secret sauce behind the business. 
Sellers appreciate how simple and easy OpenStore's transition process is because it empowers them to quickly move on to what's next in their life while OpenStore fully runs everything from marketing to supply chain to customer support in only a few weeks.
In terms of workflows, OpenStore follows four steps to optimize acquired brands: 
Gauge what's working among OpenStore's e-commerce portfolio

Build playbooks and frameworks based on these observations

Leverage software expertise to accelerate tool implementation

Effectively and aggressively scale these acquired businesses
The synergistic value of a brand portfolio for Shopify merchants
Once a Shopify store is acquired by OpenStore, it immediately receives the benefits of data-forward optimizations and the hands-on learnings from existing brands in the OpenStore portfolio.
Endless pattern recognition
For any given category, OpenStore might have 20 merchants in that same vertical, resulting in unique domain expertise.
This can look like a range of niche-specific knowledge, like sourcing a certain material, understanding how often to stage drops, or pricing new product launches. 
In absorbing every new merchant, OpenStore can detect new patterns or similarities, as well as apply previous learnings. 
Variable growth levers
Most of OpenStore's acquired merchants haven't previously carried out A/B testing on pricing. 
As such, OpenStore has the opportunity to enter and write up its own software tools for extensive testing. This can drive (and has driven) revenue by 20% almost immediately.
With one-off analyses and simple lever pulling, OpenStore can quickly optimize a business to achieve unprecedented scale. 
Data-driven efficiency
Shopify brands entering the OpenStore portfolio are improved with data-driven insights garnered from the larger sample set of e-commerce storefronts operated by the OpenStore team.
For instance, if a strategy works for Brand A while Brand B fits a similar company profile, OpenStore can port the approach and relevant tools over to Brand B. 
With a complete data science engineering engine, OpenStore can build its own tools, define what works across businesses, and implement those tools across multiple enterprises. 
In-house creative
OpenStore's brands benefit from new in-house capabilities landing monthly.
Most recently, our new in-house creative team is changing the performance landscape with a dedicated visuals team for portfolio brands—which individual sellers simply don't have the bandwidth for. As a result, OpenStore's experts can push ad refreshes once a week instead of once a month. 
Ad refreshes are one of the greatest tools to leverage in marketing since a user who sees the same ad over and over demonstrates a decreased likelihood of  clicking on that ad. 
OpenStore's long-term approach to brand building
With each storefront that's brought into the OpenStore family, the real-time synergy across brands empowers OpenStore to pursue two distinct goals for its Shopify portfolio:
Grow the broader portfolio of brands into household brands

Delight each brand's customers with high-quality products
Understandably, these goals are intertwined. Consumers who are happy with their experiences on the site and with the end product correlate with greater retention and LTV. 
Even more, the smaller brands OpenStore acquires often develop close, positive customer relations—something OpenStore aims to honor and uphold when they take over the business. This all goes hand in hand with the fact that merchants can sell to OpenStore, knowing their brand will truly be scaled, elevated, and cared for.
Seller-buyer incentives are actually aligned. 
Unlike most aggregators or private equity firms, OpenStore holds a long-term approach to operating its acquired businesses—not to flip and sell them in a couple of years.