Shopify marketing
/ 5 min read
Holiday season 2023: promos & inventory planning for Shopify stores

Adrian Alfieri
Sep 12, 2023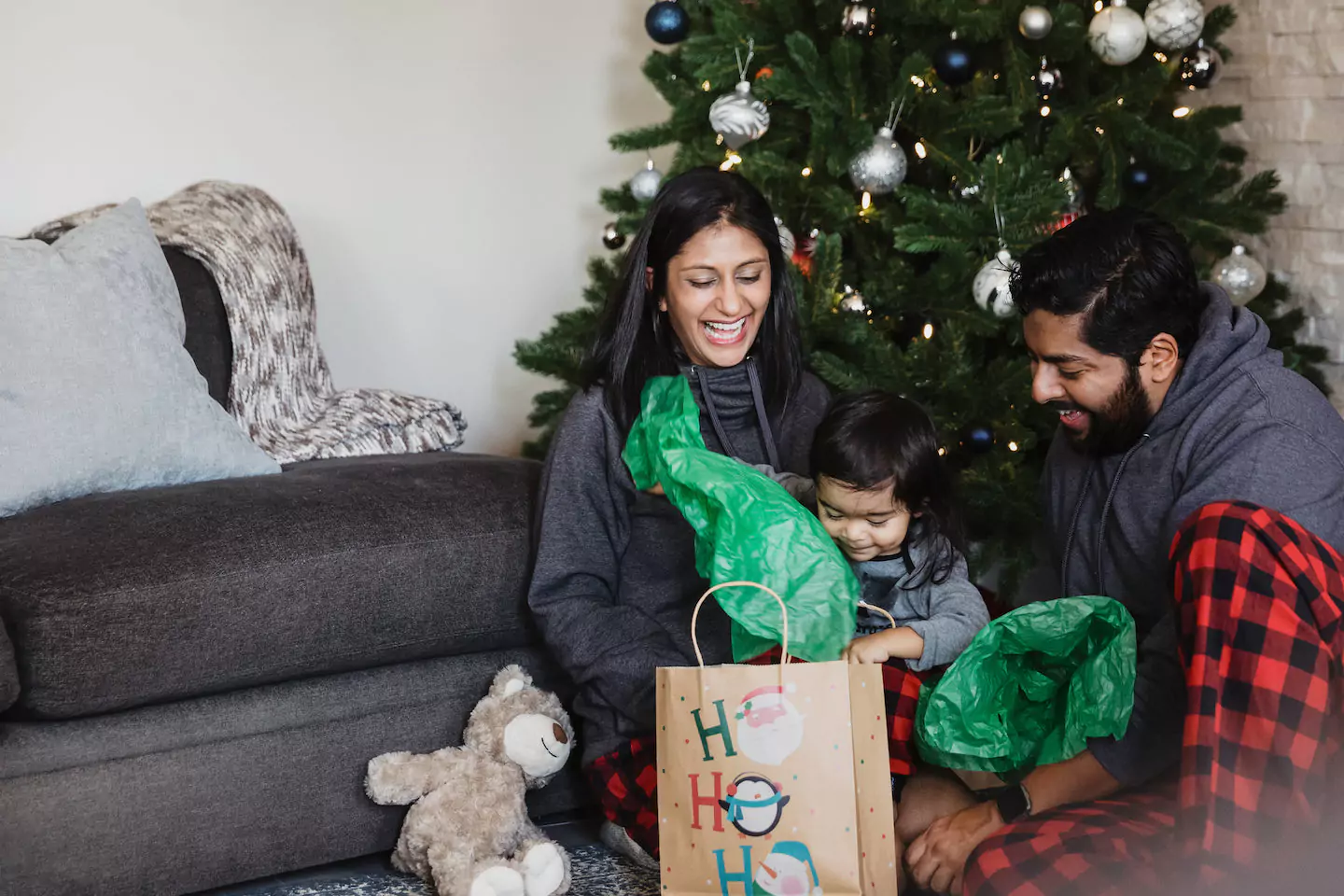 Q4 is everything in the e-commerce ecosystem — and that's not an exaggeration. 
Customers have their wallets out and are ready to shop after waiting all year for Black Friday and Cyber Monday discounts. In 2023, many companies are moving their promotions up to as early as Halloween. The earlier brands launch their deals, the more they can capitalize on an eager customer base.
To dive deeper, Lesley Nolan, our merchandising and new product development lead here at OpenStore, walked us through why the holidays are critical for driving revenue, gaining new customers, and bringing back returning ones. In our tactical session, we cover: 
Why inventory and new product planning are strategically critical 

How to plan and implement successful promotions

The role of product detail page (PDP) optimization in driving conversion 
"During the holidays, people are more open to trying brands they haven't shopped at before. It's a really ideal time to convert with bottom-of-funnel tactics." 
Assortment planning tips to maximize Q4 profit in 2023
First and foremost, OpenStore recommends strategically planning your inventory to prep for the holiday season. You simply can't meet your goals if you don't have product on hand to sell. 
There are several steps you can take to get started: 
Ensure your core, evergreen items are in stock daily, because these products will be in demand from both new and returning customers in Q4.

Have a backup plan and strategy in place in case you sell out faster than expected, by identifying items that are comparable (in price, category , etc.) to sub in and promote.

Introduce new products to your assortment without cannibalizing existing SKUs
Be strategic when launching new SKUs.
For example, you could drive customers to your site with an exciting new Halloween item. Or, you can launch something during Black Friday to offset margin losses from discounted items. 
This strategy keeps basket sizes large while running promotions on older SKUs or products that you want to offload ASAP. 
"Inventory planning is a must. You simply cannot meet your goals if you don't have the inventory to sell." 
Case study: holiday inventory planning for EXO Drones
EXO Drones is launching a new SKU on November 1 — right in time for peak gift-buying season. 
As such, OpenStore had to do some hefty inventory planning and consideration into how this new product impacts demand for the rest of the SKU assortment. It's important to ensure this new product is in stock throughout the season, but not at the cost of cannibalizing the rest of our assortment by that new item. 
That's where strategic pricing and customer targeting come into play. 
To target the new drone product toward a different customer than the existing drone products, the sticker price will be at the lowest price point we offer. In other words, this low price will make the new SKU a highly giftable and beginner-friendly drone — perfect for Q4. 
This price drop is well-calculated since we know it won't usurp our products at higher price points. Those more expensive drones will still be sought out by actual drone lovers looking for top-shelf tech at discounted prices. 
"People want deals, so driving urgency works — especially for items at higher price points, which customers are usually seeking discounts for during Q4." 
Lock in your promotional plans early & "sell the sale"
Our second recommendation is serious promotion planning for Q4 sales. Writing them out in a basic spreadsheet or calendar will do. Being able to see your plans in their entirety will be essential when the holiday chaos ensues. 
Category-wise, the biggest Q4 winners are electronics, apparel, toys, and home goods. 
In these spheres, people are especially looking for discounts. That's when it's key to, as we say at OpenStore, "sell this sale." It's also a great example of promotion planning. 
For instance, your brand can: 
Let's say OpenStore was to run a promotion for our brand EXO Drones. Our team would obsess about how to create urgency around that sale. That can look like countdown clocks on-site and on product pages to show how many remaining orders can qualify for the sale price. 
This strategy is particularly effective with higher-priced items people want deals on in Q4. 
How to coordinate promotional messaging across channels
Before the holiday season, OpenStore evaluates the alignment of all promotional messaging across channels. 
Right now, we're launching a specific promotion across four of our brands and doing a lot of paid social as part of the push. We're asking ourselves questions like: 
How do we ensure the email and SMS notifications being sent are effective? 

How is the end-to-end purchasing experience flowing on websites? 

How can we best display the promo on our homepage? 
It's also key to align discounts with the ideal customer experience.
In order to do this, it's important to know your product assortments clearly. We'll consider: 
Where are we seeing the most site visits, and how is that converting? 

Where are people landing and how can we optimize that area? 

What are the entry points to our website? 
Once common customer flows are identified, it's easier to maintain those channels effectively. 
Optimizing your PDPs
If a lot of traffic comes through catalog ads and paid social, it's especially important to optimize product detail pages (PDPs) for consistency to ensure conversion rates stay healthy. 
For instance, with VeloxBot, we know that running volume discounts (i.e., tiers of discounts with additional units) both in carts and on PDPs drive significant revenue. Here, knowing which items are single vs. volume discount-driven allows us to best execute this strategy. 
In another case, we utilize Wear, a Shopify sizing app, for Jack Archer. PDP traffic that engaged with their sizing tool converted at 11.4% vs. 3.8% for traffic that didn't engage with it, prompting us to roll out the tool across several of our portfolio brands.
Ultimately, PDPs are a critical point on the path to purchasing. 
That's where you need the right images, descriptions, product dimensions, etc. If a customer makes it this far, it's time to whip out all the helpful detailing and specs you have. 
Don't overlook the impact of customer reviews
Reviews are also critical for optimizing product detail page (PDP) purchase conversion rates. There's a major boost that comes from simply having 1-5 reviews (vs. zero) on a PDP. 
At the core, reviews are critical because they provide social proof. 
Otherwise, customers can discount your brand as a shiny piece of marketing with no substance to the actual product they'll be receiving. This effect is also amplified when: 
The customer is visiting your site for the first time

They're shopping for loved ones, so they're browsing with an even sharper eye
To offset this, real reviews from previously satisfied customers are essential to winning over new ones during the holidays. 
"When customers get to the PDP, that's a critical point in the path to purchasing. It's time to show them why they could use that item in their life."