Yogaste: how to effectively build and sell Shopify brands

Adrian Alfieri
Sep 16, 2022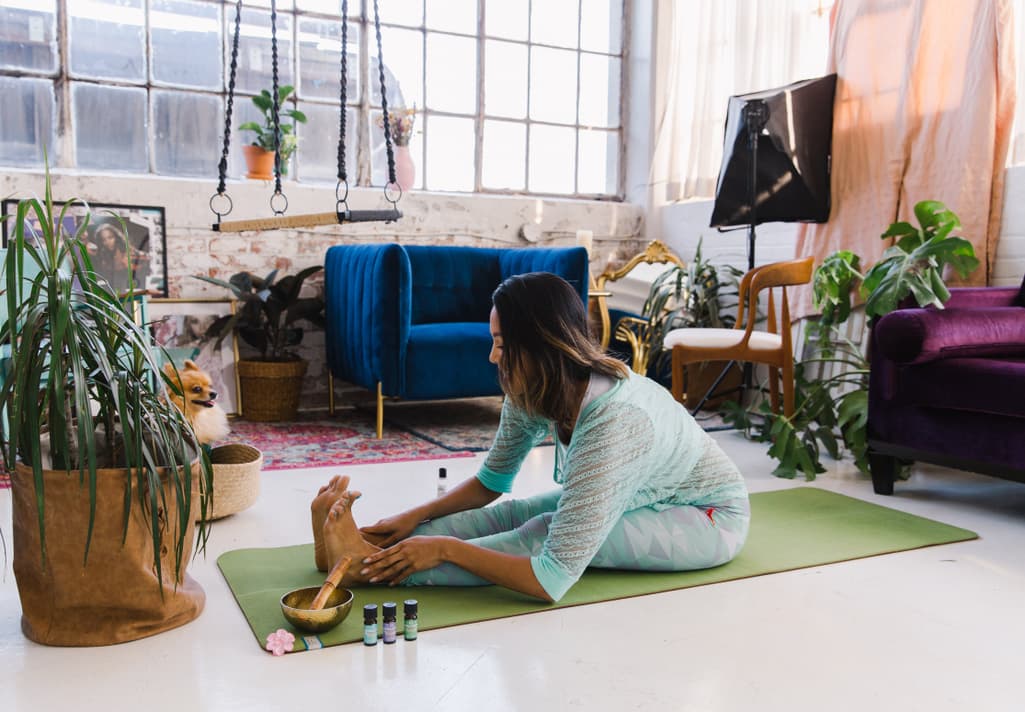 Yogaste is a DTC yoga apparel brand that was built and sold in less than 2 years.
Brendan Brosnan and Chris Heckman, Co-Founders of Yogaste, scored a $490,000 exit from OpenStore when they sold in late 2021. We sat down with the pair to learn more about the OpenStore acquisition and its white-glove transition process. We dive deep on:
Why Openstore's cash offer and handoff beats antiquated brokers

How Yogaste scaled from zero to one by leveraging record-low CPMs

How OpenStore inspired the founders to launch their next Shopify store
"OpenStore is both an incredible buyer and partner. They put in the work to create a seamless, mutually beneficial process. We clearly want the best for each other." 
Yogaste's rapid growth trajectory
After graduating from the same college, Brendan and Chris connected post-grad and partnered to build a series of DTC e-commerce ventures.
From the start, the pair knew that they wanted to not only build one successful brand but dozens over time, with clear exit intent down the line.
Unlike some founders, who sought to slowly build and scale a Shopify store over time, they wanted to quickly test, ship, and iterate concepts.
Then, they planned to double down on the storefronts that could scale, sell the successful brands, and get back to building more.
With their distinct outcome in mind, Brendan and Chris immediately got to work. 
They moved into a startup incubator with 12 other e-commerce entrepreneurs, where they routinely built, tested, and scaled barebones Shopify stores. Depending on the results, they'd either dive in or move on to the next experiment.
The two eventually landed on their next big idea, the fitness (specifically yoga) apparel industry, which they recount as a "no-brainer" for two reasons: 
It was a market with strong potential and an established end-user: the yogi

As lovers of the practice, they could also align themselves with their audience
They doubled down on building Yogaste from 0 to 1 and launched in February 2020.
The brand generated roughly $250K in sales that month and continued to grow from there. Chris attributes their early success to record-low CPMs at the start of COVID-19 and their familiarity with DTC, from research to hard launch, as serial co-founders.
"We tested stores across 15 or so niches. Yoga made the most sense: We got great signs from the market and personally understood our target audience." 
From chance discovery to signed contracts
In late 2021, the Yogaste team discovered OpenStore through an article detailing the immense growth of the e-commerce aggregator ecosystem.
With their exit outcome in mind, specifically seeing the value of a lifestyle return to early-stage brand building, they were quickly intrigued. 
The team was surprised by how quickly and easily they got an offer:
They simply submitted their Yogaste Shopify store link via the homepage

Connected their accounts and uploaded a P&L statement in minutes

Received a response and detailed cash offer within 24 hrs
In Chris' words, these touchpoints led them to realize that OpenStore and its team were the real deal. In simpler terms, they clearly had a serious opportunity to sell the business and go after their next thing: launching and scaling Shopify brands.
"We weren't seriously thinking of selling. But when OpenStore sent an offer within 24 hours, we went, 'Okay, this is the real deal.' We should actually consider this." 
Streamlined: the OpenStore acquisition process
The Yogaste founders eventually chose to sell to OpenStore, rather than banks, minority shareholders, or brokers, due to three differentiators in OpenStore's acquisition process. 
1. A trusted buyer
As Chris puts it, "We knew OpenStore was legit the moment we dug deeper." He adds that he can't say the same for other brokers, acquirers, and aggregators in the commerce ecosystem.
After opening up to potential buyers on the Shopify Exchange marketplace, Brendan and Chris encountered candidates from mom-and-pop shops to less-than-serious askers.
In other words: It requires an exorbitant amount of time and energy to vet interested parties. When it came to OpenStore, they could easily get the rundown on team members, specifically leading repeat entrepreneurs and top talent within e-commerce, as well as a track record of demonstrated acquisitions and successful exits, funding raised, press coverage, and more. 
2. Resources to scale
The co-founders spoke to multiple prospective buyers that were unclear on their intentions in acquiring Yogaste, often suggesting they'd figure it out as they went.
As Brendan and Chris put it, Yogaste was their baby of two years, as is the case for many founders and their businesses. Reasonably, they feared where Yogaste would end up without the founding team's vision.
To put it bluntly, Brendan and Chris were wary of their brand's growth trajectory after an acquisition. OpenStore's vision to rapidly scale Yogaste by doubling down on the brand's unique advantages quickly dissipated those fears.
After the pair met OpenStore's team, spanning internal experts across growth marketing, paid performance, and logistics, Brendan and Chris were reassured that Yogaste would continue to grow with the right mix of personnel, resources, and capital behind the brand.
3. Streamlined diligence
The co-founders feared another disorganized process of rehashing basic financial due diligence materials, as was the case in their past exposure to buyers during diligence. 
OpenStore eliminated that back and forth by providing a simplified timeline and checklist of tasks, ranging from customer service to marketing to supply chain. 
From that point on, the process was seamless and fast-moving.
"We thought of Yogaste as our baby and wanted to see it thrive post-acquisition. Seeing OpenStore's capabilities convinced us they'd make it happen." 
The handoff: more than a transaction
Diving deeper into the transition, Brendan and Chris consider the handoff to OpenStore streamlined, low-stress, and collaborative, far better than any of their prior experiences. 
In the process of considering a sale, the Yogaste team specifically points to three scenarios that were distinctly frustrating: talking to non-serious buyers, dealing with overly aggressive brokers, and potentially selling to groups that have no prior e-commerce experiences. 
With OpenStore, the co-founders recall zero snags in the process, likely due to their easy channels for two-way communication: 
Learning the ropes: OpenStore effectively arranged essential training sessions, i.e., to learn Yogaste's supply chain practices or user service macros. 

Extreme responsiveness: Conversely, Yogaste's assigned transition team, from analysts to lawyers, has answered nearly every question ASAP. 
Even better, the co-founders were pleasantly surprised by how friendly and approachable the OpenStore teams were. Nothing felt like a cut-and-dry business transaction, even during contract negotiations, purchase agreements, and other traditionally tense situations. 
Rather, as they explain, it never felt like a struggle for power because OpenStore and Yogaste were genuinely collaborators rooting for Yogaste's long-term success. 
"Everyone at OpenStore impressed us with how smart and collaborative they are and how well they've treated us. That's something you can't tell upfront." 
Yogaste's next act: dozens of Shopify stores
In terms of what's next once they've transitioned away from Yogaste, Brendan and Chris put it simply: They'll continue to build and grow e-commerce companies for decades to come. 
Selling to OpenStore has been a critical learning experience and an opportunity to foster a stronger long-term partnership as the pair continues to churn out top-notch brands. 
Brendan and Chris point out that OpenStore empowered them to build, scale, and sell top-notch brands faster and more effectively, with a clear exit strategy in grasp, thus allowing them to build with the end in mind.
Critically, the pair now know exactly how to get top dollar on an acquisition, and what distinct metrics and growth levers to drive towards as they scale.
They strive to improve exponentially as co-founders and maintain the fun of the entrepreneurial process. Brendan calls it a long game, of which OpenStore has been and will be a major step.
"We're in our twenties and just getting started. We're gonna be building brands for decades. Selling to OpenStore has been a huge step for this growth process."