How to close your Shopify store: options & alternatives

Rudi Eihenbaums
Aug 25, 2023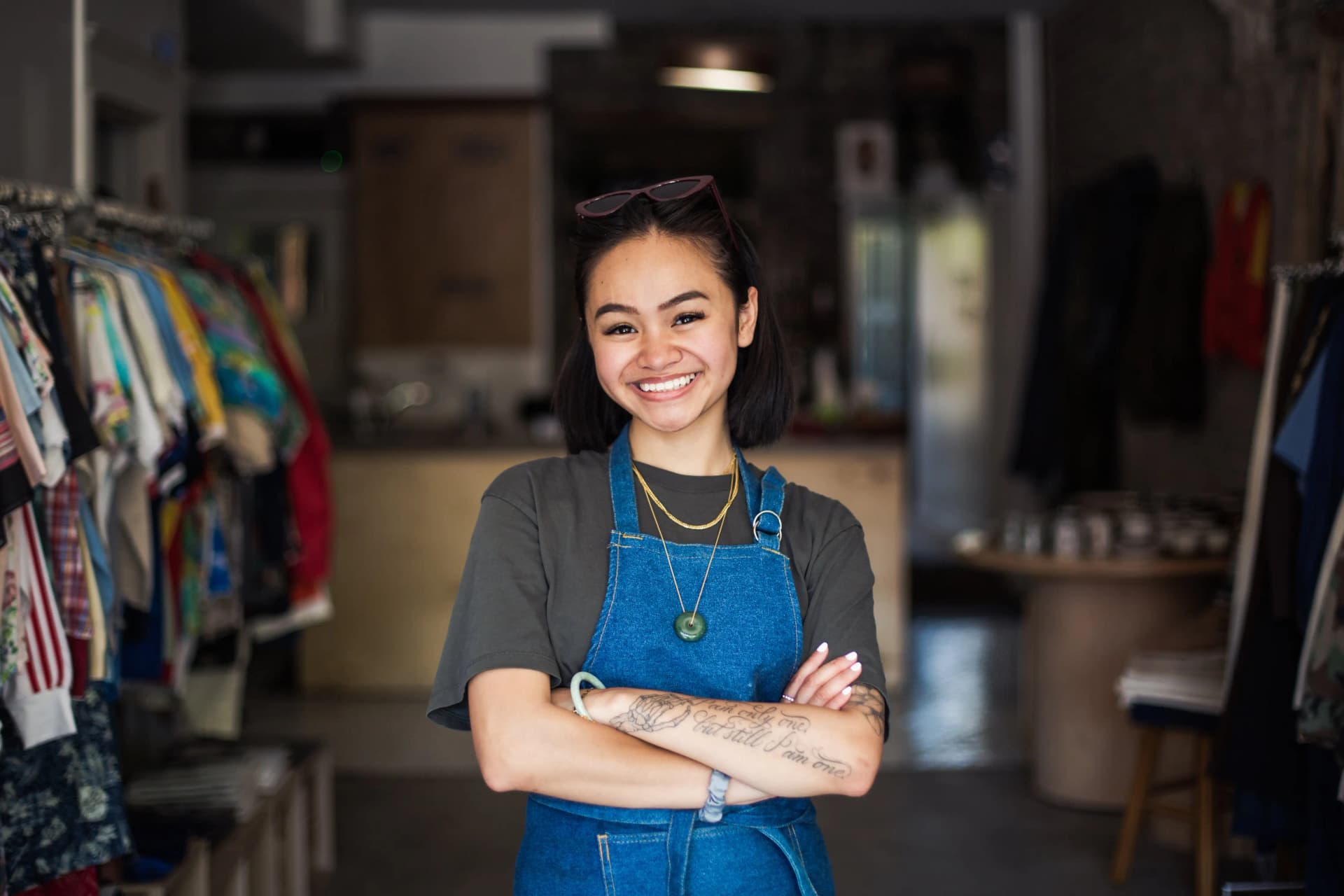 Closing a Shopify store? It's not just about clicking 'Deactivate', for example:
Closing down can come with hidden costs. Also, what happens to your domain once you close down your storefront? And remember that Shopify has a two year data retention policy. Familiarize yourself with our comprehensive guide.
There are alternatives to closing:
Getting passive income for taking time off: If you want to take time off from your business, OpenStore's Drive program pays Shopify entrepreneurs 12 months of guaranteed passive income in exchange for managing their store.
We'll dive into the pros and cons of your options.
How to close a Shopify store
If you have made a firm decision to close down your Shopify store, you can easily cancel your subscription by deactivating the store from Shopify's admin panel.
Or, if you want to close your store permanently, these steps are for you. Note that it'll only be fully deleted after two years have passed, as Shopify's documentation currently states that:
"[You can] still re-open your store … and your store's information is guaranteed for 2 years."
Step 1: Meet the requirements
You must close the store yourself. For security reasons, Shopify support cannot close your store for you.

Make sure you don't owe Shopify any money. Clear any outstanding balances, such as transaction fees, shipping charges, or app subscriptions.

Address any unfulfilled orders (ship or refund them), subscriptions, preorders, and active gift cards. Ensure that you wrap things up before you close. Customers can dispute charges via chargebacks even after deactivation.
If you close your Shopify store, will you still be charged? If all debts are settled, no. However, in the case of customer chargebacks, you won't have access to the Shopify admin panel to submit additional evidence in your defense.
Here are additional, optional steps that we recommend you follow to 'delete' your store smoothly.
Step 2: Keep your domain name (recommended)
If you close your Shopify store, what happens to your registered domain name? It depends:
If you purchased it through Shopify, here are the steps on how to close your store, but keep the domain: transfer it to another domain registrar.
Navigate to: Shopify admin > Settings > Domains.

Click the domain name that you want to transfer.

Select 'Domain settings', and then, 'Transfer to another provider'.

Review and click 'Confirm' to show the domain authorization code.

Provide this code to your new domain provider. If the transfer isn't completed within 30 days, the domain will be locked again. You'll have to cancel the current transfer and begin anew.
Alternatively, you can also transfer it over to another Shopify store.
If you purchased your domain through another registrar like GoDaddy, Namecheap, Tucows, Google, or Network Solutions, then nothing will happen when you close your store. The domain is yours to keep.
You can use your registrar's admin panel to manage the domain and use it for another website.
If you have an example.​​myshopify.com subdomain, you won't be able to start a new store with that same subdomain in the future. The only way to use that subdomain again would be to reactivate your deactivated Shopify store within the two year time limit.
Step 3: Export your data (optional)
Make sure to save any data relevant to your business or your local tax authorities, since you won't be able to access it after closing your store.
For example, export your products, customers, orders, gift card codes, discount codes, reports, financials, Shopify billing history, and payout history and transactions from Shopify payments.
Step 4: Export your theme (optional)
If you close your store, what happens to the Shopify theme you purchased? It's still linked to your current store.
To keep it, download your theme, and then, if you want to re-assign it to another store and to make sure it gets all the necessary updates, you'll have to contact Shopify support.
Step 5: Cancel app subscriptions (recommended)
When you close your Shopify store, do you still pay for apps? Yes, you will still be billed! They don't stop automatically.
Cancel third-party apps yourself, because any subscriptions that have your payment details outside of Shopify will continue being billed.
Simply uninstalling apps doesn't usually cancel their subscriptions so make sure to actually unsubscribe from each one.
Step 6: Close your store in the admin panel
Finally, with all the preparation in place and requirements met, here's how to close down your Shopify store.
Login to your account and navigate to your store's admin panel.

Go to Settings > Plan in Shopify admin.

Click 'Deactivate store'.

Review the options that pop up.

If you are sure about deactivating, click 'Deactivate store'.

Select a reason for deactivation, click 'Continue'.

Enter your password, click 'Deactivate now'.

Check to see if you received the email confirming the deactivation. Your Shopify subscription should now be canceled.
Pros of closing
Ends your Shopify subscription, no further charges from Shopify.

You have your time back, no more need to manage your Shopify business.

You can invest your time to start a new business.

Data is currently retained for 2 years, so if you have a change of heart, reactivation is possible if you start paying again.
Cons of closing
You may lose access to Shopify Balance, Shopify Capital, or Shopify Credit.

You need to resolve outstanding gift cards, preorders, unshipped orders, and any outstanding balances.

Any Shopify subscription fees you've paid are non-refundable.

Chargebacks from customers can still occur and may favor the customer.

No access to Shopify admin after deactivation.

Purchased themes are licensed only for the original store.

Can't reuse the same example.myshopify.com subdomain for a new store.

Need to transfer your domain out to another registrar.
Move to a fully-managed storefront
If you want to take time off without closing your store, OpenStore's Drive service can run your Shopify store for a full year, paying you a guaranteed passive income based on your store's past performance.
OpenStore is a Miami-based technology company, co-founded by Keith Rabois, and is currently managing a portfolio of 50 Shopify stores. Teams of experienced e-commerce experts will handle every aspect of managing your business for 12 months.
The service allows Shopify founders to take a break to focus on family, health, or other ventures.
Requirements for OpenStore Drive
Six or more months of operations.

$500k or more in net sales.

Majority of customers and sales in the U.S.

Product category isn't restricted on Facebook or B2B

Be prepared to transition store management over to OpenStore's experts.
Follow a fast, easy process
Securely connect your Shopify and ads accounts to OpenStore's systems for forecasting your store's profits. This considers trends in customer acquisition growth, average order value, customer repeat rate, and profit margins.

Within one day, eligible stores receive a custom OpenStore Drive proposal detailing 12 fixed monthly payments, after deducting a small management fee.

Follow steps for technical and knowledge transfers to OpenStore's team to lock in your passive income payments within 60 days.

Receive quarterly performance check-ins.

After 12 months, decide on the next steps: continue with OpenStore Drive for another 12 month period, sell your store, close your store, or take back control entirely.
Pros
Time to pursue other interests for 12 months.

Benefit from OpenStore's team of experts in marketing, inventory, supply chain, and customer support.

Receive a fixed monthly passive income based on the next year's projected profit, without worrying about performance fluctuations.

100% guaranteed monthly passive income regardless of performance fluctuations. OpenStore takes on performance risks.

Option to resume operations after a year.

You keep ownership of your store.

Quarterly check-in calls for updates.

OpenStore reimburses you for any on-hand inventory that is sold.
Cons
Commitment to OpenStore's services for the entire year.

A small, 10% management fee is deducted from your monthly payments.

Not all Shopify stores meet the requirements for the OpenStore Drive program.

Passive income is fixed based on projections, so if the store performs exceptionally well, the additional profit goes to OpenStore.
OpenStore Drive offers a passive income solution to closing your store. After a year, you can still decide to close your store.
Note that if you deactivate your store and later reactivate it, your store's performance, and thus, projected payouts under the OpenStore Drive program, will be affected.
Automate your store
Shopify automation is another flexible option to reduce stress, instead of closing your store. It's especially suited to Shopify store founders who feel burnt out and aren't ready to part with their business.
After having spoken to thousands of Shopify entrepreneurs, OpenStore's Frank Kosarek lists marketing as one of the key aspects of a Shopify store's operations that make life difficult. Founders often ask themselves:
"Am I keeping up with marketing trends? Am I using the right channels? Tools?"
You have two options:
Cut down the time you spend with these marketing automation strategies and apps for your Shopify store.
Can I pause my Shopify store?
Yes, if you're on Basic Shopify, Advanced Shopify, or the "Shopify plan", you can pause your store.
Moving to the Pause and Build plan allows you to pause your store while continuing to work on it at a reduced cost of $9 USD per month.
Pausing is different from deactivating as your store remains accessible, but with no option for customers to make purchases.
Requirements
How to pause your Shopify store
Log in to your Shopify admin as the store owner.

Go to Settings > Plan.

Select 'Deactivate store' and then 'Pause and build plan' to review the details.

Click 'Switch to Pause and build' when you're ready.
Pros
Reduce ongoing cost to $9 USD/month.

Access to Shopify admin.

Edit and review products.

Access basic site performance reports.

Temporarily disable your store without fully closing it.

Ability to view online storefront.

Work on the store, customize themes, or use a password to restrict access while paused.

You can pause and then resume business later; once you're ready follow the same steps, but this time, selecting a new paid plan.
Cons
Checkout is deactivated. Customers can't purchase items, and if you haven't password-protected the store, they'll be able to see it.

Cannot use online store checkout, point of sale (POS) payments, discounts, abandoned checkout recovery, gift cards, or third-party integrations.

Only send draft order invoices, but customers can't complete checkout; draft orders can't become live orders.

If you unpause, you need to select a new plan as the previous plan becomes invalid. This is especially worth noting if you're on a grandfathered plan in the U.S. like the 'Shopify plan'.

Apps remain active even when paused; to pause apps, they must be canceled individually.
Sell your Shopify store instead of closing it
Instead of deactivating your store and simply shutting it down, you could receive a payout for the Shopify business that you've built.
Requirements
To sell your store to OpenStore, the requirements are currently the same as the ones for OpenStore Drive.
To maximize your Shopify store's valuation, you can:
Improve business processes, organize financial records and audit books, presenting clear financial statements.

Detail customer acquisition processes and operations, including providing reports on website performance.
Note that traditional valuation methods might not fully capture your store's value, like customer loyalty and customer acquisition efficiency.
Process
Share your financials through a profit and loss statement or online form.

Connect your ads accounts (Google, Meta, and so on).

Qualified storefronts receive an offer in one day; accept the offer if you're happy with it.

Undergo a 2-week diligence phase where the OpenStore team checks if your store is acquisition-ready. It helps to ensure that the business is transferable, for example, when it comes to contracts with employees, suppliers, or other third parties.

Receive 80% of the sale price and start the transfer process.

Once the transfer is complete, receive the remaining 20%.
Maintain normal operations during the acquisition process, such as restocking products and monitoring your marketing spend.
Pros
Hassle-free acquisition process in as little as two weeks.

No hidden fees. The amount in an offer is what you'll receive.

No unpredictable buyers or brokers; if you meet qualifications, you get an offer.

Fully move on to another venture while OpenStore's team takes over growing your brand.

Quick cash offer turnaround — an offer in 1 day.

Cash in hand in 2 weeks, and a complete transition in 3 months.
Cons
Not all stores will qualify. Your store must meet specific criteria around its operational history, net sales, customers, and product category. 

Valuation is based on your brand's profits. The process involves a 2-week diligence phase where the store's readiness for acquisition is assessed.

Currently only an asset-sale is supported.
Otherwise, consider these three alternative options to OpenStore for selling your store. 
Also note that waiting for a sales boost might not benefit your valuation since savvy buyers account for variations in seasonality.