Review after running 40+ stores: Shopify Plus vs. Advanced

Rudi Eihenbaums
Jul 24, 2023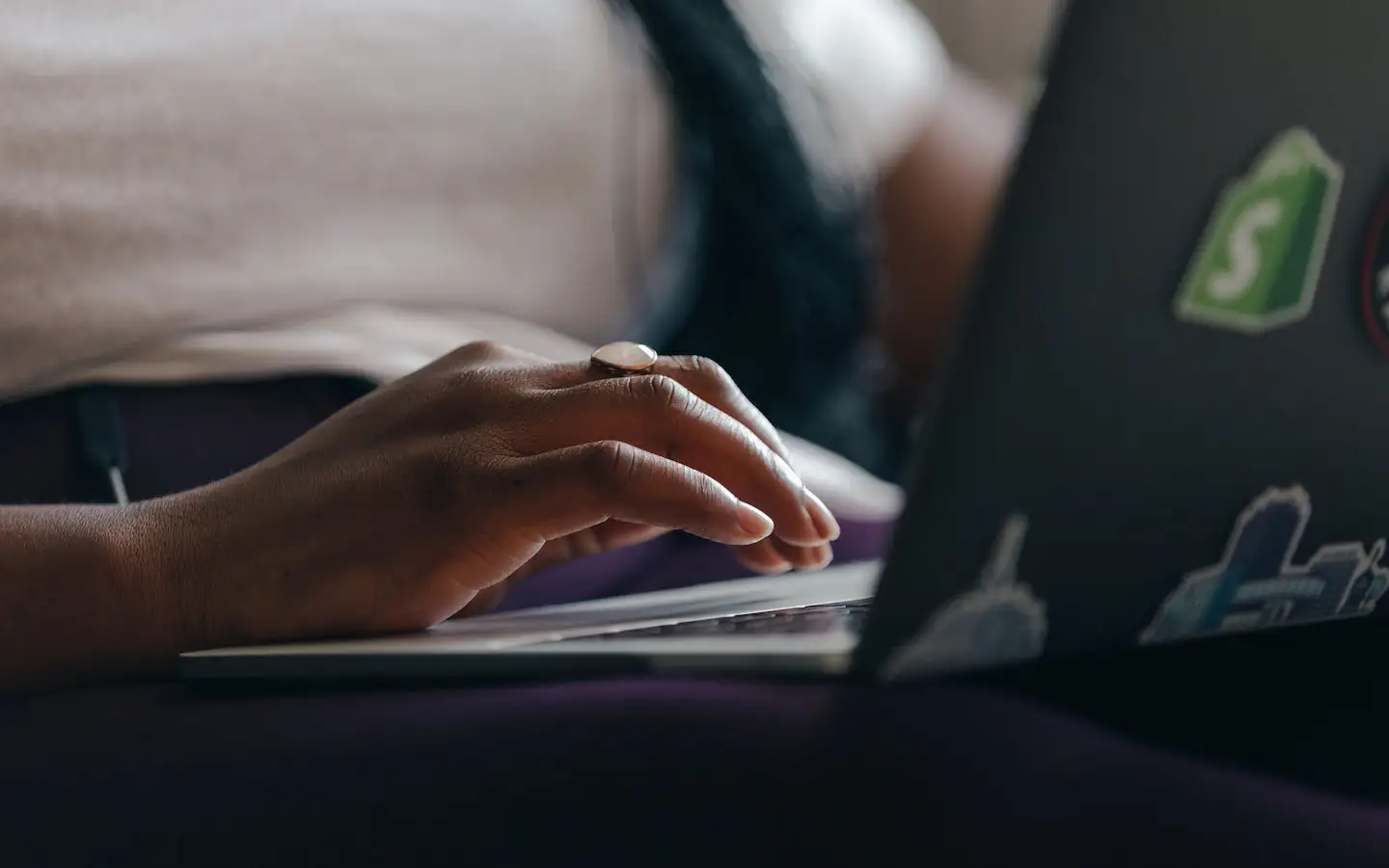 Choosing the right Shopify plan for your business isn't easy. There are three main plans currently offered in the U.S., as well as several legacy ones, and other tiers globally.
OpenStore's study suggests that 47% of stores run on Basic Shopify.

Neck and neck: Shopify Plus is used by 10% of stores versus the slightly less popular 8% running on the Advanced Shopify plan.

Honorable mention goes to those working to improve their Shopify businesses: 7% of stores on the Pause and Build plan and slightly more than 1% of folks running developer instances.
Your choice can make a difference in the time and money you'll need to invest to run and grow your business. The two options that get compared the most — Shopify Plus vs. Advanced Shopify — come with different features and price points.
To help you make an informed decision from firsthand experience, we spoke to Dov Quint, a seasoned e-commerce entrepreneur himself, who is currently heading up the day-to-day management and operations of 40+ Shopify Plus stores at OpenStore.
Shopify Plus vs. Advanced Shopify
Making the choice between Advanced and Plus isn't about which is better. It depends on your business' order volumes, revenue, and scaling needs.
For smaller businesses, Advanced Shopify often provides everything you'll need. It offers lower credit card rates and transaction fees than Shopify's most popular plan, Basic Shopify, which is a step below the Advanced plan in the U.S. (see this Basic vs. Advanced comparison article).
As your business grows and your needs evolve, you may find that the benefits of Shopify Plus become more appealing, particularly if you're managing multiple storefronts (more on this later).
The best way to judge the difference between Advanced Shopify and Shopify Plus is to look at the advantages of each in specific use cases:
Shopify Plus advantages
Currently in the U.S., the main benefits of Shopify Plus include the following suite of exclusive features that are not available on Shopify Advanced:
Customizable checkout experience: enhance checkout with powerful apps and tools exclusive to Shopify Plus. Shopify suggest that this tool enables a 91% increase in mobile conversions.

Both direct-to-consumer (DTC) and business-to-business (B2B) capabilities let you sell on a wholesale model. This is ideal for Shopify businesses looking to diversify their revenue streams.

Better ad targeting to reach high-intent customers and save on advertising costs with Shopify Audiences.

Nine additional stores for selling in different currencies and languages under the same brand.

Streamlined day-to-day accounting operations with tax automation (additional paid service with Avalara).

Unlimited staff accounts for large operations with a high number of employees involved in managing the store.

Priority support 24/7: Dov recommends using Shopify Plus live chat for fast replies and follow ups.

Strategic support and courses from industry experts and specialized partners to help you maximize your success on Shopify Plus.
Additional benefits of Shopify Plus for the technically-minded:
25 headless storefronts on Shopify Plus with Hydrogen, a React-based commerce stack that's great for running multiple brands or global operations.

Higher call limits, more endpoints, and exclusive access in the application programming interface (API), as well as a query language for visualizing store data (using ShopifyQL Notebooks).
As Dov puts it, Shopify Plus is "bigger, better, faster, and stronger," making it a clear choice for growing, large-scale businesses.
Exclusive Shopify Plus apps like Launchpad have proven invaluable in managing dozens of Shopify stores.
Dov also adds how a former app, Scripts, which is now part of extensibility, has been instrumental in customizing the checkout flow: 
"The ability to access and modify checkout code to support specific initiatives has unlocked optimization and performance gains. One example is the automatic discounts function. Using this has allowed us to run promotional campaigns around a gift with purchase where the gift is automatically added (free of charge) to the cart once the user qualifies.
Checkout is the most important step of the funnel and improving conversion rate even by just a few percentage points can make a huge difference in sales."
No longer an advantage: Shopify Flow
Is the Shopify Flow automation app only available to Shopify Plus customers? It used to be Plus-only, but it's now available on all paid Shopify plans worldwide.
That includes Basic and Advanced in the U.S. (as well as the 'Shopify plan' in Europe and Asia).
Can you make multiple Shopify stores on one account?
Shopify Plus is the only plan that supports running multiple stores under one account, making it easy to switch between stores all with the same login using the Shopify organizational admin.
It's a capability that Quint describes as vital to OpenStore's operations — which runs Shopify brands across apparel, jewelry, shoes, swimwear, electronics, art, bedding, furniture, toys, skincare, and sporting goods.
Shopify Plus review: summary
Operating a large portfolio of e-commerce stores is daunting without the right tools and strategy. Dov and OpenStore's experience with Shopify Plus has been positive, as it's designed specifically to cater to large-scale operations.
Key takeaways:
Management of multiple stores under one parent account makes Shopify Plus an essential choice for e-commerce businesses with numerous DTC or wholesale storefronts.

Shopify Plus chat support has been very helpful for OpenStore's team, providing instant responses from Shopify experts, and following up when necessary. To top it off, you get a dedicated customer success representative as well.

Modifying the checkout process has been instrumental in increasing conversions with promotions.
But is Shopify Plus the right choice for everyone? Dov reminds us:
"While the benefits are numerous on Plus, in many cases Advanced suffices for small businesses. Ultimately the decision should come down to things like sales volume and the specific needs of your organization.
A lot of the benefits of Plus are solving second-order problems. First get your store past the proof of concept state and to a level of stability and then as you grow, you can upgrade to a higher tier of Shopify."
Is Advanced Shopify worth it?
When it comes to managing some of OpenStore's smaller stores, Dov says:
"We could definitely get away with not being on Plus if we had that choice, and Advanced would fit the bill."
There are many similarities between the two. For example, both Shopify Plus and Advanced Shopify offer a shipping discount of up to 88% on DHL, UPS, or USPS. 
And Plus isn't needed for international expansion:
"A wide selection of tools and apps is constantly being improved to make the process of expanding into other countries simple and easy for small merchants.
Shopify Plus vs. Advanced Shopify pricing
One advantage of Advanced over Plus is in price. Here's a quick rundown for businesses based in the U.S. (all prices below in USD):
Monthly costs: Advanced Shopify will cost you $399 monthly, or $299 monthly if paid annually. For Shopify Plus, the pricing starts at $2,000 per month, billed annually.

Online credit card fees: Plus users enjoy a slightly lower rate of 2.15% + $0.30, compared to 2.4% + $0.30 for Advanced.

Third-party payment provider fees: 0.50% for Shopify Advanced and 0.15% for Shopify Plus.

Retail point of sales: Shopify POS Pro is included with Shopify Plus, but comes as an additional cost of $89 per month with Advanced.
Now that we've covered features, pricing, and real-world examples of different Shopify business needs, it's time to make a decision.
Migrating Shopify plans
Transitioning a store isn't complicated. Here's how to change your Advanced Shopify plan to Shopify Plus:
Familiarize yourself with Shopify's usual account processes.

Contact the specialized Shopify Plus team and discuss upgrading your account when they get in touch. They will typically assess whether upgrading to Shopify Plus is recommended.

Prioritize your business goals, negotiate as required, and thoroughly review the contract.

Map out your transition plan with Shopify's representatives. For example, if you're starting from scratch and building one or more sites, work with the launch engineer to design a plan. Or if you're merging two or more stores, create a migration plan to move the stores under the parent account.

Collaborate with your Shopify support team to refine your site until it is ready for launch.

Continue to work with your team post-launch. They can assist with any further needs or adjustments to your Shopify Plus store after going live.
Make sure to understand the capabilities that come with Shopify Plus and identify areas in your store that could benefit from an upgrade. Liaise with your Shopify account manager to facilitate the migration. Changing your Shopify plan can take time with sales calls, negotiations, and any special technical considerations you may have.
Extra help
For small merchants in the U.S., we recommend comparing the Shopify Basic or Shopify Advanced plans.
Hand-off your Shopify store's management
Tired of the day-to-day grind? Consider OpenStore Drive. 
Enjoy passive income payments for 12 months while OpenStore handles operations, marketing, fulfillment, and — of course — migrating your store to Shopify Plus.