Logistics & ops
/ 5 min read
Shopify support 2023: best contact numbers, email & live chat

Shreelekha Singh
Sep 12, 2023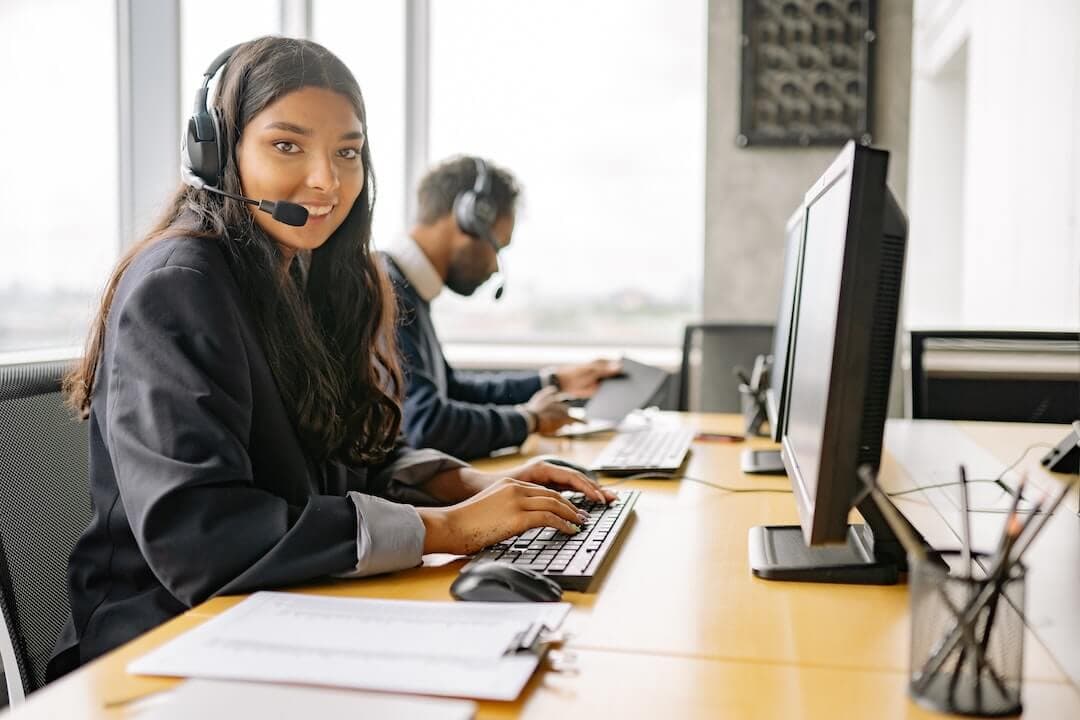 More than two million e-commerce websites use Shopify to manage their small business in the US. The platform's ease of use and range of features make it a compelling option for e-commerce entrepreneurs across the world.
Shopify's 24/7 customer support is a key benefit. Email and live chat support is available for all merchants, putting Shopify at an advantage over competitors like Wix and Square.
You can get support from Shopify via:
This article details all the different ways you can contact Shopify customer support, as well as some lesser-known solutions, with helpful tips for each method.
Combine support options
Since each Shopify support option has its pros and cons, we recommend trying multiple avenues at once when troubleshooting.
Key takeaways:
If you're facing a serious issue, you can speed up getting a solution by using multiple channels at once. Let's explore each one in depth.
Self-service support
Shopify's help center lets you see Shopify's responses to issues that other sellers have encountered. Don't overlook it: you can find answers to your questions simply by searching for relevant keywords.
For example, if you're unsure of what payment methods to use, the help center will pull up with a collapsible list of common questions and all help articles that contain your keywords:
Shopify has divided its self-service portal into five categories:
Start: for issues related to account setup and store migration to Shopify.‍

Sell: for problems concerning the sales process, the storefront, and checkout.‍

Manage: for questions about managing all the moving parts of your business, from products to shipments.‍

Market: for questions about analytics, promotions, and automatic coupon codes.‍

Expand: for issues about apps, international selling, and more. You can also get expert opinions and community resources here.
Shopify's help center should be your first troubleshooting step.
Shopify Community
Shopify also boasts a huge community of merchants and partners who you can turn to for support. With a million members, it can be a great resource before picking up the phone or typing out an email.
The forum has an easy interface that allows you to:
search through previous discussions, and

start a new discussion by asking a question.
This community is similar to the help center, except that answers are generated from other merchants who use the Shopify platform. Find people who have faced similar issues in the past and leverage their advice for quicker problem-solving.
Navigating the community is simple.
Filter by board: for example, if you're looking for Shopify marketing help, scroll down on the community page and browse by topic.
‍Join groups in the community to network with more users from your region. These groups make it easy to interact with people who understand your language, local rules, and selling regulations.
Start a new discussion if you don't see an existing one addressing your question. You can also ask follow-up questions on older discussions.
OpenStore's Head of Sourcing Frank Kosarek has worked with hundreds of Shopify founders. He suggests expanding your search to r/shopify and Shopify-focused Facebook groups for a comprehensive approach.
New discussion template
Here's Frank's go-to Shopify Community template for getting your issues resolved:
Subject: [Be punchy, get right to the point, and avoid using words like urgent as you're less likely to receive a reply.]
Body:
I've been having some issues with my Shopify store and was wondering if you've got any ideas.

Issue: [Dive right in. Add screenshots to improve comprehension of the problem.]

What I've tried: [Include information on what you've already tried to ensure you don't get solutions you already know won't work.]

What I can't try: [Detail what you're unable to try due to the nature or setup of your store.]

Questions: [If you can, close out by asking specific questions about possible solutions.]

Thanks in advance for your help!
Expert tips
Check for active discussions: if a support thread has been inactive for years, you might want to consider creating your own. You could even link to the inactive thread when you post your new discussion.

Go straight to 'solved': don't waste time reading threads that may not provide a solution. Speed things up by filtering discussions by their status. Remove unsolved and unanswered, as they may not hold the answers you're looking for.‍

Adhere to community guidelines such as the code of conduct by giving constructive criticism, not sending unsolicited private messages, and following other conditions.
Contact Shopify support
What if the help center or forum doesn't address your exact question? Shopify support is your next option.
Depending on your Shopify plan level, you have different options and access to support:
Login to check what Shopify customer service options are available to you.
1. Email Shopify support
Email support lets you share every detail of your issue upfront, avoiding the back and forth of live chat and phone support.
"The quickest and easiest way to reach Shopify support is via their support email, 100%," says Frank.
To troubleshoot your issues, contact the Shopify support email address:
Alternatively, you can also visit the contact page and click on the "email us" button. (While sending your request, you can also request to schedule a callback to troubleshoot your issue over the phone.)
Shopify support email template
Effectively communicating your issue is critical to finding a solution. Here's how to structure your customer support request with Shopify over email:
Hi, I am having an issue with [summarize issue here in 2-3 key points]. What do you suggest?

More details to explain my issue:

Issue: [Include specifics, like dates and times you've had this issue and how long it's persisted.]

Impact: [What is the impact of this issue to your store? How is it hindering normal function?]

Steps to replicate: [Tell customer support how they can find or reproduce the issue you're facing. Provide as much detail as possible.]

What I've tried: [Make a list of how you've already tried to fix the issue, and where you've already looked for support.]

What I can't try: [If there's anything you're unable to do and why, add it here. Otherwise delete this section.]

‍Desired outcome: [What do you expect customer support to do to help? What is your ideal outcome and resolution?]

Shopify store details:

Storefront URL: [your store's URL]
Shopify account number: [your account number]

Best regards,

[Your full name]
2. Contact Shopify support chat
Does Shopify have live chat support? Of course, it's available on all Shopify plans. Customer service representatives can get you answers to your questions in real-time.
Technically-literate agents will help you one on one and can also guide you through all Shopify resources available in the knowledge base.
To get Shopify live support, go to the contact page and click the "chat with us" button.

Once you send your message, a chat box will pop up on your screen with real-time responses from support staff. 

You can access the support chat via a browser on both desktop and mobile — unfortunately, the Shopify app doesn't currently offer support solutions.
If you're on the premium plan, you can expect additional customer service support.
"Shopify Plus support via chat is excellent. No wait time, answers instantly and it's very helpful. If necessary, they follow up in a timely manner," says Dov Quint, currently leading operations for more than 40 Shopify Plus stores at OpenStore.
Take a look at our email template above for detailed advice on how to structure your live chat support query. In short:
Share the issue(s) you're facing and the impact on your store or sales.

List how you've already attempted to resolve the issue, to save you and the live chat support agent time.

Have your Shopify store URL and Shopify account number on hand.
Live chat works well for quick support whether you're a new seller or an experienced merchant. Plus, it offers a live conversation that's usually missing from the knowledge base or email.
3. Call Shopify support
If you're still stumped and if your Shopify plan allows it, contact Shopify support by phone: 
Phone support is the best solution if you need immediate help with a real person to discuss your issues in depth. You may want to use Shopify phone support for emergencies, like your store getting shut down or your product listings disappearing. 
It's important to keep in mind that calls often have longer wait times, and make it difficult to share screenshots of your issue.
Shopify customer service numbers
Here's a list of additional Shopify contact numbers you can try depending on your region:
Australia: 03-8400-4750

India: 000-800-100-5786

Indonesia: 007-803-651-0008

Malaysia: 1800-80-6678

New Zealand: 07-788-6026

Singapore: 800-181-1121

United Kingdom: 0800-808-5233
4. Support on Twitter/X
Shopify also offers a dedicated Twitter support handle: @ShopifySupport. It's an accessible solution for troubleshooting if you're on mobile.
You can also DM the account or tag it in a tweet to get support with any issues you're encountering. If the support agents are unable to provide you with answers, they'll direct you to someone who can. In addition, the account tweets useful articles to help you make the most of the Shopify platform.
Twitter (now rebranded to X) is a great place to find real people who tried to find solutions to Shopify issues, here's how.
Expert tips
Four easy steps to dig through Shopify support history on Twitter:
Identify your issue and all associated keywords. For example, you might be dealing with issues relating to site speed.

Use Twitter's advanced search options to target @ShopifySupport as an account that was mentioned or replied to.

In the same advanced search box, include the keyword(s) related to your issue.

For example, if you're haing site speed issues, search for that and comb through the tweets.
This same approach can help with all kinds of Shopify issues, whether they're related to theme design, advertising, or accounting. A simple search could uncover solutions faster than you can draft and send an email.
Pros & cons
Let's compare Shopify customer support options.
Get vetted solutions from Shopify experts and seasoned merchants.

Solutions are usually not tailored to your needs; your questions can remain unaddressed and unresolved.
Explain your issues in detail with visual proof or links for greater ease of communication.

Takes comparatively longer to get a response. 
Get instant support from trained executives. 

May not be as helpful for resolving complicated issues.
Have a one-on-one conversation to get personalized support for an urgent problem.

Longer wait times; can't share screenshots over the phone.
Instant and easy access support with just a DM or tweet. 

Doesn't feature all types of issues and you won't always see the resolution publicly.
Invest your time
One of the biggest differentiators for Shopify is its support options. If you're building or scaling a store on Shopify, you want quick answers to big issues.
Are you tired of reaching out to Shopify support? Consider OpenStore's Shopify management service and let us run your store for a year.
Enjoy passive income payments for 12 months while OpenStore handles everything else:
managing your Shopify storefront,

resolving any issues with Shopify,

operations,

marketing,

fulfillment,

inventory management,

supporting your customers,