Logistics & ops
/ 11 minutes
Hiring a Shopify expert: agency, freelancer or in-house

Rudi Eihenbaums
Sep 14, 2023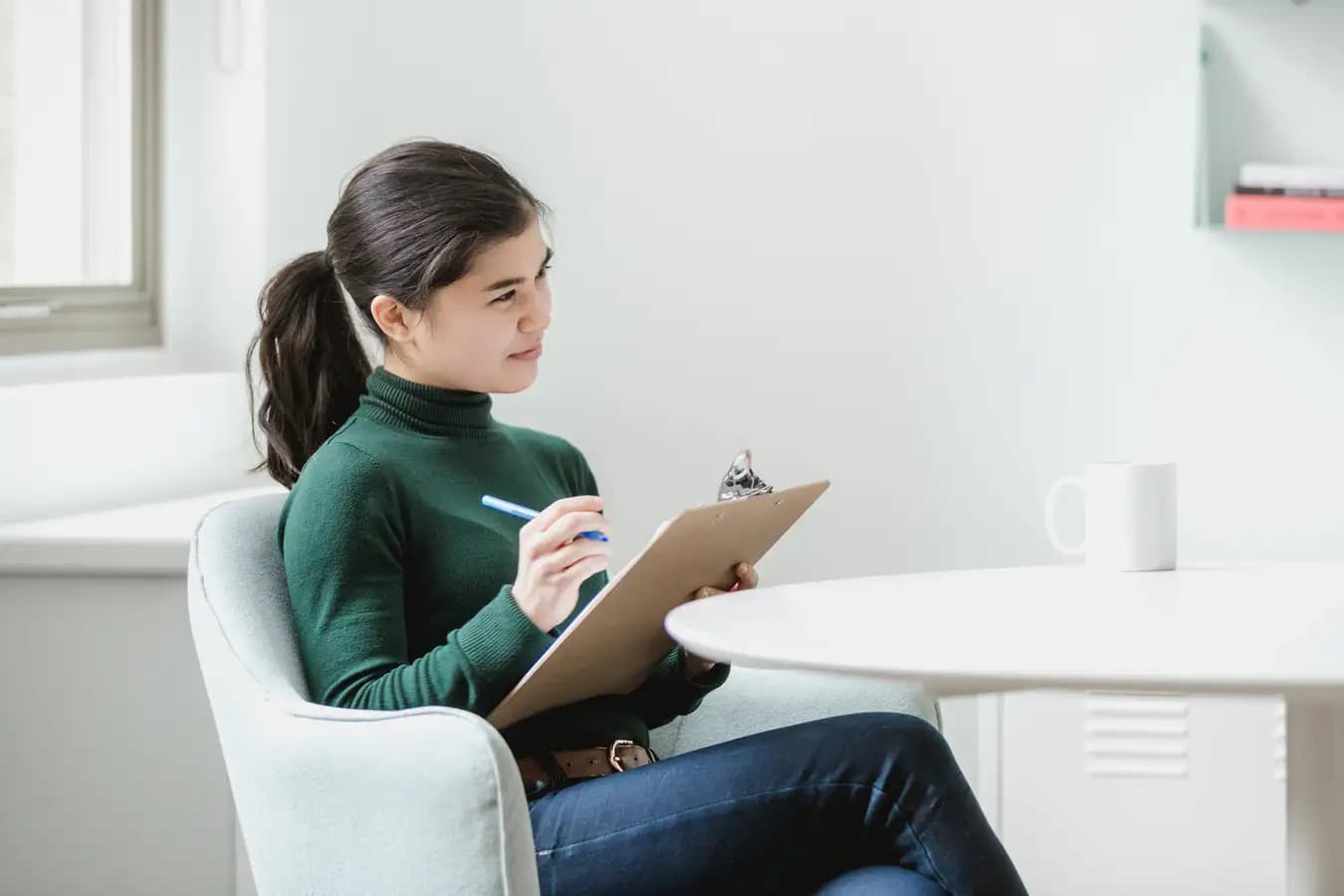 In the rapidly evolving world of e-commerce, keeping pace can be a daunting task, especially for small businesses. Shopify offers extensive features, but to unlock its full potential, you may need to hire an expert.
Be it marketing, website design, accounting, or shipping, the assistance of hiring an expert can be a game-changer for optimizing your Shopify store, attracting customers, and driving sales.
Whether you're a solopreneur or already have an in-house team, we'll delve into the nuances of hiring Shopify experts — comparing agencies, freelancers, and in-house teams:
when and if to hire,

pros and cons of available options,

how to find Shopify experts,

overcoming challenges,

and a checklist for hiring based on expert advice.
For those seeking a comprehensive solution, we'll also cover OpenStore Drive, a one-year program where we fully manage your store and pay you a guaranteed, passive income every month.
Should I hire a Shopify expert?
The highest demand of outside help is for:
Marketing and promoting your store (e.g. through paid ads, SEO, or analytics)

Designing a new store or product

Modifying your Shopify theme to improve conversion rates or integrate apps

Producing visual content (product photos, videos, graphics)

Fulfillment and shipping, such as logistics for handling returns

Finance and accounting
Whether freelancer, agency, or in-house, here's how to decide if hiring a Shopify expert is worth it for your business:
Define your scope: list out what you'll need, is it project-based or ongoing? Make sure to align it to your primary business goals. Put this in a document.

Estimate the expected benefit to your business — if you can, in hard metrics such as a decrease in customer acquisition cost or an increase in average order value, or otherwise in soft metrics such as brand perception or an increased customer experience.

Understand the cost by looking on job boards or reaching out to agencies or freelancers for quotes. (Be realistic and considerate when you get to the negotiation stage, ensuring a fair balance between expertise, potential uplift to your business, and budget to pave the way for a successful collaboration.)
Competitive landscape: pros & cons
Choosing between freelancers, agencies, or in-house experts depends on the scope of your project, budget, required expertise, scalability needs, and long-term goals. There'll be a different job description for each. Here's a breakdown:
Do-it-yourself
The advantage of doing everything yourself, at least at first, is that you learn the ins and outs of your Shopify business.
Pros: cost-saving, total control, hands-on experience, and learning opportunity.

Cons: time-consuming, potential lack of expertise, risk of costly mistakes, and may not scale well with growth.
It's extremely time consuming and you risk burnout. But once you understand what needs to be done and what the main obstacles are, you will better understand what is required for the task at hand, the complexity, and will be in a better position to hire additional help and delegate.
Freelancers
An excellent option when your store requires specific expertise on a project-by-project basis. Freelance experts fit well with a defined scope and budget.
Make sure that they have experience with your desired technologies, marketing channels, or products.
Pros: freelancers can be more budget-friendly than some agencies or in-house hires, while still with specialized skills providing high-quality work — a flexible workforce that can scale and deliver faster results without red tape.

Cons: may not be available on demand when you need them, difficult to gauge and enforce reliability, may lack comprehensive services, and if your project expands, a freelancer might not have the capacity to handle the increased workload.
Internal presentations and documentation can be beneficial in helping freelancers understand your business procedures, and integrating them onto your Slack can help with team dynamics. As per OpenStore's Brian Quimby: "We use Scribe to document our standard operating procedures that can be used to help freelancers get up to speed. Assigning a single point of contact for the engagement also helps."
Agencies
When your Shopify store requires comprehensive, long-term support, an agency — boutique or larger — may be the best fit.
For example, depending on your size, you could hire an experienced freelance Shopify design agency to help you update your theme to Shopify's OS 2.0. Even though it was released in 2021, many business owners are still not taking advantage of the many benefits to improve conversions, such as mobile optimization (which makes up 70% of traffic), better user experience on product pages and in the checkout process, and improved navigation that helps product discovery.
Pros: teams with varied skills make them well-equipped to handle complex projects, some agencies can provide a one-stop solution for your Shopify needs, and they're more likely to have the capacity to handle increased workloads as your business grows.

Cons: they typically come at a higher cost, and as agencies juggle multiple clients, communication can sometimes be less personal, and advice may be more process-driven and 'cookie cutter'.
Agencies generally have established processes for integrating into existing teams. Brian explains that OpenStore onboards agency experts by securely giving them access to Slack, email, and project management tools like ClickUp: 
"Find a balance between security and collaboration. We have a robust permissions structure set up in our Google Workspace and Shopify admin panel that ensures they can work alongside our teams."
Differences in the ways of working between an agency and you as their client can be mitigated by defining roles and responsibilities, setting clear communication expectations, and scheduling regular updates.
In-house experts
If your business has long-term, ongoing needs and you'd prefer to maintain full control as your needs grow, hiring in-house could be the right choice.
Pros: with an in-house team, you typically have daily and complete control over your projects (although avoid burnout by not being too involved), your in-house experts can be more invested in your business goals, and seek a long-term commitment.

Cons: salary will be a recurring cost, and experienced in-house experts may come with higher salary and benefits expectations, recruiting the right person can be a time-consuming process, which requires a cultural fit and invested onboarding — where with time they may bring fewer fresh or external perspectives to the table.
Ensuring a smooth onboarding process and mentorship from experienced team members can help in-house experts get started efficiently: "We've built up a library of training content using tools like Loom, to record videos demonstrating tools and processes, and Notion, as a knowledge library for our Shopify stores."
OpenStore runs the largest number of Shopify brands in the world, Brian Quimby heads business development at OpenStore and explains a problem with how acquired Shopify stores were set up:
"The brands that we buy or manage through OpenStore Drive come onboard with a variety of Shopify themes and apps installed, as well as custom code and other bespoke elements — some of them outdated or unused. We wanted to ensure we set the brands up for future success and scalability, improving their site speed, mobile usability, and customer experience — all of this affects the profitability of our ads and even SEO efforts."
OpenStore's in-house team leveraged Shopify's courses, documentation, experts, and community forums to develop a migration plan for the upgrade — it went smoothly.
However, there's no one-size-fits-all solution; the choice depends on your specific business requirements and the trade-offs you're willing to make such as cost vs. expertise or creativity vs. control. You can also balance your team with a mix of in-house talent and external experts.
Where and how to find a Shopify expert
Prioritize recommendations you've received from business peers, colleagues, or friends — they are likely to have a good track record. Your options will be limited, but the advantage is that you can also aim to get an honest opinion from your contact about their experience working with the person or agency.

Try online marketplaces like Upwork, Fiverr, or Freelancer, and many others. There's an abundance of options and easy access to reviews, but remember that the level of expertise can vary, so thorough vetting is needed through reviews and tasks (more on this below) and can be time-intensive. Shopify's own Experts Marketplace features professionals that are vetted and approved by Shopify.
Overcome challenges when working
Experts can bring a wealth of experience and specialized knowledge to the table. However, this collaboration can sometimes bring challenges. The key ones are ensuring quality of work, maintaining effective communication, and growing along with your business.
For instance, at OpenStore, a notable hiccup occurred when a freelance marketer, who wasn't adequately onboarded, sent out an email with a huge discount to customers by mistake.
Brian recalls that, "OpenStore did right by our customers and we honored it, but it's a costly example that illustrates the importance of being clear from the get-go."
Ensure that communication is clear and regular. This entails having a shared understanding of the project requirements, fostering teamwork, providing regular progress updates and feedback, and addressing any arising issues in a timely manner. 
For instance, an agency that OpenStore collaborated with sent a weekly status report detailing accomplishments, next week's goals, possible risks, and the financials so far. Brian adds:
"This regular communication ensured there were no surprises during the project in terms of progress or costs."
Establish expectations and schedules by agreeing on project goals, timelines, and deliverables. Set these out in a project plan or scope of work at the beginning of the engagement. Regular meetings or shared channels can be used to keep everyone updated on progress and to address any questions or concerns.
‍Provide regular feedback through open and constructive discussion. Make it a space where both you (or your team) and the expert can offer insights and suggestions. Discuss deadlines, quality of work, communication, and also your own adherence to project requirements that the expert may need.
Insist on quality that meets the requirements and expectations you have communicated or, preferably, set out in a scope of work or project description.
‍Think long-term about how this partnership impacts your Shopify store and work with experts that accommodate future growth and support that you need. Ensure your team or hired experts are able to keep up with updates across the Shopify and e-commerce ecosystem.
Checklist for finding Shopify experts
Here's how to filter through freelance applicants on online marketplaces — mostly relevant for small businesses like Shopify stores — but this approach also works well for agencies and hiring in-house talent.
Experienced entrepreneur's checklist:
Do it yourself (a little), and define your needs and budget before starting your search — this will make the selection process easier for you. Ideally, get into the nitty-gritty of the task you need doing, and research the latest, best-practice ways to get it done. As a business leader, you need to know what you want, and have background knowledge about the work you're hiring to do.

Pose them an insightful question that doesn't take long to answer, but tests them. A well-thought-out question can reveal a lot about the applicant's understanding and approach to your project. Their answer should not only indicate their level of expertise, but also their ability to understand your briefs, requirements, and how well they process information. If they don't nail the answer, don't hesitate to move on.

Evaluate their knowledge: do they have up-to-date information in their field, or do they tell you something that was relevant 2 years ago? Are they aware of the latest trends, updates, and strategies relevant to the Shopify store task you need doing? A look at their previous work will give you a glimpse of their skills, style, and the recentness of their projects.

Don't hesitate, be decisive: it is likely that you will get a large number of applicants. So wait for a certain number of requests to flow in, and then go through them. As soon as someone doesn't answer your insightful question well, move on (archive or delete their message to declutter your selection process). If they fail to impress at any stage, don't hesitate to move on to the next applicant. Keep an eye out for early red flags, such as underestimating or overestimating the time required to complete a task.

Assign a small task (say around $100-1000 if you're bootstrapped) to your desired expert that tests their skills because until you do this, you can't really measure if they adhere to deadlines or get an in-depth feel of their cultural fit. Pick a task that paves the way for the bigger project, such as working on a single page, ad, product, or report.
It's a case of trial and error. It might be time-consuming, but it's worth it. The success of your Shopify store depends largely on the talent you hire or bring in, so don't rush this process and use it to weed out the less suitable Shopify freelancers, developers, agencies, marketers, and designers.
Resources
An alternative to hiring freelancers or agencies, is to do it yourself using our guides for Shopify marketing or logistics, customer support, and inventory. 
For example, here's how to use customers and microinfluencers to get photos and videos of your products, which you can then use in your marketing and ads.
Take your time back
Have a team of experts manage your store for 12 months — allowing you to enjoy the fruits of entrepreneurship — such as a guaranteed monthly income and quarterly status updates without the daily grind. While you maintain ownership of your Shopify store the whole time!