Logistics & ops
/ 7 min read
Shopify payment methods: Stripe, PayPal, Shop Pay, Affirm, Klarna, Afterpay

Rudi Eihenbaums
May 3, 2023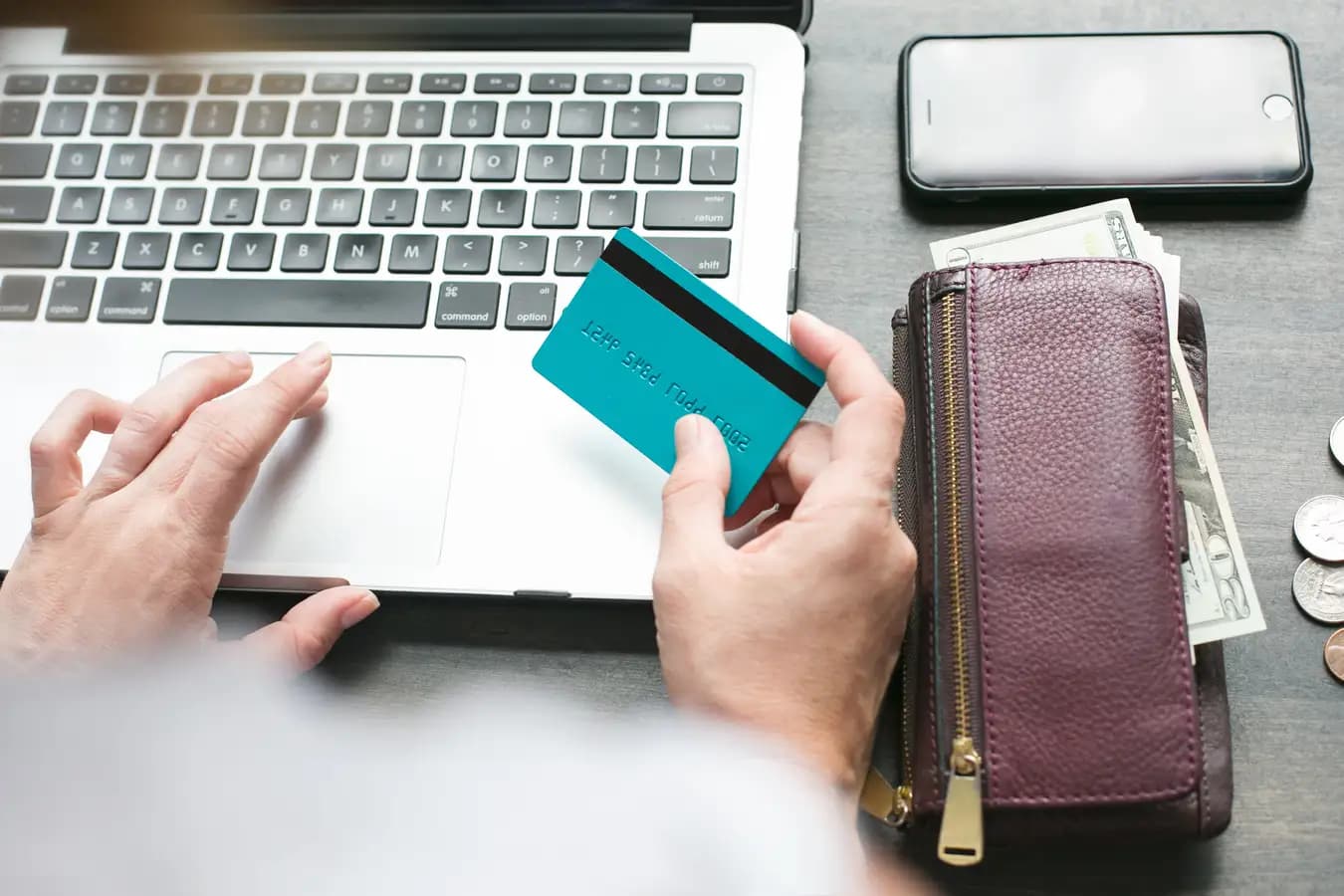 In the competitive world of e-commerce, offering the right payment options can make a significant difference in your store's success. The landscape of Shopify payment methods is vast, and understanding each option's benefits and drawbacks can feel overwhelming.
How are sales impacted? Which one is the best for my customers? Are they all equally secure?
PayPal, Stripe, Klarna, Afterpay, Affirm, Sezzle, and Shopify's own offering, Shop Pay, are some of the most popular options, and it's essential to understand how they compare.
tl;dr
Consider the cost, convenience for customers, and the level of fraud protection each option provides. 

Don't overwhelm customers with a myriad of choices, known as a 'NASCAR checkout.' Instead, select a few reliable options like Shop Pay, PayPal, Stripe, or a preferred buy-now pay-later (BNPL) provider like Affirm or Klarna.

Remember, the aim is to cater to your customers' needs without compromising your business' profitability.
What is the best payment option for your Shopify store?
There isn't a one-size-fits-all answer. Take into account the cost, convenience, and safety for your business.
The key, according to top e-commerce experts, is to remain flexible and attentive to your customer base. It's also important to continue to monitor your payment methods consistently.
Shop Pay and PayPal are the most common, however, alternatives such as Stripe, Affirm, and Afterpay may be needed depending on customer characteristics or buyer personas that you're targeting.
Start with your competition 
Reading reviews that competitors or similar Shopify businesses have received is a great place to start. 
Understand what payment options your competitors offer, and what their customers think of them on forums, review sites, Q&A sites like Quora or StackExchange, or Reddit subreddits.
Here are some questions to consider when looking at reviews:
What payment options do other Shopify stores like mine offer?

What are other Shopify merchants saying about Shop Pay alternatives like Stripe, Klarna, Affirm, Paypal, Sezzle, and Afterpay?

What are consumers in my target audience saying?
Pricing
If you're starting with Shop Pay only, the cost and fees for Shop Pay and Shopify Payments will depend on your plan. The rate decreases with more advanced plans.
A number of factors come into play when considering what it costs to offer additional payment options:
Percentage of purchase: There's a charge of around 3% for each purchase for most payment providers like Stripe, PayPal, and Shop Pay/Shopify Payments. For other payment processors like Afterpay, Klarna, and Affirm, the fees are negotiated on a case-by-case basis — generally based on volume of sales. 
"There are PayPal account setup steps that store owners must take in order to avoid additional processing fees", adds Arjun Singh, Software Engineer at OpenStore. "Once set up correctly, it offers customers a convenient mechanism for payments."
Evaluating the cost also means factoring in chargeback fees, currency conversion rates, and other occasional fees that may come with dispute resolution.
Sometimes processors implement a holdback for smaller brands who experience rapid increases in sales and/or seasonal fluctuations, so learn about what other terms and conditions might apply for a brand your size before you add a new method of payment to your Shopify store. 
Convenience
Shop Pay and PayPal are easy and convenient to set up in your Shopify store. Other third party payment options, such as Stripe, for example, can be more complicated because they offer more customization options.
"When it comes to Shopify Payments versus Stripe, merchants may prefer Shopify Payments since it's the native solution and that makes implementation and support more straightforward than using a different payment processor," said Ben Tzou, Engineering Lead at OpenStore.
Additionally, the right payment options for your Shopify store depend on how you sell and that depends on your customers/clients.
How do customers want to pay on Shopify?
Some customers will be happy to use a simple payment option that accepts their credit card as fast as possible, while others may be specifically looking to use up a positive balance that they hold with a specific provider. Others may be strapped for cash and will want to spread their payment over installments.
Speeding up the checkout process may be worth the extra cost to a busy shopper, so too many steps in the payment process could be the reason you lose a sale. This is why knowing your customers is key. 
PayPal has a long track record on its side, and "many people have payment and funds available on their PayPal account, so from that perspective it's an attractive payment option", said Dov Quint, Storefronts' Lead at OpenStore, "but it's not about which is better. For a varied customer base, a selection may be better. I also think more folks should be offering a BNPL option."
Buy now, pay later
The BNPL option is increasingly popular among consumers. They offer a flexible payment solution that allows customers to purchase immediately and pay in installments. 
Providers like Klarna, Affirm (which also powers Shop Pay Installments), Afterpay, and Sezzle, extend this service to Shopify store owners. Even PayPal has joined the BNPL trend with 'Pay in 4' and 'Pay Monthly' options that Shopify stores can leverage.
Typically, the BNPL provider pays the merchant the full amount, minus any applicable fees, while the customer repays the BNPL provider in installments. BNPL providers have slight differences in their payment processing time and fee structures, so be sure to review their T&Cs if this is a sensitive matter to your business.
Should I add every single payment method?
Experts advise against adding too many options. Consider your current customer trends and go from there. 
Don't overthink it. Starting off with just Shop Pay and PayPal might be sufficient, however, you can also start with multiple options — especially one BNPL option — and then remove the least used ones later.
"Many merchants start by offering multiple payment options before determining which, if any, to remove after analyzing which payment methods have higher share of cart or AOV. Just beware of 'NASCAR checkout', which is what the industry jokingly calls logo overwhelm or the logo mosaic at checkout," said Seijin Jung, Head of Marketing, OpenStore. 
Don't cause decision paralysis for your customers: it can increase cart abandonment.
Keep your earnings safe with fraud protection
After you've done your research and integrated multiple pay options for your store, it's time to think about fraud protection in the payment processor itself.
Depending on the type of business you're in and any potential fraud problems, you may need more protection options than most. As an example, consider the pros and cons of Stripe for Shopify:
Stripe pros:
Much finer control and data on your customers and transactions.

Powerful customer targeting for marketing activities.

Remains separate and functioning, even if there is an issue with Shop Pay's payment processing.
"Unlike others, Stripe can tell you if a credit card is shared across multiple accounts. This is powerful for customer targeting from marketing to stopping fraud. On fraud detection, you can make sure your customers don't use a promotion more than once by tying it to their credit card — creating multiple accounts won't work," says OpenStore's Ben Tzou, heavily experienced in fraud protection and payment security.
Stripe cons:
More bells and whistles, so configuration to your specific needs takes time.

You may need to monitor your transactions regularly.
"Stripe's fraud detection may block too many of your customers so you will need to keep an eye on blocked transactions and adjust thresholds manually to make sure this doesn't happen inadvertently," Ben adds.
Overall, fraud protection, much like avoiding logo overwhelm at checkout, is a balancing act with user experience.
Key takeaways
Listen to your customers and remain flexible: Experts agree, if you do your research ahead of time, implementation of various payment options will be easier. 
Read reviews: Keep an eye on what people are saying about the industry. If there are multiple requests for a specific payment option, add it.
Collect customer feedback: Add a modal or input field on your checkout page to gather feedback: "Missing your preferred payment option? Tell us!"
‍Examine your transactions: Check what people are using to make payments in your Shopify store. Have you implemented options no one uses? Try removing them to improve your conversion rate.
‍Look at what your competitors do: Check their websites and even their Instagram checkout. You can use a simple tool to find out what platform and plugins your competitor's site is running. Find out what's standard and what's new in your industry.
‍Speak to your customers directly: If you have the time, interview them to find out what they want, use elsewhere, and what their payment needs are. Ask them to tell you about problems they recall when paying in general, not just on your website. It will help you understand and categorize their mindset.

Keep in mind you may need to make adjustments as your business changes or grows. Remember to check what works and what doesn't regularly and remain open to modify as needed.