E-commerce management service on Shopify

Rudi Eihenbaums
Jun 7, 2023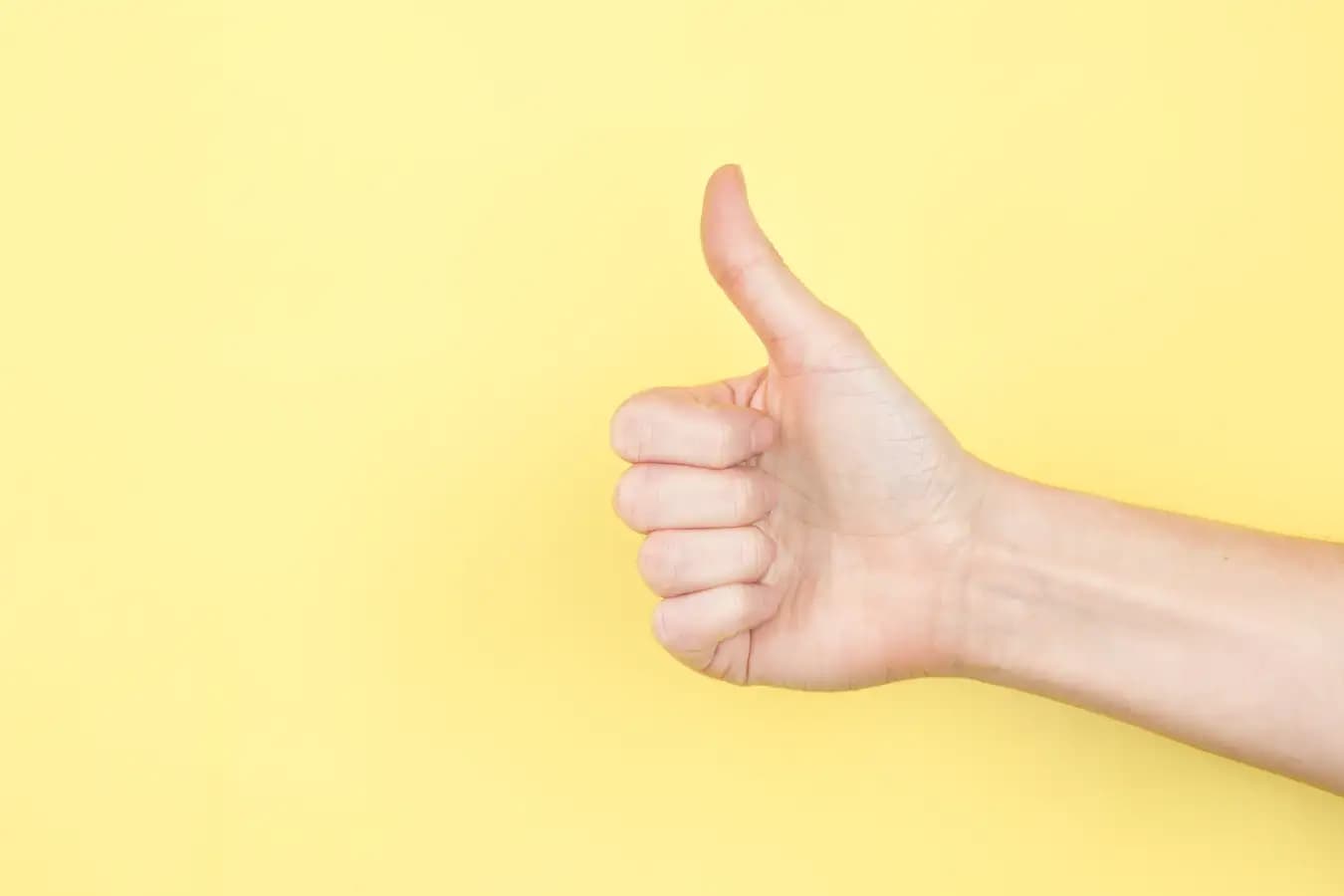 Do you own a Shopify business? If yes, it's time to take back your time and let experts take the wheel.
OpenStore's Drive latest offering is unique in the e-commerce management space: let us manage your store for an entire year while you take time off and receive passive income, knowing your business is in safe hands.
We spoke to the Head of Business Operations, Lukas Judodihardjo:
"By partnering with OpenStore you get access to our team of experts — whether that's in marketing, supply chain, or customer experience. Your store will also benefit from our technology stack that will power the business."
Enjoy the rewards of entrepreneurship without being bogged down by the daily grind for 12 months.
Benefits of a fully-managed e-commerce store
No need for supervision: we handle all aspects of running your Shopify store.

Shopify hands-free automation: our experts and technology handle the nitty-gritty, keeping your store running smoothly.

Business growth: we seek opportunities to grow your business.

Time back: you're free to pursue other interests for a full year.

Lukas was confident about OpenStore's Drive performance:
"We can guarantee 100% payment because we have proven over the last couple of years that we can manage 40+ stores successfully and are confident in the operating platform we've built."
Our core services
Comprehensive management of your e-commerce store on Shopify. We enhance performance and streamline operations. We can do this by reducing fixed and variable costs — via running just under 50 Shopify stores.
Our approach centers on excelling in digital marketing channels and customer support, with in-house attention for greater control over customer experience.
We also concentrate on inventory management and operations, understanding the importance of a well-oiled supply chain in ensuring customer satisfaction and repeat purchases.
Going beyond competing IT service providers, we have a wealth of proprietary tools and custom technology designed to support your overall business' operations.
Implementing our marketing & advertising playbook
With increasing competition in the e-commerce sector, businesses have to consistently optimize their customer acquisition and stay ahead of competitors.
This includes effective online marketing strategies, from managing email to PPC and SEO campaigns.
We take the time to understand each brand's unique operations and success factors. Our team of e-commerce experts ensures the encapsulation of this knowledge transfer, setting the stage for customized marketing strategies that suit your brand and target market. Lukas dives in.
"We can launch new marketing channels — for example, referral programs, affiliate marketing, paid search, and so on — that resonate with the brand's ideal customer."
OpenStore Drive services when it comes to Shopify marketing:
Running digital ad campaigns: social, search engines, affiliate programs, referral programs

Influencer marketing

Building out an email and SMS marketing list

Resolving tracking issues from the iOS 14.5 update

Managing KPIs and performance metrics

Improving SEO metrics

Content marketing and blogging
For example, OpenStore first integrates a store owner's Klaviyo account and then adds new flows or upgrades existing ones. Then email and SMS marketing campaigns are built off the back of that, enhanced with in-house tooling.
If you want to do it yourself, our team of performance marketing and advertising experts have produced a variety of resources such as articles and tools to help you run your Shopify store's marketing.
Fulfillment & inventory management
Order processing, stock management, and shipping are the arteries of a business.
Keeping tabs on your stock—from supply chain, returns, and vendor negotiations—is key to keeping your customers happy with a smooth order and delivery process.
Accidentally selling out-of-stock items or messing up order details can be avoided with proper planning and return logistics. Keep your brand's reputation intact.
OpenStore Drive services for Shopify store operations:
In-house automated stock management

Cross-selling strategy to improve margins

Order processing, shipping & packaging

Demand forecasting and promotion planning

Reverse logistics (returns & exchanges)

Product price updates, catalog management, new product opportunities
With eight years of experience in operations and expansion at HelloFresh, OpenStore's Lukas Judodihardjo elaborates: "Our scale, fulfillment network, and capital allow us to convert Shopify brands from dropshipping to inventory brands — unlocking gross margin and reducing shipping times for customers."
Looking after your customers
Ensuring top-notch customer service is paramount. Handling customer queries, complaints, reviews, and feedback in a timely and professional manner can make or break the reputation of an online store.
"Our customer support operation achieves a best-in-class customer satisfaction score. Coupled with AI, our agents are trained to support our customers to a high level of satisfaction — this makes us confident in achieving repeat purchases from our customers."
Get stress relief and reduce the time you've been spending. Our customer experience experts are enhanced by in-house technology to not miss a beat.
Services:
Understand your brand's customer personas

Implementing CRM best practices, and upselling

Improving product listing page images, videos, and other creative content

Bringing customer support in-house

Live chat and AI tools for FAQs

Social media management for customer experience
For example, Lukas explains: "OpenStore's CRM setup allows us to advance the campaign creation process beyond what most Shopify store founders are able to do. We can increase both the quality and quantity of email marketing for each store."
Managing & scaling your Shopify website
Technical innovation is key to stay competitive in e-commerce: from adding new website elements for email and SMS marketing automation, to choosing BNPL payment providers.
Going beyond the latest trends, OpenStore is an engineering and technology focused company that consistently creates marketing and operations innovations across the 40+ Shopify brands under management.
Of course, maintenance and best practices are a key part of the picture too. This includes handling Shopify app integrations for everything from fraud protection and payment processing, to shipping and customer relationship management. Lukas adds:
"The stores we own and operate have the full might of the latest technology to create a strong user experience, and increase conversion rates, and customer retention."
Services:
Performance tracking and analytics

Managing and creating new product listing pages

Optimizing site via Shopify admin

Managing payment processing methods, providers, and loss prevention

Optimizing store for performance, usability (UX), and SEO

Updating website plugins, debugging code, and APIs

Integrations for email marketing automation
"Our technology stack allows us to optimize prices and shipping configurations like thresholds, options, and so on. It demystifies a complex set of interconnected data, making it easier to take on learnings, make changes, and drive growth."
Calculation of monthly income
Unlike other e-commerce management solutions, OpenStore Drive analyzes your store's current performance and calculates monthly payments, guaranteed.
In a recent interview, OpenStore CEO, Keith Rabois, was clear:
"Without the 24/7 grind, we'll give you a guaranteed year's cash flow — in exchange for us running your business."
There is just one easy step to start the process:
Connect your Shopify and ads accounts: our team and analytics engine will forecast your store's profits over the next year, taking into account trends.
Then, simply:
Receive a proposal within 1 day of application (if eligible): detailing 12 fixed monthly payments from us, minus a modest management fee.

Follow guided steps for technical transfers and knowledge transfers.

Transition your store over to our management within 45 days.

Stay informed with quarterly performance check-ins about your store's progress.
For example, if you have a dropshipping business on Shopify, the key metrics we will look at include: gross margins, product lifecycle, customer acquisition metrics (incl. channel mix), and returns considerations (if you don't own the entire fulfillment process).
Payment guarantee
We take pride in our ability to manage a multitude of stores across various categories, each unique in their performance metrics and challenges.
Our confidence stems from having some of the best business operators in the market, as well as an engineering-heavy approach that supports our operators with proprietary custom technology.
This combination enhances the quality of our operations, enabling us to guarantee 100% payment, irrespective of the number and variety of stores we manage.
Store ownership
As a store owner, you maintain complete ownership of your store. After our one-year management period, you can choose to continue with OpenStore, sell your store, or resume day-to-day operations.
As entrepreneurs ourselves, we value the emotional connection a founder has to their brand. Our top job and priority is to operate the brands: allowing store owners to take a break and receive passive income.
FAQs and resources