Shopify marketing
/ 7 min read
Facebook for Shopify stores: UGC video ads that convert

Adrian Alfieri
Dec 14, 2022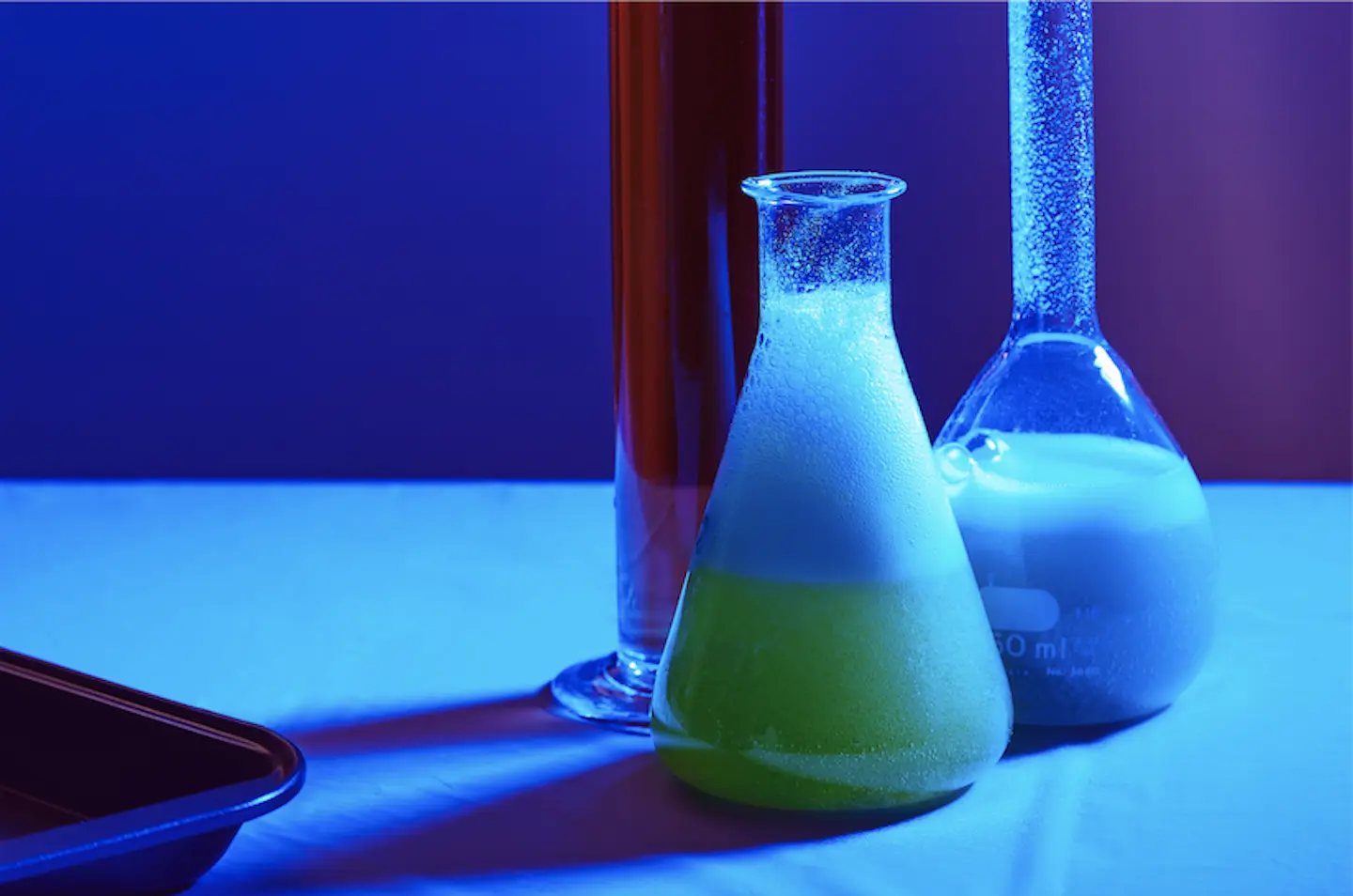 For early-stage brands, it's essential to create lean, low-lift, yet prolific in-house content.
Take it from Max Medroso, Founder of TheSTEMKids, an educational science toy company that aims to nurture kids' love for learning. OpenStore acquired the company in March 2022. These days, Max is focused on building high-growth DTC brands through Delta Ecommerce.
We sat down with Max to learn how founders can scale their startups from zero to one while building high-ROI in-house ad creative engines. Our conversation dives into topics like:
Building a cheap, custom creative engine to scale your ads

Proven tactics to drive customer retention through upselling

How to design and execute 100 ads with low overhead
"Really dialing into acquisition makes you rich in the moment, but if you want your brand to be long-lasting, you have to get serious on retention."
Brand building 101: test before you invest
In building TheSTEMKids, Max found the answer to low-risk product testing.
During the process of taking the company from Zero to One, he regularly scrolled through Amazon, looking for the most enticing, purchase-worthy products.
One eventually jumped out at him — and he decided to try selling microscopes.
Max sold his first 10–20 items by simply copying and pasting the microscope image from Amazon onto TheSTEMKids website. Whenever someone placed an order, he'd buy one respectively from Amazon and ship it to them.
They'd refund any customer who was displeased for whatever reason.
That process was more so for testing purposes. Max wanted to ensure the process worked before investing further because, at the time, he didn't have much money.
In DTC, you should never start by spending tons on inventory and wind up failing to sell it. That's why private labeling or dropshipping is such a common path to getting started.
It's a low-risk way to test your product and offer. After that, you can create ads to scale further.
Building a scalable content engine
Max borrowed content for ads at first and started filming custom content later.
His custom content process started very lean and focused primarily on ads for Facebook, where most of TheSTEMKids' audience (i.e., parents and teachers) was.
He's currently building a brand in the supplement space for a younger audience. So, this time around, he's focusing on TikTok, since that's where his new audience spends time. More broadly, Max doesn't think it's worth diversifying ad channels before you've hit a couple million in profit.
If you're diversifying that early on, that could mean you haven't dialed in on any one channel yet.
For Max, he'll work one channel at a time to figure out what converts and what doesn't. Once he exceeds $10 million in revenue, he'll start broadening the ad targeting.
"To scale from Zero to One, test your offer and your product with minimal risk. Then, make the ads to scale that further."
How to start generating custom ad content in-house
For teams with limited resources looking to ramp up their ad plays, Max has established a surprisingly simple routine for testing many ads with little lift.
Through borrowed content and testing out paid ads, TheSTEMKids was operating at 10 ROAS.
They were making a ton of money from ads, which indicated they needed to scale up. But that meant buying a lot more product from Amazon, which was an unattractive plan.
So, they knew it was time to start buying their own inventory.
This brought them into a less risky stage of company growth, so they decided to start investing in custom ad content, as opposed to their copyrighted, borrowed content.
Max recommends staying lean with how you begin filming that custom content. Put simply: don't drop a ton of cash when there are ways to get what you need for cheap.
Tips to produce cheap, high-performing content
There are two key ways that early-stage brands can generate user generated content (UGC):
Hire influencers — You can reach out to creators and offer product for content. On YouTube, that can yield 5–10-minute-long videos — basically for free. Then, you can cut up those videos and repurpose hundreds of ads out of them.

Hire people in-house — You can also hire in-house influencers to make content. Post on LinkedIn with what you're looking for plus your rate. This helps you identify applicants while vetting them for cheaper.
On one end, hiring someone in-house allows you to specify exactly how you want your content to look. However, social creators will put out more organic content on their own channels.
The proven route to 100 ad creatives: step-by-step
Max's secret to making an incredible variety of ads at a low lift is simple multiplication. The script you write for an ad is a step-by-step outline of how you want the ad to look.
The only thing missing is the hook. If you test five hooks on one ad, that's the equivalent of releasing five different ads. You can and should also test multiple scripts.
For instance, if you have 20 different scripts representing various marketing angles, you can mix and match those with the different hooks you came up with.
Right there, you've easily made 100 different ads. This is the flow Max used for TheSTEMKids.
Additionally, as you test the ads and find out what works, you can run further testing within the most successful angles and keep iterating from there.
A beginner's guide to Facebook ad spend
In the Meta Business Manager, Facebook's structure entails 5–10 ads per ad set.
With that, Max tried to allocate at least 1x AOV (roughly $50–60) per ad set.
He'd analyze each set across three days. If one ad took up all the spend, they'd know Facebook found it superior. Then, they'd monitor it to see if that ad actually performed well with users.
Of course, there are instances when Facebook allocates all spend to an ad that does badly. In those cases, Max could turn off that particular piece of content and see which ad Facebook allocated to next.
But, overall, Max found Facebook's algorithm tended to make solid ad determinations — making the brand experience on Facebook pretty low-lift.
"I would say e-commerce companies should never stop making content. In fact, if you're a brand, you should essentially consider yourself a creative agency."
Adding fuel to your in-house creative engine
Acquisitions make you rich, but retention gives your brand longevity.
Especially after the rollout of iOS 14.5, acquiring customers these days is expensive. That forces brands to dial in on existing customers.
TheSTEMKids did so by launching add-on products like microscope slide kits for bundles. This proved a surefire way to retain customers who'd already purchased their basic microscopes. The cost of gaining a new customer is 5–10 times that of convincing an existing one to return.
That's why it makes so much sense financially to dial in on retention.
Retain customers with strategic upselling
TheSTEMKids developed a couple of strategies for gathering product info from buyers:
Post-purchase surveys — The brand emailed post-purchase sequences (appropriately spaced out over time) to ask for user feedback as well as inspiration.

Direct emails & calls — Going back to basics, they'd provide operators with a script to figure out what kinds of products would intrigue existing customers.
It's ultimately about simply talking to your customers to figure out what they want to see.
If they saw a trend in user suggestions across a few weeks, TheSTEMKids would seriously consider developing and launching a product in response to that demand.
Beyond this, the team had a few methods for tactically upselling these new products:
Upsell customers who are about to buy — In classic fashion, when a shopper clicks on their cart, the site automatically recommends new products that would pair well.

Minor discounts — During that same in-cart flow, they'll offer a financial incentive.

Email sequences — If the shopper didn't buy the additional new product, they'd receive an email series within an hour of purchase, offering that SKU at a considerable discount to arrive in the same shipment as their existing order. This play was highly effective.
The next phase of growth: launching new SKUs
Launching new products after your hero product increases average order value (AOV) and LTV simultaneously.
Before Max sold TheSTEMKids to OpenStore, he'd built the company up to eight products, including the original microscope, another microscope for older kids, and six different kits.
They rolled out their first three products at once and then jumped quickly to eight. They'd clocked that the kits were performing well and wanted to capitalize on that momentum.
The kits successfully stayed fresh for customers because each one had a unique focus.
"New products simultaneously increased our AOV and LTV. So, really, launching new products after you've got your hero product is the move."