Shopify marketing
/ 9 mins
Marketing agency costs for e-commerce & Shopify stores

Jackie Celona
Sep 15, 2023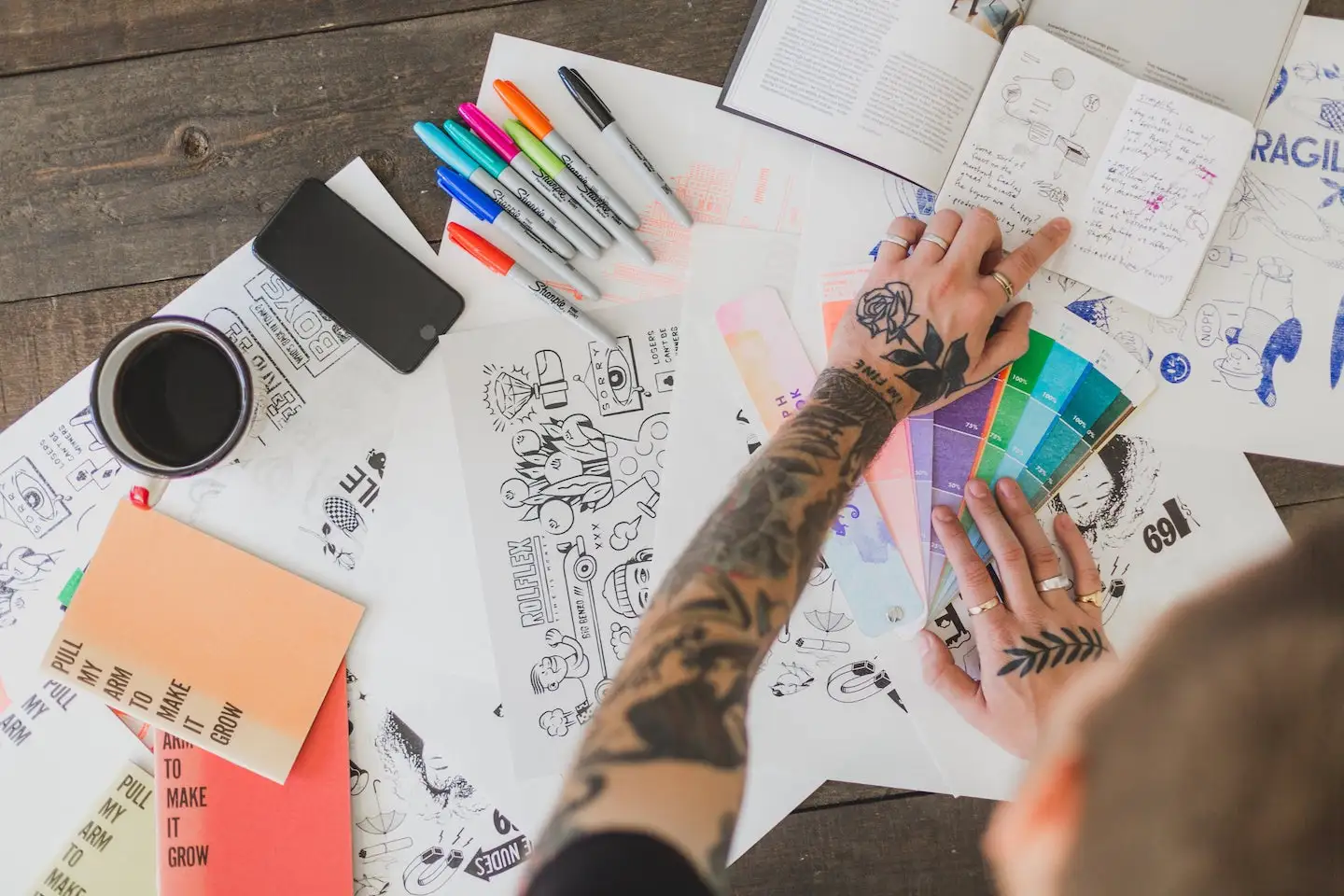 After speaking to thousands of e-commerce entrepreneurs, we've realized that the cost, expertise, and resources required to market your business can be prohibitive for small to medium-sized businesses.
Success is not about seeing how much money you can spend on a variety of marketing tactics. It's more valuable to shoot for a sound return on investment (ROI).
What are the marketing costs when selling on Shopify? It's not just about how much an agency costs (more on that later).
Key takeaways:
Having a sound e-commerce marketing plan and a multi-channel strategy is vital for any online store.

Whether you choose to work with a specialized Shopify marketing agency or a comprehensive one, which can range in cost from $500 to $8,000 USD for most Shopify stores, the ultimate goal is to ensure profitability of your marketing activities.

A fully-managed solution like OpenStore Drive is an alternative to hiring a marketing agency altogether. OpenStore pays you passive income while we run your store's operations, including marketing.
Multi-channel marketing is important
In e-commerce, not having a strategy isn't just a missed opportunity — it's a business vulnerability. A multi-channel marketing strategy helps your brand stand out against the competition. 
A comprehensive, multi-channel strategy allows you to:
Ensure potential customers find your products or services.

Create brand loyalty, and turn website visitors into repeat customers. Remember that retention is as critical as acquisition.

Diversify acquisition channels and adapt to market changes and trends, instead of putting all your eggs in one channel or trend.

Engage with and understand the evolving needs of your audience.
Spending on marketing without a strategy is like shooting in the dark. A comprehensive strategy ensures you'll reach your target audience effectively and achieve a better ROI. 
How can a marketing agency help?
Digital marketing agencies specialize in planning, creating, and handling advertising and other forms of promotion. Agencies are home to experts in market trends, consumer behavior, and the nuances of various digital platforms.
These experts employ a variety of strategies, such as search engine marketing (SEM) and social media advertising to boost an e-commerce business' online presence, attract potential customers, and convert full carts into orders.
Typical services provided by a marketing agency:
Identifying a business' customer persona, setting measurable goals, and creating a roadmap to achieve them.

Conceptualizing, designing, and launching marketing campaigns tailored to customer preferences.

Tracking performance, outcomes versus objectives.

Adapting and scaling strategies as your business grows, maintaining consistent performance.
Should I hire a marketing agency for my Shopify store?
If you don't have marketing experience, you aren't seeing results you'd like, or you're spending too much time on marketing, consider hiring a marketing agency to help you promote your e-commerce business.
Instead of grappling with a steep learning curve, partnering with an agency allows you to focus on your core business operations.
With expert help, you can ensure that your marketing budget is used effectively, avoiding costly mistakes and maximizing ROI. Marketing professionals can make the most out of the latest tactics and tools. Marketing disciplines, especially niches like search engine optimization (SEO), require expertise to be effective.
As your business grows, an experienced marketing agency can scale and prioritize strategies accordingly, instead of requiring you to keep up to date.
Nick Kastner, director of brand and digital strategy at Gainesville, Georgia-based Forum Communications, on the pros and cons of hiring an agency shares his insight:
"I've worked in marketing for more than 20 years with nearly all of that experience working in some aspect of digital. Most Shopify store owners do not have that level of expertise or experience and having someone that can simply coach them through developing a marketing plan and executing it to meet their goals can be incredibly beneficial.
Marketing agencies can literally do as much or as little as your business requires — but having a consultant in these areas is beneficial."
The final, and very important question to consider is: can my business afford a marketing agency?
Shopify marketing agency costs
The exact cost of a marketing agency will vary depending on the services you're after.
Typically, a full-service marketing agency can cost a small to medium Shopify store anywhere from $30,000 to $150,000 USD per year.
You can expect such pricing to cover strategy and implementation, while content creation and advertising costs on any platforms themselves may even be outside of that. How much it costs to hire a marketing agency for your e-commerce business will depend on your industry, competitors, goals, and target audience.
Hourly rates
Some marketing tasks may require hourly billing, where you only pay for the exact work you need doing. Nick explained how agencies typically price their services:
"Costs vary from market to experience. Most agencies create a blended rate that basically averages the cost and profit to have their staff members on payroll.
Those blended rates average between $150 and $200 per hour. Agencies in larger cities in the U.S. may charge anywhere from $250 to $500 per hour or more."
This may save you in the long term, but may require an up front investment of hours at the start. Read our full discussion on in-house hires versus agency experts.
Monthly costs
How does this translate into a quarterly budget? Nick elaborates that a comprehensive marketing strategy is recommended for e-commerce businesses:
"That can range from search engine optimization, pay per click advertising, Google Shopping ads (and other platforms), geo targeted advertising, social media advertising, community management, video, and retargeting. Fees may range from as low $650 per month to as high as $20,000 per month, all dependent on the level of service needed."
Does your business require a full suite of marketing services?
If hired separately — ranging from email marketing to paid search advertising — here are the monthly costs you can expect for different marketing agencies, depending on speciality:
1. SEO & content marketing agencies
A search engine marketing agency aims to enhance your product listings' visibility in search results. Improved rankings can lead to increased traffic and conversions.
Agencies that specialize in search engine optimization and content marketing will charge depending on scope of work and their experience. Niches like SEO demand intricate know-how and cost often mirrors this specialization, but it's offset by the potential ROI.
Discussed in more detail in another article, agencies suitable for Shopify business will often charge a retainer from $2,000 to $5,000 USD per month.

Adding on content marketing and copywriting services will push the upper limit, with retainers at around $5,000, scaling to $20,000+ if you have a lot of content needs.
One-time e-commerce SEO projects — such as audits, strategies, and research — can cost anywhere from $5,000 to $30,000+.
Here's our free guide on how to get started:
2. Social media advertising agencies
One way to promote your business is by paying for ads on social media platforms like Facebook, Instagram, TikTok, LinkedIn, Reddit, Snapchat, and X (formerly Twitter). A pay-per-click (PPC) agency typically handles everything including audience, design, copy, creatives, and budget management.
Social media advertising costs range from $1,000 to $20,000 monthly, with most paid social agencies relevant to Shopify stores charging between $3,000 to $8,000 USD per month on average. Pricing may come with monthly ad spend minimums (based on cost per click, which varies by industry, target market, platform, and goal).

Many agencies charge a monthly retainer and then take an additional percentage of ad spend as they scale your growth (anywhere from 10% to 30%).
It's essential to consider potential return on ad spend (ROAS). For an additional cost, some agencies also handle social media management of the organic engagement on your store's social media platforms.
Nick adds another pricing model to consider:
"Some agencies may also offer their services as a percentage of the sale, however their agency is built on driving volume which can be perfect for some businesses, and dangerous for others. It is all about risk, reward, and your level of partnership with your agency."
Read how to do it yourself with OpenStore's free playbook:
3. Paid search agencies
Search engine advertising, also known as paid search, involves optimizing paid ad campaigns on search engines like Google so that your brand appears at the top of search results, making sure your brand is visible to potential customers right away.
Advertising your Shopify store on Google and Bing results can help your store compete with larger e-commerce brands, especially if your keywords, ad copy, and offers are well-targeted to your customer persona.
Search engine advertising agencies geared toward Shopify stores and e-commerce businesses will charge on average $6,000 USD per month, depending on ad spend.

Paid search uses the same PPC model as above, with agencies charging around 10-15% of your total ad spend, in addition to a retainer fee.
There's no set amount for PPC advertising. The extent of exposure depends largely on your investment and targeting. A $5,000 investment will generally yield better results than a $500 one.
A cost-effective way to start is by bidding on brand keywords only, especially if competitors are creeping in.
4. Email marketing agencies
Engaging an agency for your email marketing efforts is a great way to increase conversions with new and returning customers. Factors such as email list size, segmentation, campaign frequency, automation, and design lift will influence the price.
We've put together several guides on how to run your own email marketing for e-commerce:
How to hire a marketing agency for e-commerce
Define your needs. Which marketing goals align with your business model? Brand awareness, sales conversion, or customer engagement?

Review their expertise, testimonials, portfolio, and case studies. Shortlist agencies that meet your requirements. Some may specialize in a particular industry or marketing channel. If you run an e-commerce store on Shopify, ensure the agency has experience with similar businesses. Recommendations from your peers can be invaluable.

Talk about your financial constraints upfront, and ask for a proposal for services and associated costs. While pricing shouldn't be the only factor, consider ROI and ROAS.

Before hiring, ensure you have a clear understanding of the strategies the agency is proposing and their alignment with your goals.
Nick weighs in:
"Businesses utilizing Shopify need to always consider their goals, level of return, and margins to determine how and when to work with an agency. While there are individuals on Fiverr and other platforms that offer digital marketing assistance, most cannot offer the robust offerings of a full agency.
It's always dependent on the needs of the client and ensuring that their total expenditures — agency fees plus marketing or advertising spend — allow them for profit margin and appropriate sales volumes."
Sign up for OpenStore Drive for 12 months instead of hiring an agency
For those who feel the monthly agency costs are too steep, OpenStore Drive offers an alternative for Shopify businesses.
By signing up for a year of OpenStore Drive, you can:
Have OpenStore's e-commerce experts optimize your marketing strategy with. OpenStore's team has extensive knowledge across all marketing channels — SEO, SEM, PPC, influencers, paid social, and more, so you'll be leaving your store in good hands.OpenStore handles every aspect of your store: logistics, shipping, customer service, and more, while you take a break.

Enjoy guaranteed passive income payments based on your store's current performance, and take a year off to focus on other things. OpenStore's expertise in growing revenue 10× and increasing new orders by 35% is unmatched in the Shopify space.
OpenStore Drive is an excellent alternative to traditional marketing agencies for Shopify stores.