Founders' stories
/ 8 minutes
Best 16 Shopify clothing store examples – women, men & kids

Rudi Eihenbaums
Jul 6, 2023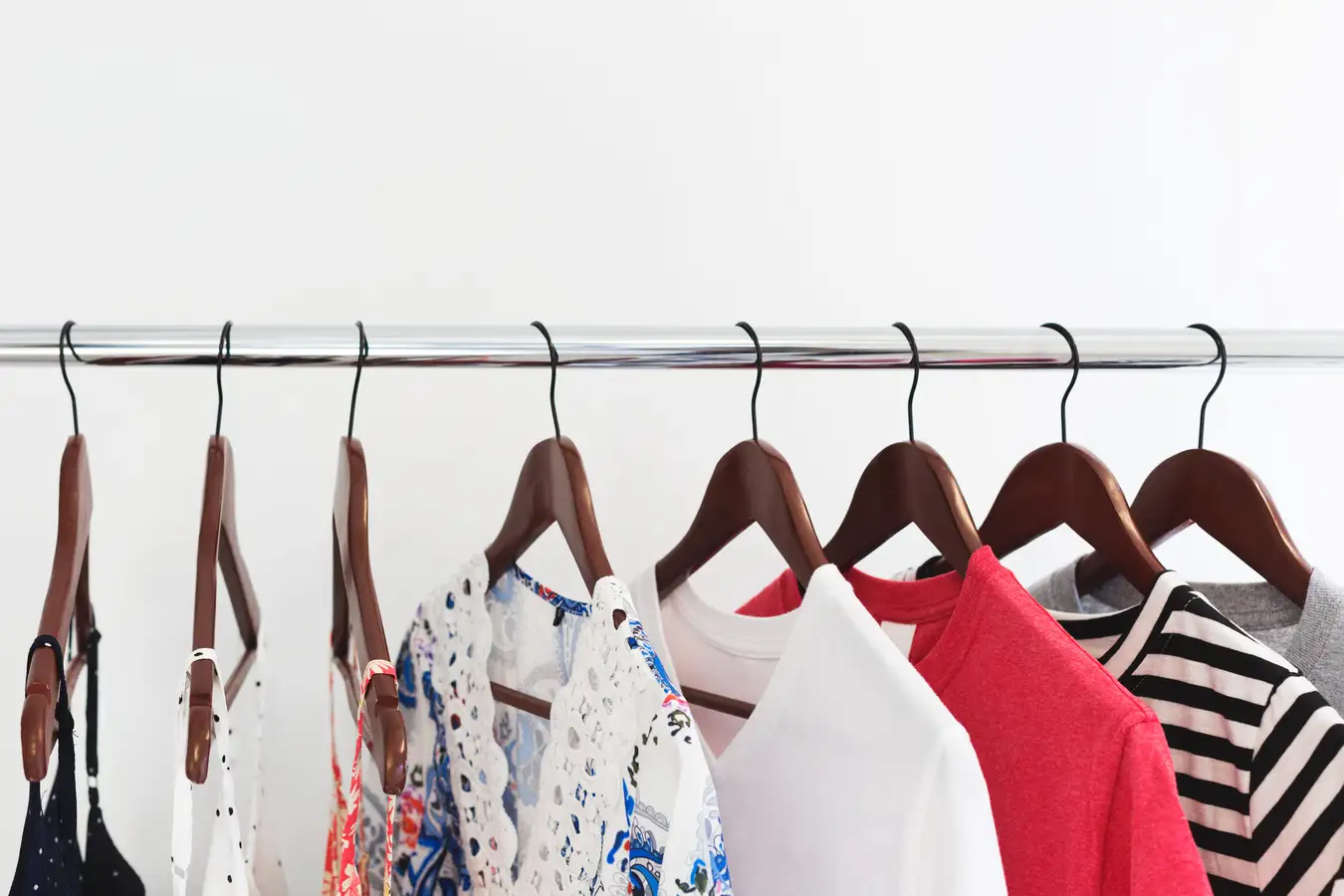 Shopify has revolutionized the e-commerce landscape for clothing brands over the last 7-8 years. They've made it super accessible for businesses to sell apparel online. It has been a crowded marketplace since 2020, but certain brands have managed to really carve out their own niches.
Build a thriving clothing brand in today's market
To get you the latest insights, we spoke to OpenStore's performance marketers Fernando Cortez and Eben Knowlton. With almost 20 years of combined experience in founding and growing e-commerce brands, and selling thousands of products in apparel across various platforms — Fernando and Eben are currently tasked with growing a portfolio of 40+ Shopify stores.
There are three crucial ingredients that the top clothing brands leverage in 2023:
A strong, relatable brand story is key for connecting with customers and standing out in the market.

High-quality look & feel to your web store and products. Consistency in branding across all touch points, including on website visuals, social media, emails, and packaging.

Strong product margins for sustainable business growth — balancing quality with affordability. This involves testing different offers and price points to determine what's most effective for the brand.
Successful brands such as Fabletics, True Classic, Posh Peanut, MeUndies, and the 37 other Shopify stores below have used these and other strategies to set themselves apart.
If you're looking to apply these learnings to your own store, remember to keep it simple with one rule of thumb: True Classic, Fresh Clean Tees, and others started with a narrow product focus (e.g. t-shirts) and gradually expanded their product line over time.
Men's clothing on Shopify: top performing brands in 2023
High-growth Shopify clothing brands for men come in two categories, based on what led to their success.
Direct response marketing & product expansion
Instead of building brand awareness or top-of-the-funnel campaigns, direct response marketing involves prioritizing tactics that drive buyers to conversion, for example, emails with coupon codes, referral discounts, or social media giveaways.
True Classic: Known for their excellent product quality and excellent understanding of direct response marketing, True Classic kickstarted their success with a simple t-shirt range — being frequently listed among the best Shopify t-shirt stores. Over time, they diversified by adding more styles and colors, finally branching out to other clothing items such as activewear, chinos, and underwear. Their strategic bundling of products provides a unique selling proposition.
Fresh Clean Threads: Similar to True Classic, Fresh Clean Threads began with t-shirts and slowly expanded their product range. Formerly known as Fresh Clean Tees, they gained traction by offering variety in their t-shirt styles and colors, and creating bundles for a more comprehensive shopping experience for their customers — enabling cross-selling for healthy profit margins.
The Perfect Jean: As you've noticed the trend, they started with jeans, subsequently adding different styles, shorts (well, jorts), t-shirts, and hoodies to their product line. Strategic branching out to other clothing items for bundling shows how The Perfect Jean has capitalized on their main product's success.
Brunt: This men's workwear brand started with work boots and used the success of different styles — such as waterproofness, safety-capped toes, ratings for electrical hazards or slip/oil resistance — to branch out to other clothing items. They currently also sell shorts, hats, and other hardwearing items, once again leveraging bundling to increase their average order value (AOV).
Product quality & strategic partnerships
Jack Archer: OpenStore's own brand Jack Archer bases its strategy on exceptional product quality and competitive pricing. In line with the buyer persona, one angle that works really well in the marketing mix currently is around looking good and attracting women. Fashion is not only about the wearer, but also how you're perceived.
Ten Thousand: Differentiating oneself in the crowded men's fashion market can be as simple as catering to the need for higher-end training gear, but it doesn't end there. Their unique strategy lies in their partnerships with high performing athletes, which not only helps endorse the product quality, but also helps them develop the product around specific needs, further elevating brand image.
Rhone: Similar to Ten Thousand, Rhone has carved a niche for itself in the men's premium activewear sector. They strategically align themselves with athletes, enhancing the brand's credibility and appeal to those who value recommendations from a trusted expert. Their pricing strategy also involves bundling a pack for sports: a complete look with a polo shirt, rain jacket, shorts, cap, and golf gloves is currently displayed prominently on the homepage.
Kith: Standing out as a high-end streetwear brand, Kith targets a niche audience interested in upscale urban fashion; they've successfully carved out a space in men's clothing on Shopify.
Gymshark: Offering more affordable products than their competitors, Gymshark relies heavily on influencers for marketing. Their strategy also includes discounts and timely offers, as they've clearly understood their target demographic's price sensitivity. They started off with athletic menswear, later expanding to women's activewear.
In menswear, experts remind us that the key to lasting value is to double down on what is working, but also expand out your product line to complement your core product. For example, take a look at how other top men's clothing Shopify stores do this — namely Zanerobe, Goodlife Clothing, Taylor Stitch, Asphalte, Mott & Bow, and Chubbies.
Shopify women's clothing stores
The past year has seen many rapidly expanding women's clothing brands on Shopify, creating a thrilling scene for fashion enthusiasts.
Vouri: OpenStore's performance marketers call out Vouri for its high-quality creative and solid pricing strategy. Vouri's approach leans heavily on customer-centric website design, optimizing every element to streamline the customer's journey. The strength of Vouri lies in its blend of excellent aesthetics and affordability, a balance that appeals to their target audience in the activewear and athletic clothing vertical.
Fabletics: Highly regarded for its strategic use of quizzes in its funnel design, Fabletics really aims to increase user engagement by personalizing the customer experience (something that's really missing in e-commerce nowadays, but watch this space). What's unique in Fabletics' funnel is that it utilizes lifestyle quizzes for leggings, sports bras, swimwear, and other athleisure SKUs. Their approach to offer testing with various bundle deals and discounts to attract different customer segments is also noteworthy.
MeUndies: The success of MeUndies has been primarily driven by excellent merchandising strategies and aggressive discounting. These strategies cater to the core attribute of their audience — a love for great offers. They've been able to gain significant traction by presenting attractive deals, efficiently leveraging discount psychology to stimulate customer purchasing behavior.
JustFab: Among the women's clothing brands on Shopify that have managed to carve out a unique identity, JustFab stands out. JustFab differentiates itself with a robust VIP subscription plan. This initiative significantly enhances their customers' lifetime value (LTV), allowing them to fuel their ad spend and afford higher customer acquisition costs (CAC). The success of JustFab's strategy highlights the importance of fostering customer loyalty and illustrates how an efficient subscription model can drive sustainable growth.
There are many more women's clothing brands that run on Shopify that you can learn and get inspiration from. Be sure to check out: Good American, Motel, Jaded, Negative, Cettire, Adored Vintage, Black Halo, Kerrits, 360 Cashmere, Kookaï, and Ivory Ella.
OpenStore's e-commerce experts indicate that key to their success is largely down to:
developing better-than-average products (or at least with a high perceived value),

pursuing celebrity or (micro-)influencer endorsements,

and experimenting with pricing strategies.
Top 11 children's clothing brands on Shopify
Huxbaby: With its focus on bright, kid-friendly colors, Huxbaby has positioned itself as a fun and playful brand in the children's fashion market with organic and sustainable clothing. It differentiates itself through discounts and high-quality SKUs, delivered directly to customers' doors, making it a strong competitor for retail.
Stride Rite: Stride Rite has successfully carved a niche in the kids' fashion vertical by offering quality shoes with playful and traditional designs. Its focus on usability and comfort, combined with a lively social media presence, has gained it substantial market share.
Mini Ruby: Standing out through its meticulously curated clothing lines, Mini Ruby has a high focus on aesthetics. The Shopify store presents a distinct balance of style, comfort, and durability — appealing to both parents and kids alike.
Children's fashion is a growing segment in e-commerce, taking over from retail. Other brands on the list include Little Sleepies, Spearmint Love, Custom Buffalo Chic, Posh Peanut, Fashion Nova Kids, Cubcoats, Kidizen, and Mon Petit Shoes.
If your ad budget allows, the first step to success is to engage broad targeting to find where low-priced impressions can be had (CPM). Then let your brand's visual/creative do the rest on Facebook, Instagram, YouTube, TikTok, or wherever else you choose to advertise.
How these brands scaled their e-commerce clothing businesses
When scaling an e-commerce clothing business, OpenStore's experts Eben Knowlton and Fernando Cortez share key strategies that have helped multiple Shopify brands thrive:
Powerful branding: Menswear brand Jack Archer achieves this through competitive pricing but excellent quality — so it looks and feels high-quality.

Use hooks in your ads: Draw customers in with thumb-stopping creative.

Custom landing pages for high-value products: If you sell products that cost more than $300 USD, consider trying custom landing pages or video sales letters to increase conversions.

Retain, retain, retain: Consider subscription plans or loyalty programs. 

Constant testing: Every customer has a different price threshold. Only through consistent testing can you find what offers, price points, and respective product features work best. 
The current trend is around endorsements from celebrities and experts. This can significantly boost your clothing store's growth and customer trust. 
Don't overlook the value of getting an expert to review your product. For example, if you stand by the technical outdoor clothing that you produce, then aiming high by targeting expert reviewers on YouTube (for example) as part of your outreach can be a great way to validate and compare your product to competitors. 
Another way is to start off with micro-influencers following the playbook of Shopify store owner Manny Estrada, founder of apparel brand Wearva.
Resources to grow your e-commerce clothing store
Implement expert-backed strategies to take your store to the next level in 2023–2024:
In case you need a more hands-off approach to growing your store, consider OpenStore's e-commerce management service for 1 year. Let our team of experts manage your Shopify store while you sit back and watch your business grow and receive guaranteed passive income payments.
With a portfolio of 40+ successful Shopify stores, OpenStore's Miami-based team — led by a lineup of successful entrepreneurs — could redefine your business' growth trajectory.