Logistics & ops
/ 5 min read
Top 5 DTC apps for Shopify merchants in 2023

Adrian Alfieri
Sep 12, 2023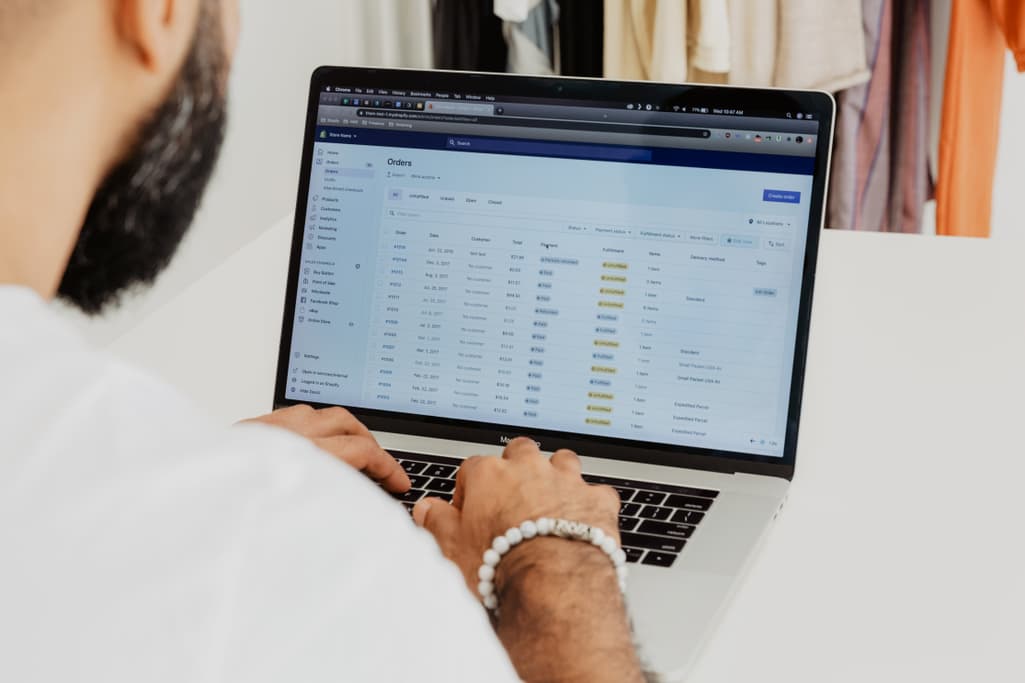 At OpenStore, we've learned quite a bit about optimizing and refining the absorption process across our portfolio of acquired brands.
Today, we'll dive into a handful of distilled tactics by analyzing the ideal e-commerce tech stack that every Shopify store owner should be using. 
OpenStore takes on all operating aspects of an acquired brand—from paid marketing and storefronts to supply chains and support—everything the merchant owned pre-exit. 
For each of these components, we've developed core workflows and toolkits to simplify and expedite transitions while giving our ops teams everything they need to scale the business. Working backward from the question of "What do I need to run my business?", we discuss: 
Our internal playbook of growth tactics for Shopify merchants

Five key enablement apps that blend performance and utility

How to build a stable data foundation for ongoing growth
The OpenStore playbook
After a merchant has accepted an offer from OpenStore, we kick off with a modified version of Maslow's hierarchy of needs to ensure the necessary foundation is in place for successfully acquiring, absorbing, and scaling the brand in question. 
The first two blocks of this refined hierarchy are analytics tracking and Shopify themes. 
1. Analytics tracking
From day one, your data and tracking systems need to be rock solid. 
After all, if our merchants spend tens of thousands of dollars per month across varied marketing channels, we need to rest assured that that spend is being attributed properly. 
For instance, we aim to easily and accurately track consumer behaviors and reactions to updates on our site navigation experiences. To answer these questions, we leverage tracking and underlying web analytics flows. Elevar is our best bet at OpenStore for: 
Setting up tracking properly throughout our storefronts

Connecting tracking as a foundational layer for all of our marketing channels
2. Shopify themes
A top-tier, mobile-optimized Shopify theme will enhance the user experience of any shopper who comes to the site. Great themes demonstrate: 
The ability to navigate effectively

Availability of important brand information

Support capabilities for the latest e-commerce web features
Store owners want to ensure they're running on the latest Shopify stack for two reasons: 
New theme management allows for increased navigation and layout functionality

Shopify 2.0 supports custom metadata—a significant improvement from the 1.0
From the OpenStore vantage point, these aspects of flexible data and theme control are critical to your foundation. On top of that, you'll be able to plug and play various user-facing apps. 
Theme plug-ins enable additional capabilities like ratings and reviews, varied payment methods, diverse content format support, or promotional badges. 
Our Top 5 apps for Shopify merchants
Now, let's dive right into our go-to apps that we consider absolutely essential for running and growing a digital e-commerce business in 2023.
1. Gorgias for customer support
Quite simply, happy customers become repeat customers and loyal brand advocates. By extension, a strong customer support function becomes vital to brand health.
Using a brick-and-mortar analogy, you want anchor apps in your enablement stack in the same way a shopping mall runs on anchor stores. You can think of it in any number of ways but, for customer support, that anchor is Gorgias. 
This app is a core part of successfully servicing all of our users' questions and support needs, tapping into emails and SMS, ratings and reviews, data analytics, and more. 
2. Klaviyo for email and SMS marketing
In e-commerce marketing, you've got paid channels—and then owned marketing channels. Think email and SMS. Here, we apply Klaviyo for user communication and relationship management. By bundling both email and SMS under one automated tool, we're able to: 
Automate communications based on customer activity and segments 

Attribute sales from SMS vs. email far more effectively

Save on capital and operational labor costs
Klaviyo can also connect with additional tools across on-site functions and user support—all with little-to-no lift on the Shopify integration front. 
3. Okendo for ratings and reviews
Ratings and reviews are (naturally) a crucial feedback cycle from end to end—from product dev to post-purchase customer support. 
Not only do reviews establish trust and social proof, but you'll also want to increase them for SEO purposes. After all, the more content there is on the page, the more Google can siphon. It's also a method for giving back to your customers.
Imagine incentivizing them with perks to provide or share reviews—yet another way to build your brand while boosting buyers. 
On the flip side, a two-star review could immediately trigger a response from support teams to intervene, support a customer who's had a bad experience, and resolve it. We recommend connecting Gorgias and Okendo to implement these high-value use cases. 
4. Loop for returns
If a customer decides to exchange or straight-up return a product, OpenStore recommends leveraging software rather than relying on customer support flows. 
In response, Loop highlights both of these functions—encouraging users to exchange before refunding. If the exchange pitch succeeds, you can even upsell the buyer. In other words: This tool is geared toward saving the sale and saving the user relationship. 
As such, Loop not only automatically completes the customer's request cycle, it reduces inquiries and the need for manual support team involvement. 
5. Elevar for foundational data tracking
As mentioned, we at OpenStore consider Elevar a core component for foundational tracking. It's our starting point for all data setup and data-related decision-making. 
Outside of producing clean data, the platform accounts for privacy concerns and updates to cookies and iOS that have majorly impacted marketers' ability to measure and attribute. 
Through Elevar, teams can connect their storefronts to Meta, Google, and all the traditional paid media giants in a way that's reliant on servers—not web or mobile browsers. As a result, you gain a  smarter data layer for attributing user activity with greater confidence. 
Build a stable foundation for hypergrowth
The five apps we've covered are what we consider must-haves for your core infrastructure layer. On top of this, countless founders are always testing new growth tools. We strongly encourage this kind of consistent experimentation. 
At the same time, we emphasize the need for a secure foundation for your business to start from a strong place and lessen the impact of any potential implementations gone wrong. 
These enablement layers not only integrate well, but they also form the foundation on top of which you can layer on additional functionality and complementary apps for your storefront.