Comprehensive Shopify automation: services, strategies & apps

Rudi Eihenbaums
Aug 28, 2023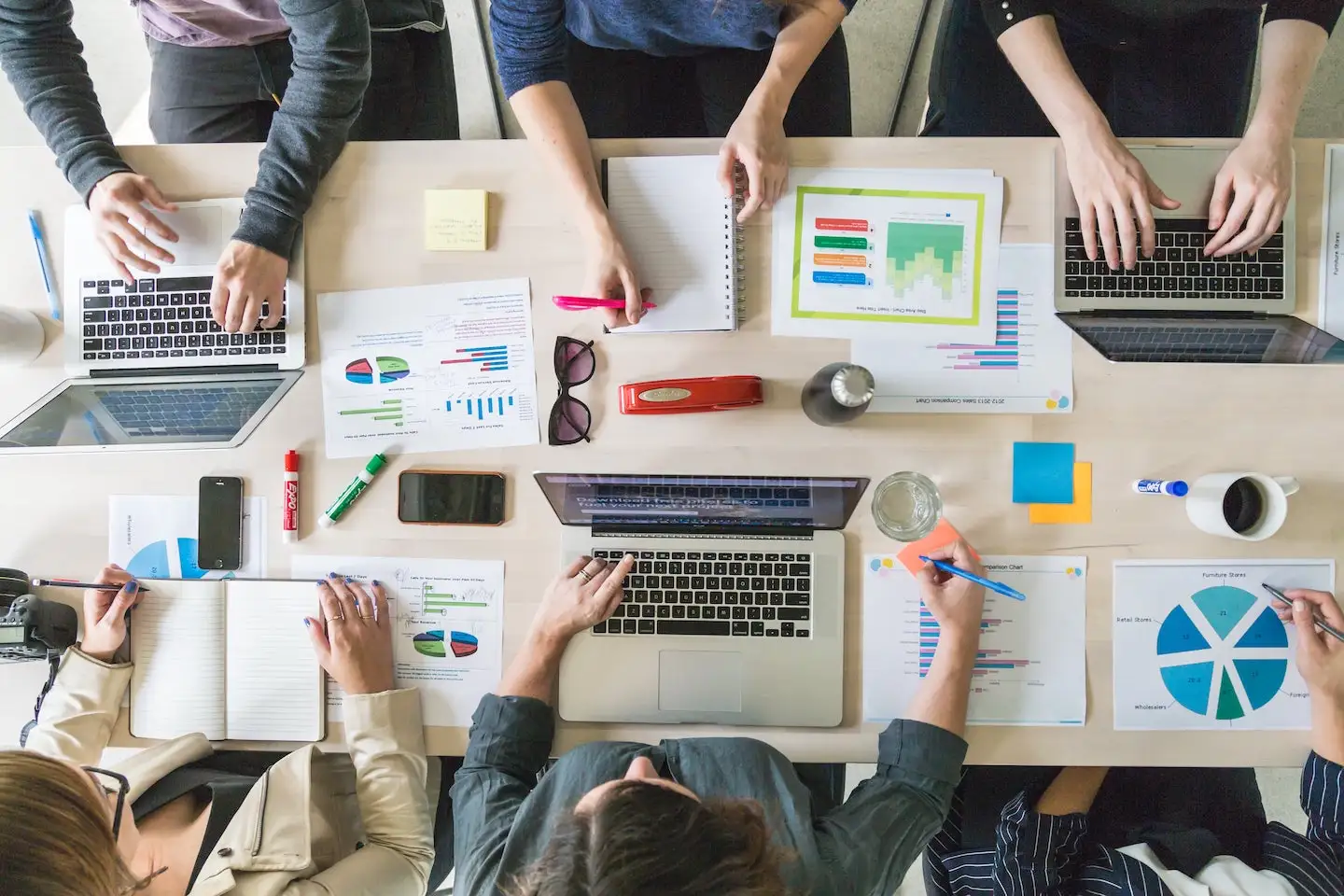 Looking for Shopify automation without the day-to-day grind? With so many apps available, how can you choose the right mix of automation? Are there Shopify automation agencies that can take on the job?
To get you the best advice, we spoke to Dov Quint, an e-commerce entrepreneur, and Carlos Galdamez, a supply chain expert. Both currently manage around 50 Shopify stores at OpenStore, automating different aspects of the day-to-day management using a variety of tools and services.
We explore how you can automate Shopify via:
What is Shopify automation?
Shopify automation refers to a broad range of services, tools, and apps used to automate specific tasks or processes for your e-commerce business.
The main goals of automating a Shopify store are to reduce manual effort, increase your business' operational efficiency, decrease costs, increase your ability to scale, and/or improve the customer experience.
Automation can be leveraged for every part of your e-commerce business, including:
Order processing: confirmation emails, updating inventory, and forwarding orders to suppliers or fulfillment centers.

Customer notifications via email or SMS: order statuses, abandoned carts, or product restocks. This was the original form of marketing automation. Popular tools like Klaviyo can automate your email marketing campaigns. This software automatically segments and tags customers (or their orders) based on their behavior on your Shopify store, cart, social media platforms, and other websites, allowing you to send targeted promotions. More on this later.

Inventory management: automatically update product listings, prices, or inventory levels based on certain triggers. For example, product prices can be set to adjust automatically based on inventory levels or competitors' prices.

Customer experience and support: chatbots that interactively answer frequently asked questions or guide customers through common issues 24/7. You can also automate loyalty point accrual and redemption processes for customers. Or send automated requests for product reviews or feedback in a critical moment of your sales funnel or customer's journey.
How to automate your Shopify store
How involved should you be? It depends. Experts disagree with the colloquial term about what true automation is.
In the broadest sense, expect the following process:
Set up and integrate the automation tools or apps with your Shopify store. This might require some technical knowledge or assistance from an agency or freelance Shopify expert. Templated solutions can help you reduce human error, saving you time and money.

Define the rules, or triggers, for each automation. It's important to reach the right customer, at the right time — avoid disrupting their experience. Automation should complement, not replace, genuine customer interactions.

Regular monitoring, updates, or reconfiguration to ensure automations are functioning correctly. You'll need to review the effectiveness of your automations. Are abandoned cart emails converting? Is the chatbot effectively addressing customer queries?
Here are your options to automate Shopify:
1. Marketing automation only
We won't delve into details here. That's why we have this expert-led guide on marketing automation.
Marketing automation cannot entirely replace human judgment and creativity, but it can, in short:
Segment your customer lists and pull data from customer relationship management (CRM) platforms like HubSpot to improve the targeting of your marketing and advertising activities.

Automate workflows based on triggers like cart abandonment.
Your involvement will depend on the tools you use and the complexity of your marketing mix.
Marketing automation apps that pair well with Shopify include:
Be sure to review analytics and reports on customer behavior, as well as your campaigns' success. Iterate based on your learnings to maximize your customer acquisition automation efforts.
2. Out of the box Shopify automation apps
There's a good amount of automation baked into Shopify's own apps and features.
Shopify's automation offering is broader than just marketing automation. Shopify's apps can combine your marketing automation, like sales and promotions via Launchpad, with operational tasks, like inventory management, fraud detection, and checkout customization.
With Shopify, you're getting both operational and marketing automation in one ecosystem, whereas with Klaviyo, for example, the focus is more on email marketing. That said, marketing automation is still a good starting point for many stores.
A free app available on all Shopify plans, Shopify Flow lets you build custom, automated workflows that interact with other Shopify apps, all without ever needing to write any code. Manual tasks like reordering and restocking can be turned into automated workflows with Shopify Flow.
Pre-built templates allow you to set up automation in a few clicks, requiring no programming skills. Some of them are set-and-forget, but be sure to still monitor.
Shopify Flow workflows that Carlos has been using across 50 Shopify Plus stores for automating customer support and fraud prevention include:
Tagging repeat customers and high spenders.

Flagging orders above a certain amount to review against fraud.

Automatically canceling orders that are flagged as high risk.

Tagging orders based on certain criteria.

Tagging customers that are repeat offenders when it comes to frequent refund requests or returns.

Automatically capturing payments based on a criteria.
Automation has helped reduce manual monitoring and, ultimately, fraud.
Launchpad (Shopify Plus only)
Automate flash sales, product launches, and your marketing campaigns, while updating your inventory with Shopify's Launchpad app.
For example, when setting up a sale, Launchpad gives you granular control, as well as the ability to make theme-level changes sitewide. Then, once the sale is over, it's easy to revert them.
While they will be replaced by Shopify Functions in a year, Shopify Scripts have been irreplaceable for automating OpenStore's 50 Shopify Plus stores. Dov explains:
"Scripts have played a big part in how we manage our stores', especially in customizing checkout, where small improvements can lead to an increase in conversions and profit."
With dozens of ready-made templates in Shopify's help center, Scripts can enable automations around:
Customizing checkout, such as with 'free gift with purchase' criteria.

Offering tiered discounts by spend and quantity.

Offering bundle discounts.

Providing product discounts based on customer tags (from Shopify Flow automations) or newsletter signups.

Product quantity or discount codes based on set limits.

Controlling what shipping rates are shown based on address.

Hiding payment gateways for specific customers, products, countries, and spend.
Dov leaves us with a key takeaway:
"Modifying code using scripts is powerful, but unless you really know what you are doing, I recommend hiring a freelancer to help out. In the long run, it's the right investment versus the risk of creating an issue in an important place like checkout."
Furthermore, Launchpad and checkout customization with Shopify Scripts are only available for Shopify Plus subscribers. If you don't want to pay over $2,000 USD per month to upgrade to Shopify Plus and are looking to get your time back, consider OpenStore Drive, a fully automated solution.
3. Third-party Shopify automation apps & tools
Outside of household names like Zapier, there are a number of other apps for automating your Shopify business.
To enable its cross-selling and upselling efforts, Rebuy uses an artificial intelligence (AI) recommendation engine to give product recommendations to your customers. Dov dives in:
"Rebuy creates personalized shopping experiences using each brand's historical shopping data like shopping patterns, browsing behavior, and purchase history."
What does it take to get set up? No coding or technical expertise is required. Rebuy has allowed OpenStore to unlock AI-based product recommendations out of the box. 
Dov says it's a great return on investment (ROI):
"The costs are nominal for us. Rebuy helps boost average order value, drive conversion rate, and lift lifetime value.
It powers the widgets at key decision points — bundling on our product landing pages, cross-selling on our carts, upselling post-purchase, and so on."
Plans start at $99 USD per month. A somewhat similar app to consider, Bold Upsell, starts at $9.99.
As far as Shopify automation tools go, Zapier is among the most popular.
Allowing Shopify to connect with over 5,000 other apps like Google Sheets, Facebook, and Slack, Zapier can automate tasks across all areas of running your store. Create automations from scratch or use existing templates without coding and just, for example, if-then logic.
Example workflows:
Track new orders in a spreadsheet.

Add customers to your ads platform.

Schedule store automations to run at specific times, for example, send customer satisfaction surveys after a certain number of days have passed following an order.
Carlos is impressed with Zapier's abilities for customer support:
"Zapier unlocks the power of interactive AI to resolve customer concerns and questions without needing an agent."
‍
Zapier can integrate with tools or apps that handle many functions around customer support, logistics, order processing, inventory management, and marketing, thereby automating these processes.
Zapier for Shopify starts at $29.99 USD per month.
Designed to automate the order fulfillment process, Auto Fulfill can perform a host of functions:
Sending order data to suppliers and tracking money owed.

Printing packing slips, fulfillment reports, and live chat support.

Fulfilling only authorized, paid, and low-risk orders.

Managing dropshipping suppliers.

Fulfilling orders based on product location.
Carlos explains that the perfect use case for Auto Fulfill is if you struggle with sending orders manually to a bootstrapped vendor or fulfillment partner:
"Set up a portal for your partner to export orders and self-manage all the way up to fulfillment. This is less so an automation, but a great way to save time and money on manual processes."
‍
Plans start at $20 USD per month, and Dov continues about the ROI:
"You can build a hands-off process for yourself, and a better-streamed process for your vendor, saving you hours and thousands on contractors."
An automation tool built specifically for Shopify stores, Alloy allows you to integrate automated workflows across hundreds of apps with webhooks and APIs.
With features similar to Shopify Flow, Alloy for Shopify is priced at $599 USD per month. This pricing made sense when Shopify Flow, which is now free for all paid Shopify plans, was only available to Shopify Plus customers.
Example workflows:
Requesting reviews after a product is delivered.

Sending confirmation emails post-purchase.

Pausing advertising or notifying customers when inventory is low.

Notifying you of fraud or automatic cancellations for high-risk orders.

Upselling with complementary product suggestions or sending SMS offers.
The platform is designed to save time by allowing you to build workflows without writing any code.
Alloy offers a comprehensive solution that integrates with many leading Shopify apps, offering a more unified approach to automation compared to singular marketing automation tools like Klaviyo.
Focused on bulk data management, Matrixify lets you export absolutely all of your store data. This is useful for migrating stores or backing them up, including the export or import of orders and products. It can save you hours of manual work.
Carlos has used Matrixify to automate a lot of tasks when managing Shopify stores:
Creating multiple products from scratch.

Editing several existing products at once.

Exporting every single part of a store.

Scheduling updates, such as setting a product to active at a certain time, or setting inventory on a schedule.

Updating several products/variants at once (think uploading photos on 20 products at once, updating a barcodes, adding metadata, updating titles, descriptions) from a csv/excel import

Copying store data to other stores, backing up a store, or migrating to Shopify.
With a free version, and plans starting at $20 USD per month, Carlos is most impressed with Matrixify's features:
"Matrixify unlocks the power to manage almost every aspect of your Shopify Store with data driven approaches — orders, products. Update a thousand products at once from information that you already have on file, instead of clicking manually in Shopify's admin panel."
Specializing in proactive customer experience (CX) management, Wonderment is a Shopify automation app for post-purchase processes, particularly around managing shipments, proactively notifying customers with shipping updates.
The tool can complement automating your marketing and upsell efforts, as it integrates with Klaviyo, as well as Shopify Flow.
Managing around 50 Shopify storefronts, Dov explains how Wonderment has been a relief to his team and a boost to business, delighting customers. Through using Wonderment, Dov has observed the following:
It drives traffic back to the store (instead of to shipping carriers' websites).

Increases revenue and repeat business.

Reduces customer service inquiries (fewer 'where is my order' tickets).

Increases customer engagement and pre-arrival excitement.

Improves customer retention and brand affinity.
Plans start at $99 USD per month, but Dov adds:
"I factor in the many hours saved for our internal CX team, who would otherwise be responding to tickets. And more revenue delivered from the branded tracking pages, as well as retention over time."
Alternatively, Tracktor offers similar features, has a free option, with plans starting at $9.99 USD, and AfterShip is also comparable.
4. Shopify automation agencies
OpenStore was founded in 2021. We launched a comprehensive Shopify automation service in 2023. Through OpenStore Drive, we'll run your Shopify store for 12 months, while you receive guaranteed passive income.
"Without the 24/7 grind, we'll give you a guaranteed year's cash flow — in exchange for us running your business," explains OpenStore's CEO, Keith Rabois.
The program increases store efficiency in areas like customer acquisition, customer support, shipping, and fulfillment.
What's included? Absolutely everything that is needed to run your store:
Advertising campaigns, referral marketing, and influencer partnerships.

Building and nurturing a list for both email and SMS marketing.

Stock management and a cross-selling strategy for margin improvement.

Order processing, shipping, packaging, and automating reverse logistics.

Demand forecasting, price updates, and catalog management.

Customer relationship management, and upsell opportunities.

Improving product listing pages with images and videos.

In-house customer support.

Updating plugins, debugging code, and ensuring smooth API integrations.

Performance tracking and quarterly reporting.
For this all-encompassing automation service, a 10% management fee is deducted from your monthly payment. Ian Schechter, a Shopify store founder on the OpenStore Drive program, shares his experience:
"OpenStore takes no equity, guarantees me payments, runs my business, and runs it well –– that's a no-brainer."
Compared to other automation services, OpenStore Drive is comprehensive, reliable, and 100% guarantees a (predetermined) payment. With an experienced team at the helm, OpenStore's team of e-commerce experts currently manages 50 Shopify stores.
OpenStore Drive is a good fit for store owners looking to increase the value of their asset, without getting caught in daily operational challenges, explains Ian Schechter:
"I've started to think about the store as a piece of digital real estate; I check in once or twice a month the way I would keep tabs on an investment property, but as long as the checks keep coming, I'm good."
Think of OpenStore Drive as a Shopify automation agency tasked with running and improving your business.
FAQs & resources