How to create upsells on Shopify: 19 strategies & apps for your store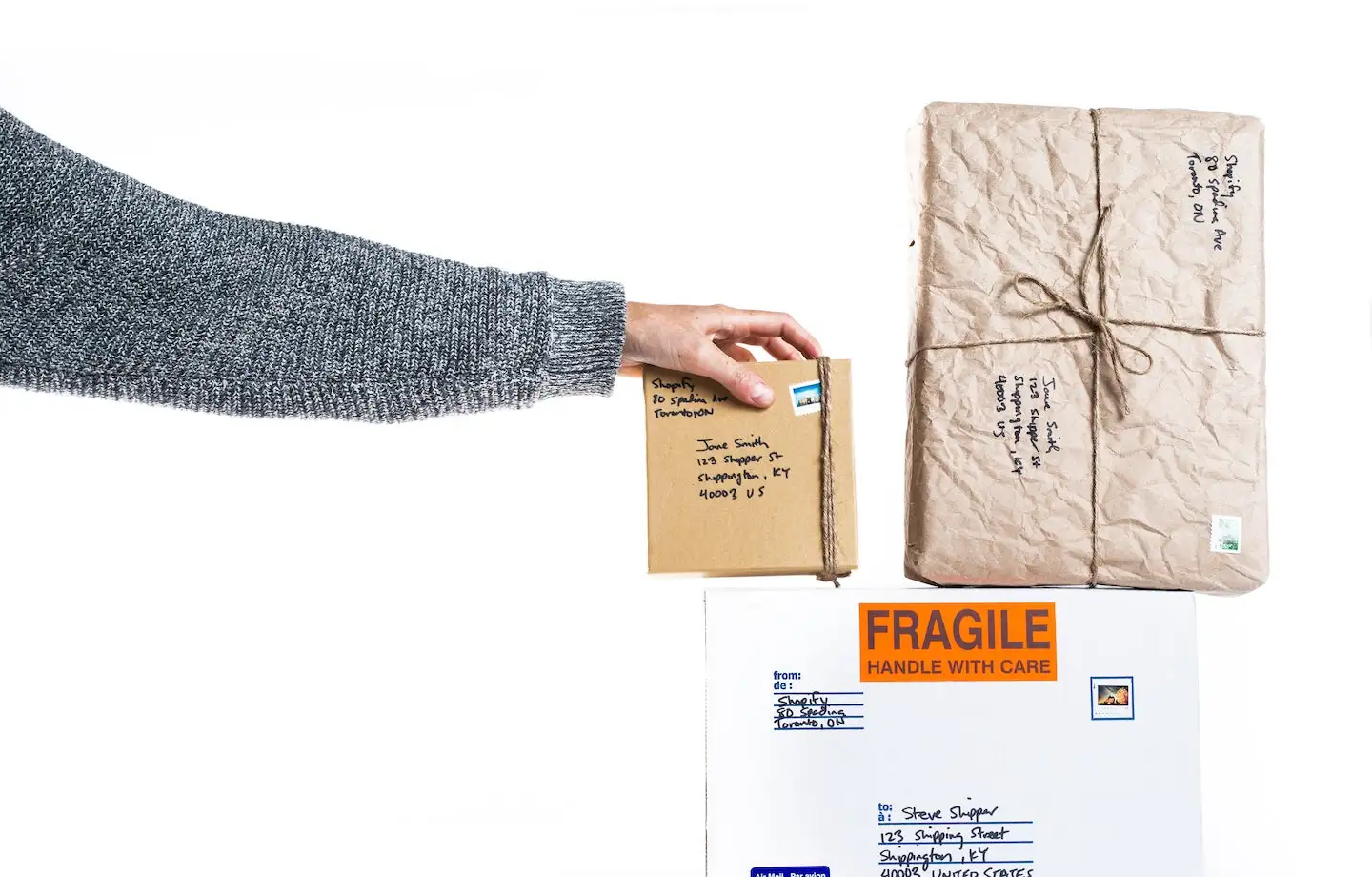 More than just a sales tactic, upselling is a strategy to enhance customer experience and your Shopify store's revenue.
Let's face it. Your store's customer acquisition cost (CAC) might be high. Promoting your Shopify store can be expensive and time-consuming. Unless you follow sound strategies, Facebook and Instagram advertising requires you to keep spending, and search engine optimization (SEO) requires investing time.
Customer retention is far cheaper than customer acquisition, according to ourexperience managing 50 Shopify stores.

Upselling can be particularly effective when aimed at returning customers. They'll typically spend more than first-time shoppers, bolstering your customer lifetime value (LTV).
What is upselling in Shopify? 
Upselling is the process of encouraging customers to purchase a complementary add-on item, a product bundle, or a more expensive (and better) product than what they initially showed interest in.
It can improve your Shopify business' bottom line and your customers' experiences.
Benefits
Deliver a superior shopping experience by being an expert to your customers. introducie them to products and solutions that they might have missed or not known about.

Increase trust and make customers feel understood by showing that your brand anticipates their needs and offers relevant products or deals. Suggesting products that genuinely enhance a customer's  experience can build trust in your Shopify brand.

Amplify conversion rates by strategically positioning your upsell offers at specific points of your customer's shopping journey. Heighten their purchase intent with offers.

Increase your Shopify store's average order value (AOV) by motivating customers to put additional or pricier items in their cart and increase revenue. 
Accelerate business growth by concentrating your time on retention instead of acquisition,especially if you're low on time or find Shopify marketing difficult.
Make sure that customers find value in the product you're upselling. Make them feel like they're getting more value for their money.
How to upsell on Shopify
First, understand your Shopify store's upsell funnel. The funnel is your customer's journey, from the moment they show interest in a product from your brand to when they hit "Place Order.". At each stage of this journey, different upselling techniques can be applied to maximize opportunities and revenue. 
Strategy
Align your Shopify upsell strategy to your target demographic, products, and brand values:
Understand your audience. Know the buying patterns, preferences, and pain points of your customers. This allows for targeted upselling. Where are the most intuitive opportunities to introduce upsells? Which products are already often bought together? Which items do customers usually upgrade to? If you have data already, take a look at where in the customer journey do they usually upgrade? Test different upsell strategies and see what works best for your audience.
Segment your products. Which products can be bundled together? Which products are could be considered upgrades? What benefits or added value do they offer?

Keep it relevant. Ensure that the upsell is directly related to the product the customer is interested in or purchasing.

Limit choices. Too many upselling options can be overwhelming. Keep it simple and focused. OpenStore's advertising and communications experts, Nate Warden and Jack Randall, elaborate: "ensure you're reaching the right customer at the right time with the right message."
Here are 19 tactics to upsell strategically on Shopify.
Best post-purchase upsells in Shopify 
When customers are already in a buying mindset — either about to purchase or just did — it's the perfect time to introduce additional, relevant offers.
Suggest complementary products to a recent purchase with email or SMS marketing automation.

Showcase new arrivals, or exclusive promotions for existing customers.

Combine these with time-limited offers. For example, inform customers they have 30 minutes to add a product to the order to get it with free shipping or as part of the same delivery.

Use long-term purchasing data or browsing patterns to offer timely, personalized product recommendations.

Introduce customer loyalty programs to reward frequent shoppers with exclusive deals. Specify the points or benefits they would get from their most recent purchase.
Upsell with bundles on Shopify
Bundle products that are frequently purchased together or have complementary value or style. For instance, if someone is buying a pair of shorts, offering them a discounted bundle that includes pants or underwear with the same value proposition as the shorts can increase AOV.Bundling can effectively increase your return on ad spend if you run campaigns. Leverage 'buy more, save more' messaging on your product landing pages.
How to add a warranty upsell
This strategy is particularly effective for Shopify stores that sell electronics, gadgets, or expensive products. Adding an upsell on an extended warranty or premium support package can help increase AOV.

Offer a protection plan before or after customers finalize their purchase. For example, after their purchase, incentivize them with a time-limited offer, giving them a few days to purchase the additional protection plan that starts when they receive the item. Depending on a product, a good offer at this stage can also help to minimize returns, giving the shopper peace of mind about their purchase.
Upsell on the product page
Display higher-end alternatives on individual product pages of your Shopify store. It can be a premium version of the product they're viewing, or a more expensive alternative.

Show discounts for purchasing larger quantities of the same product.

Offer a bundle that provides additional value to the product alone.

Upsell with accessory add-on products that enhance the primary product's functionality or experience using 'frequently bought together' or 'you might also like' copy.

Consider building out a dynamic and automated recommendation system that tracks a customer's activity. This feature can be especially useful if your store has a lot of  products.
One-click upselling
Minimize friction during the upselling process by allowing customers to add aproduct to their order with one click, without needing to go through the entire checkout process again or navigating away from the current page on your Shopify store.

Deploy pop-ups that showcase complementary products or special offers right before checkout.
How to upsell for free on Shopify
Some strategies don't require additional costs, paid apps, complex tools, or giving out discounts.
Highlight top-rated products and showcase customer reviews to persuade customers to consider higher-priced items.

Indicate limited stock or emphasize limited-time offers like Black Friday or Cyber Monday deals to create a sense of urgency, prompting quicker purchase decisions.

Offer digital or service-based upsells that don't erode your profit margins. For example, free shipping on orders over a certain amount can increase AOV

Showcasing the value of premium products through content marketing, videos, or webinars, can encourage customers to upgrade without overt sales.
Best Shopify apps for upselling
There are numerous apps available for Shopify merchants that allow you to implement effective upselling strategies.
Some apps offer hyper-personalized product recommendations by analyzing a customer's activity and behavior. This strategy often yields better conversion rates as the suggestions are closely aligned with the customer's preferences.

Other apps include comprehensive analytics to track performance.
Among the best upsell apps for Shopify, SellUp allows merchants to set conditions for when upsell offers should appear.
Candy Rack is used by thousands of merchants, facilitating upselling in the thousands of dollars per Shopify store. 
Boasting SEO benefits, the Rapid AI Search Bar can suggest products to customers through the search bar, leading them to potential upsells.
OpenStore can help you upsell
OpenStore is an invaluable partner when it comes to upselling. 
OpenStore Drive takes care of your store for an entire year while you collect passive income. OpenStore's experts handle everything, from upselling strategies, marketing campaigns, shipping, and logistics, while you sit back.
With experience managing 50 Shopify stores across various niches, OpenStore's expertise in growing revenue 10× and increasing new orders by 35% is unmatched in the Shopify space.
OpenStore's team has the experience to build effective bundles and upsell strategies that resonate with customers across different verticals.
OpenStore Drive merchants receive guaranteed passive income payments based on their store's past performance until now.