Introducing OpenStore Boost: a new offering for smaller Shopify stores

OpenStore Staff
Aug 16, 2023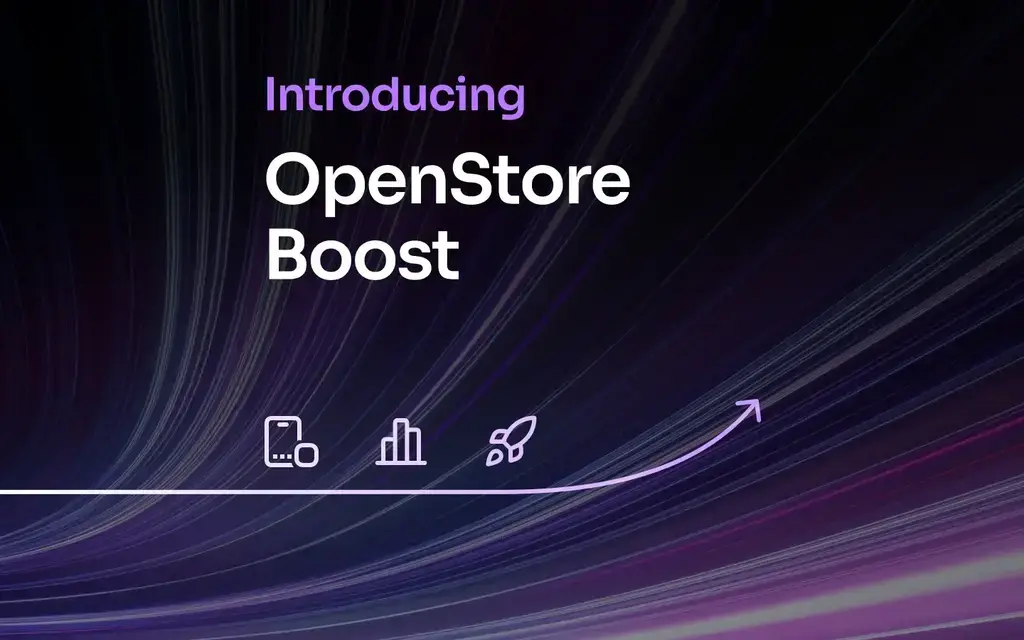 Since we founded OpenStore two years ago, we've had the opportunity to work with e-commerce entrepreneurs all over the country who are building beloved brands on Shopify. Our existing offerings, Acquisition and OpenStore Drive, give entrepreneurs liquidity or passive income opportunities, freeing them up to pursue new ventures or enjoy a well-deserved break.
Thanks to the interest in these offerings, we now operate more Shopify brands than anyone in the world, and more than 1.7 million people have purchased products from our portfolio. That portfolio is now 50-brands strong and supported by e-commerce leaders from places like Amazon, Wayfair, and Walmart, who have built and scaled key functions across marketing, customer support, supply chain, and more.
Despite our progress, we're acutely aware that entrepreneurship in the e-commerce space comes with its fair share of challenges, especially when it comes to financial success relative to the effort expended. In fact, we estimate that 85% of Shopify businesses make less than $50,000 in revenue.
That's why we built our latest offering, OpenStore Boost, designed to give small and promising Shopify businesses access to the same tools we use to grow our brands. 
If you have a Shopify business making between $50,000 and $500,000, you can apply now for OpenStore Boost. Here's what accepted applicants can expect:
A custom iOS app
If you're accepted and meet our qualifications, you can receive a free, custom iOS app for your Shopify store, which can increase growth and customer loyalty. Having developed 27 mobile apps for brands in our portfolio, we've found that they can meaningfully increase order value, repeat purchases, and brand affinity. Apps also unlock a free marketing channel, push notifications, to keep customers updated on promotions, new products, and more. Take the Jack Archer app as an example, which drove 19% more repeat purchases than the website over a one-month period.
New ad creatives & more
You'll also have the opportunity to join our 10-week fall cohort, during which our experts will develop ad creatives for you, assess your marketing strategy, and run tests to optimize your ad spend. You'll also receive an insights report identifying growth opportunities.
Afterward, if we feel we can grow your business further, we may extend an offer to buy your business or an OpenStore Drive proposal to run your business for you. 
You can now apply for OpenStore Boost until September 17 at 11:59pm ET. Our team will review all applications and notify accepted businesses two weeks later.