Shopify Exchange marketplace alternatives: pros & cons

Rudi Eihenbaums
May 25, 2023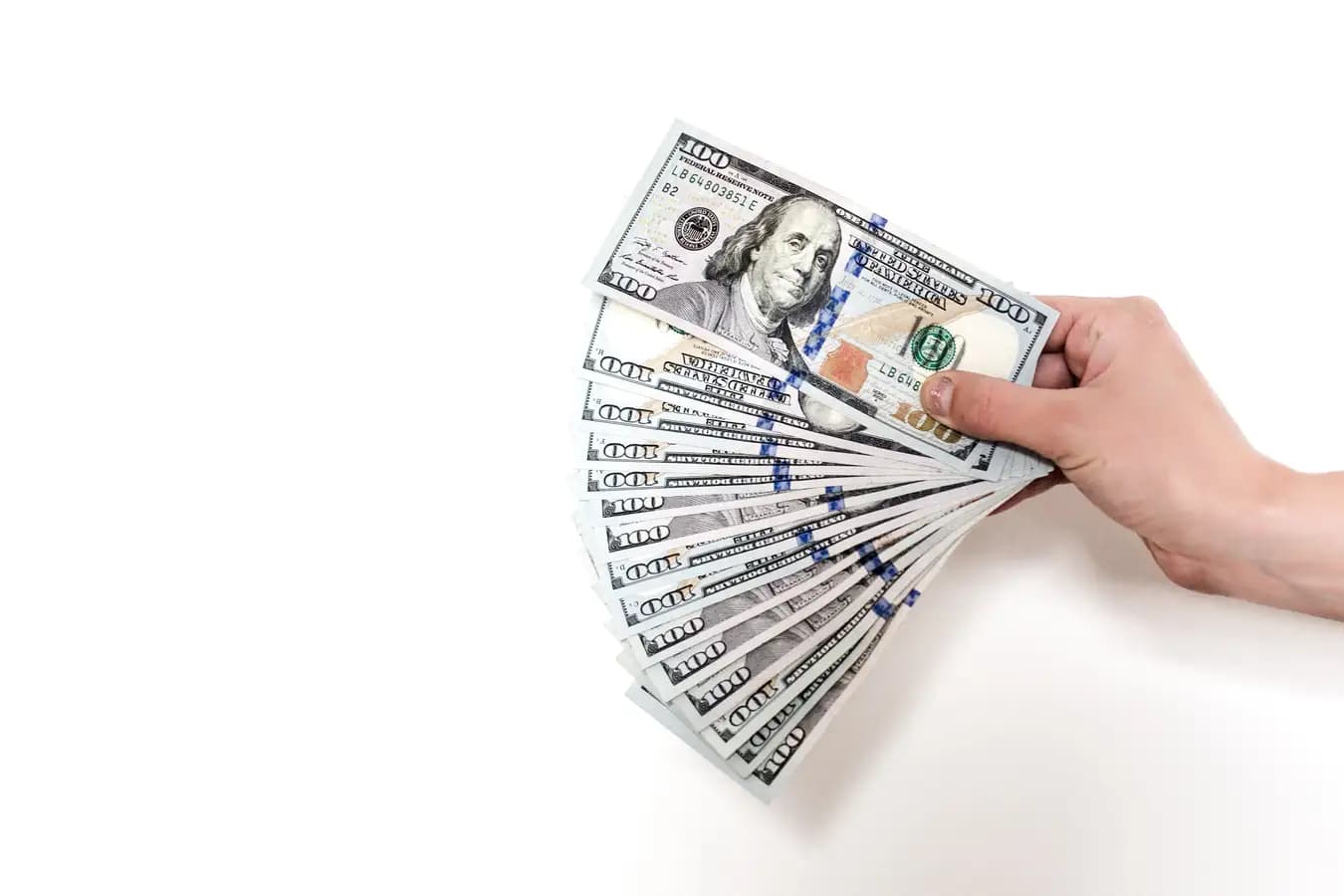 With the Shopify Exchange marketplace no longer in existence — discontinued in November 2022 — you might find yourself at a crossroads, not quite sure what the best alternative is. Thankfully, there are plenty of other options to help you list and sell your Shopify store.
(This article is primarily aimed at sellers, but if you're looking to buy a Shopify business, see our advice about alternative Shopify store marketplaces and business brokers below.) 
Try another Shopify store marketplace
If you're looking for a wide-reaching solution, consider listing on a small business marketplace like Flippa, Acquire, Empire Flippers, or Investors Club. With thousands of potential buyers visiting these marketplaces, you could find the right match. These platforms work similarly to how Shopify Exchange did with some variations. For example, Flippa is an auction-based platform.
Selling on a marketplace could be a good fit for you if you have time to devote to the process.
Pros:
Free to list your business

Access to a large number of interested buyers

Some marketplaces often offer expert advice

Selling process can be structured and secure
Cons:
Highly competitive environment

No support in listing preparation

It can take months to find a buyer

It takes time to filter through interested buyers

You could end up with a lower price range due to the marketplace's valuation techniques

5-15% service fees similar to business brokers
As for downsides, screening potential buyers can be time-consuming. You could get hundreds of inquiries and most likely won't lead to a sale.
In addition, there are also countless other e-commerce businesses listed, so standing out from the crowd can be tough. The competitive landscape has led some Shopify store owners to lower their asking prices in hope of attracting more buyers.
Similar to Shopify Exchange, other marketplaces may require you to keep their businesses operational throughout the process so as to allow potential buyers to evaluate them. Another one of the requirements was to have a premium Shopify subscription, and to be the account owner: the latter will still be applicable on other marketplaces. On Shopify Exchange, the exact fee amount would be revealed in the process, and with Empire Flippers you sign a legal agreement wherein the fee is outlined.
Marketplaces typically don't provide support when preparing your listing, but charge either a fixed listing fee or a percentage fee that ranges from 5% to 15% of the final sale price.
Find a buyer yourself
The traditional way of selling your Shopify store: tap into your personal network — start with LinkedIn and other contacts you already have. 
You can also expand your search and look on business-orientated Reddit communities or Facebook groups. Look for people who want to start something new, or people who have similar businesses and want to add another source of income (albeit not passive).
Pros:
Direct communication with potential buyers

Potential for word-of-mouth recommendations

You have control over who you sell to and how you negotiate with them

No third-party service fees
Cons:
It might be difficult to find a buyer within your personal connections

Risk of being approached by buyers offering less than your Shopify store's actual value

Legal matters might be more challenging to navigate without a marketplace or business broker to mediate the process

First-time sellers risk attracting tire-kickers: non-serious buyers
Due diligence is key: you need to evaluate your personal connections and their reliability. To avoid selling your store for less than it's worth, consider who you are negotiating with and if there are any personal stakes involved for you. Also consider consulting with legal experts. We've put together another extensive guide on how to sell a business by yourself.
Sell directly to OpenStore
If you're seeking a hassle-free and quick sale, consider an alternative to traditional approaches. OpenStore uses a data-driven pricing methodology to ensure a fair and consistent offer for your Shopify store.
Unlike many marketplaces and business brokers, OpenStore takes the guesswork out of the process and provides a fast, streamlined experience. A team of data scientists, machine-learning engineers, and financial specialists work together to deliver the most accurate offer for your store.
Pros:
Receive an offer in 1 day

Fast and easy process: cash within 2 weeks

All paperwork is prepared for you, all you need to do is provide the necessary information

Committed to maintaining your store, respecting the emotional connection you may have with it

No hidden fees
‍Cons:
As of now, OpenStore only supports asset sales

Only Shopify businesses can be sold
Cindy Hao, the Head of Pricing at OpenStore, explains:
"OpenStore's pricing technology provides objective business valuations based on both traditional data — such as financial records, Shopify sales data, and online advertising data — and more subjective data like your product's popularity.
Our team can turn around an offer in 24-hours, and we can perform due diligence, and close agreements in as fast as 2 weeks using unique pricing technology and processes. This guarantees that you'll save time and avoid delays, while still getting the best deal for your business."
With OpenStore, you get a reliable, data-driven, and user-friendly process that helps you sell your Shopify store in a fraction of the time you would need with all other methods. Learn more today.
Use a business broker
If selling to a single party is not what you're looking for, then consider a business broker. Their job is to prepare your Shopify store for sale, and then qualify interested buyers to connect you with. Some brokers rely on traffic to their websites to attract buyers, while others work with specific buyer connections.
Pros:
Has the experience to price businesses

Match your store with interested buyers in their network

Can review your documents and plans to ensure your store is well-represented

Will empathize with your personal reasons for selling

Advertise your sale, find buyers, and handle legal
Cons:
Finding a match with a broker can take a long time

Even more challenging is finding one with experience in your niche or with Shopify stores

Time-consuming to field calls from potential buyers

No guarantee of a sale, can take months before you receive liquidity

Fees can be high: often 10-15% of your valuation
Buyer beware: you pay this brokerage fee regardless of whether your business sells through the broker. For example, even if you find a buyer later yourself, you still need to pay the fee months after you've parted ways with the broker.
On top of that, they often use overly simplistic valuation methods that just apply a 2-5× multiple to your profit. Cindy Hao, Head of Pricing at OpenStore, explains why:
"The broker works towards the largest payout with disregard for probability of close. Some businesses that OpenStore transact with have been waiting for offers from brokers for months and months."
There's another potential conflict of interest. Brokers have spent years working with buyers in the sector and often build close working relationships. This could influence the sale price during negotiation, potentially not in your favor.
A common mistake Shopify store owners make — when looking to sell their business on a marketplace, to their own connections, or to OpenStore — is using the valuation they've received from a broker. A broker's valuation is not a final offer. It does not guarantee a sale close to that valuation, nor on a defined timeline.
Should you sell?
Beyond the financial considerations, selling your Shopify store is personal. Take it from Keith Rabois, former executive at PayPal, LinkedIn, and Square, and CEO and co-founder of OpenStore:
"Not everybody wants to sell, it's emotional to sell your business. A sale of a business you've built is both a financial transaction and an emotional transaction." 
This captures the essence of why deciding to sell your store is so challenging. Handing over the reins is not a decision to be taken lightly.
There are alternatives to an outright sale, like OpenStore Drive. This new managed service lets you generate passive income from your Shopify store. As Keith explains:
"Without the 24/7 grind, the headaches, we'll give you a guaranteed year's cash flow — in exchange for us running your business."
OpenStore Drive ensures your store is run by a team of e-commerce experts, including specialists in customer support, acquisition, retention, branding, visual design, logistics, fulfillment, and more. Rest easy knowing that your business is in good hands. OpenStore operates 40+ stores, making it the operator of the largest number of Shopify stores in the world.
Prepare your store for sale
If you decide to go through with it. Here's what you'll need to do (more in depth):
Streamline and document your inventory management and supply chain operations. Show the active involvement that is needed to run your Shopify store.

Pull together a transparent financial history to show profitability, advertising costs, and so on.

Review all contracts with employees, vendors, or clients. Ensure they're transferable.

Continue your marketing efforts and restock inventory as usual: advanced platforms like OpenStore's use real-time data for evaluations, so maintaining your store's performance is crucial.
Waiting for a seasonal sales bump to sell your store won't necessarily increase its value, Cindy explains:
"At OpenStore, we consider seasonality and current trends in our valuations. Unless a holiday sales bump significantly exceeds your usual growth rate, its impact is already factored into the price. Some sellers could potentially have moved on sooner, utilizing their time more effectively elsewhere."
Valuation
Valuation involves a long list of factors and market considerations that we have written extensively about. While there are free tools you can try, it is important to avoid common pitfalls. Don't rely solely on the following to arrive at a valuation:
using flawed models,

comparing to a competitor's result,

banking on a (single) broker's valuation,

strict accounting profits that do not consider many unique aspects of your Shopify store that could impact its valuation.
OpenStore's data-driven approach simplifies valuation by considering factors such as cash flow, net profit margin, competitive advantage, business environment, and brand value.
How do you maximize your Shopify store's valuation? Strategies that increase sales, streamline operations, develop a strong brand, and diversify revenue can elevate your store's valuation. These interconnected factors contribute to an accurate valuation.
You're one sale away from 80% less stress
Shopify entrepreneurs like Max or Brendan and Chris sold their e-commerce businesses to OpenStore, gaining the capital they needed for future ventures. They found the quick process to be stress-free:
Connect your Shopify account

Provide financial metrics

Let OpenStore handle the rest