Founders' stories
/ 7 min read
Founder launches new brand after selling science toy Shopify store

Adrian Alfieri
Sep 16, 2022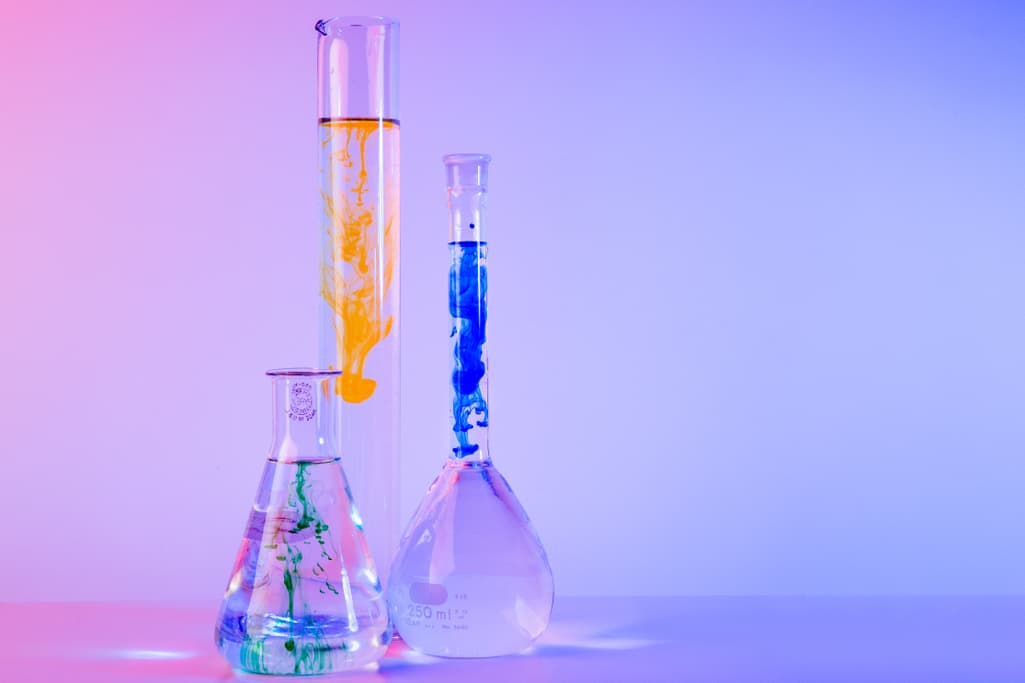 TheSTEMKids sells science tools and kits for young learners to grow into curious, adventurous kids. The e-commerce brand's science toys combine playtime with hands-on learning.
We sat down with Max Medroso, Founder of TheSTEMKids, to learn how OpenStore enabled him to sell his business fast while accelerating the next step of his e-commerce career. We dive into:
Turning a childhood obsession into a scalable e-commerce store

Selling to OpenStore: speed, efficiency, and an all-cash offer

How OpenStore helped Max launch his next Shopify brand 
"OpenStore has a brilliant platform. You take ten minutes to fill out an application about your brand. Then, just 24 hours later, they get back to you with an offer."
How Max transformed his love for science into a thriving brand
Max is a young entrepreneur who's been interested in building products his entire life. At age 16, he developed a filter that removed heavy metals from water. At 21, he sold TheSTEMKids.
His inspiration for the brand came from his childhood.
He remembers how he would've loved a portable microscope and has always been into science. He knows many other kids are, too. 
That's how he knew TheSTEMKids had a market. 
Dropping out to build TheSTEMKids
At the very beginning of TheSTEMKids, Max made and launched a few ads about his microscopes with his girlfriend. One drove sale after sale within a couple of days. 
Clocking the newfound success, he began devoting all of this time to the brand. He filmed numerous unique ads and fleshed out their landing page. 
After he hit his first day of $1,000 in sales, he had the conviction to drop out of school and pursue e-commerce full-time. 
How launching a brand informed his career path in e-commerce
For Max, pursuing TheSTEMKids just made sense
An important mission—Max had always wanted to educate children. Chemistry and science taught Max struggle and perseverance that ultimately helped him grow as a person: traits kids could also learn with science toys. 

Cash flow—He first envisioned himself working on the brand for 3 to 5 years and then launching something else, but selling TheSTEMKids to OpenStore provided more money faster than originally expected.

Career path—The skills from managing STEMKids set him up to launch more e-commerce businesses down the line. 
Overall, immersing himself in TheSTEMKids to learn as much as he could was a major priority for Max since he intends to stay in e-commerce for a few reasons: 
An open field—If any one person really wants to succeed in e-commerce, Max believes they can pull it off if they commit since so much knowledge is available on the internet. 

Problem-solving—Every day presents a new problem to work through, which he loves.

The lifestyle—In all, he enjoys working remotely from anywhere at any time.
"Once I hit my first 1K day, I knew the vision was there to justify dropping out of college. I could really see myself doing e-commerce for a long time."
Enter OpenStore: helping navigate the inventory bottleneck
The only major pain point that TheSTEMKids dealt with was inventory. 
Their Christmas season inventory arrived late due to delays during their launch year. The second year, their products got stuck in an L.A. port for 60 days, almost bankrupting them. 
The brand has always had good marketing growth and cash flow, so it grew despite inventory bottlenecks. The company was flourishing in the grand scheme of things. 
But Max was ready for a new chapter in his career. 
Meeting the OpenStore team IRL
Max launched, built, and ran TheSTEMKids from September 2020—up until he met Frank from the OpenStore team, at a conference in early 2022. 
Frank explained that the company would need strong AOV and positive marketing, among other factors, to be a good fit to sell to OpenStore.
TheSTEMKids nailed all of these requirements. 
Max reached out to see what kind of valuation he'd receive, got a decent offer the next day, and decided to go through with the sale. 
Why Max trusted OpenStore to acquire his Shopify brand
As Frank describes it, the long-term vision for OpenStore is to care for its brands and continue to develop and scale them to create unique customer experiences. 
He shared that roadmap with Max, who felt confident that his company would be cared for by OpenStore since their long-term vision depends on each individual brand's health. 
Max also noted the OpenStore team's track record of running and elevating successful enterprises, from LinkedIn to PayPal.
They clearly care about treating brands well. 
A mission-driven exit in sight
Max's departure from TheSTEMKids was ultimately mission-driven.
He wanted to transition from the education space to the health and wellness space to focus on his love for fitness and exercise and improving people's health. 
At the time, his girlfriend's frustrations with menstrual cramps also helped him realize there were no reliable, natural period pain solutions on the market. 
All of this gave him a common problem to solve.
And selling to OpenStore gave him the funds he'd need to pursue that path. 
"I knew it was the right time to sell. I was ready to move on, and the brand was doing really well. OpenStore provided the perfect path forward."
Benefit #1: Selling to OpenStore is fast and efficient
Founders looking to sell can go to OpenStore and follow a few steps to receive an offer: 
Enter their site URL and email address

Upload their P&L statements and relevant documents

Connect their Facebook and Google ad accounts to prove their marketing stats
When Max did this, OpenStore presented him with an offer that included TheSTEMKids' inventory and the base price of selling the business. 
The submission process took 10 minutes. The response turnaround was 24 hours. 
Even if you're an e-commerce merchant who's not truly ready to sell, Max recommends using an offer from OpenStore as a comparison point for other brokers or to gauge your company's health. 
In the end, OpenStore was the right choice because the platform is intentionally accessible and quick to work with. He didn't want to stagnate for months while waiting for his sale to close. With OpenStore, he closed within a week of reaching out.
He dove right into his next project. 
"I really value my time and mental space. If my previous business was occupying my brain, I could not start my next project. OpenStore solved that problem."
Benefit #2: OpenStore handles the transition from end-to-end
With OpenStore, you're not operating in a lockup or an earn-out, where it might feel like you're an employee at the business you used to own. 
There's nothing objectively wrong with that setup, but it's not for everyone, depending on where they see their career trajectory going in the near term. 
Max is always cognizant of the scarcity of time, so he was looking for the ability to transition fairly quickly. As mentioned, OpenStore allowed him to start on his new project ASAP. 
The transition period only took two months, with little lift from Max and 80% of the money upfront and 20% at the tail end. 
That swiftness was invaluable in keeping him mentally sane between projects. 
Even more, inventory is a complex variable to handle when selling a company. Some brokers don't buy existing product stock at cost, but OpenStore liquidated all of Max's inventory. 
"OpenStore took care of everything from A to Z during the transition period. I only had a call with them every two weeks to check in."
Launching his next e-commerce brand—thanks to OpenStore
As a first-time founder, Max learned almost everything on the fly at TheSTEMKids, so he has more established strategies that he'll be implementing from day one at his new brand. 
His big pivot has kicked off with hiring an impressive team—like an excellent COO and copywriters and graphic designers to raise brand visibility—immediately, which he was able to do with the money from OpenStore.
That capital infusion was critical to launch his next brand.
He followed through on his idea to create proprietary products to alleviate users' menstrual pain. The brand plans to patent the products for a decade or two of longevity.
Max hopes to grow in multiples—far beyond the benchmarks of TheSTEMKids' growth.
"I've learned that you really have to invest in people, so it's best to get them on your brand team at the onset so you can grow with them over time."