Logistics & ops
/ 9 minutes
How to pick a 3PL for your Shopify store's fulfillment

Rudi Eihenbaums
Jun 30, 2023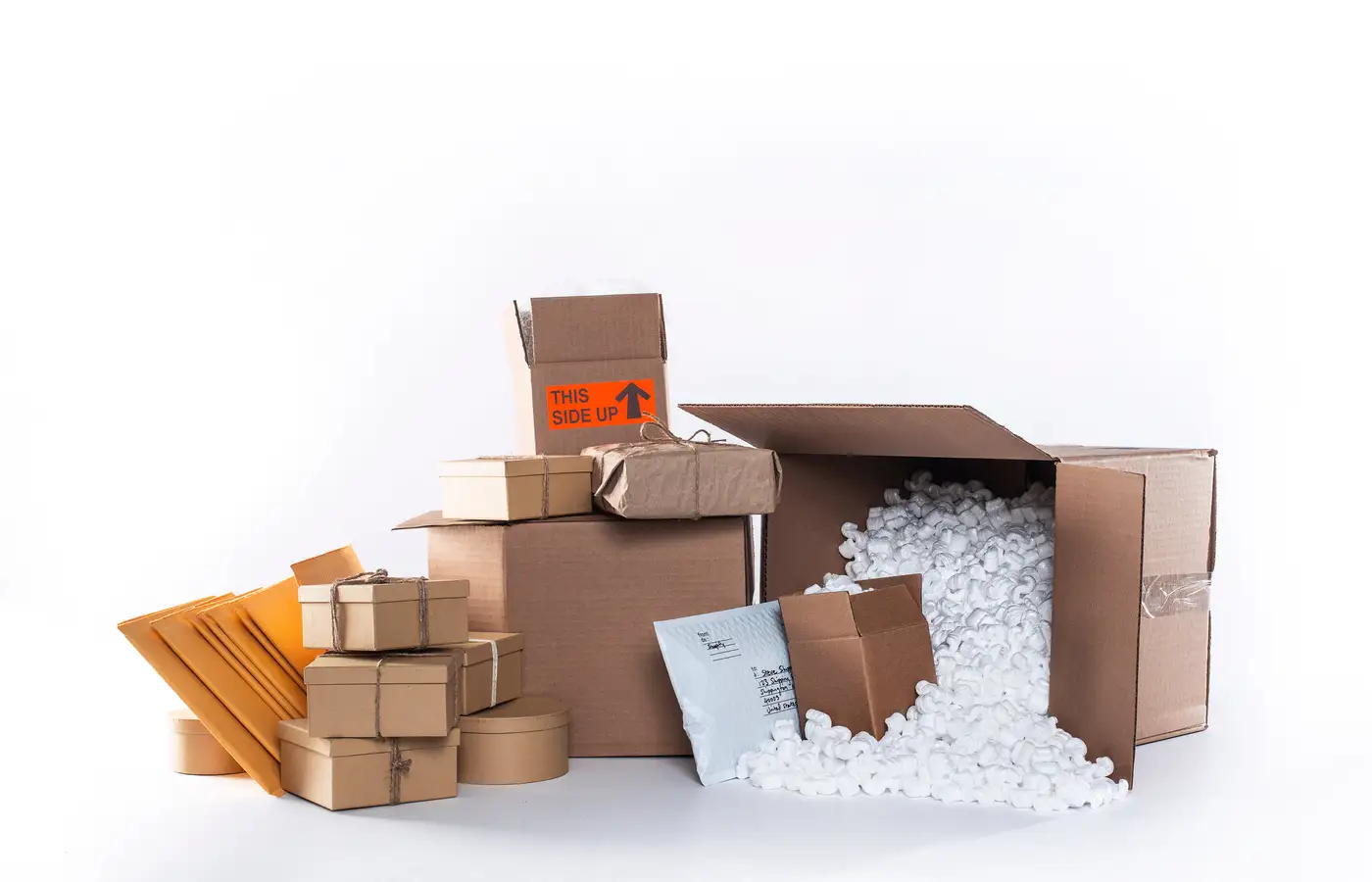 If you're a Shopify store owner or manager looking to grow your business — bottlenecks in logistics are a key consideration. While you promote your store, you need to make sure you keep customers satisfied and your business metrics healthy.
To provide you with the best industry-leading advice, we interviewed three experts in fulfillment, logistics, and supply chain: David Reifschneider, Shaun Neal, and Michael Brod. 
They have over 42 years of logistics experience between them — from working at Amazon to serving with the US Air Force — and are now responsible for the operational needs of over 40 Shopify stores under OpenStore's management.
Why use a 3PL?
With great scale comes great responsibility. 3PLs are excellent when you want to build a robust foundation for growth — they're there to support your increased marketing and sales activities in the future. They won't directly boost your Shopify store's growth, but a good 3PL provider can equip you to handle that growth without sacrificing customer experience, time, and profitability. 
Core features of Shopify 3PL solutions:
e-commerce inventory management and warehousing,

order fulfillment and transportation,

receiving and managing incoming orders, and

handing returns.
Third party logistics are indispensable when you're handling significant or increased volume and are struggling to scale independently. So another scenario is when you want to transition your Shopify store over from dropshipping and don't have the capacity for self-fulfillment.
Downsides of 3PLs for Shopify stores:
Expensive compared to self-fulfillment. Unless automated with robotics, most 3PLs are labor-intensive businesses, involving higher costs for their clients when compared to handling logistics themselves, in-house.

Can make you lose your ability to make data-driven decisions by missing out on business intelligence. If you're accustomed to handling the day-to-day operations of your store, then you're its eyes and ears on everything. Once you pass your operations to a 3PL, you may lose that touch if you don't collect the right data — which leads on to the next problem.

Not all will integrate with your Shopify admin, apps, and other software. To still keep a litmus test of how the logistics side of your store is performing, you can set up automated ways to monitor key performance indicators such as the return rate. For the advanced store owner, this can be done with integrations and application programming interfaces (APIs), but not all 3PLs offer that. The lack of these can have a direct impact on your ability to streamline operations and, as Michael Brod put it, "without clean and accurate data, it is much more difficult to make effective, high probability decisions".

Not all can truly grasp the nuances of your brand. David Reifschneider, with 20 years of experience in fulfillment and transportation elaborates, "you want to look for a 3PL that can accommodate the varying needs of your products — such as handling or other shipping requirements such as temperature or kitting".
Best 3PLs for Shopify stores in 2023
Your choice of a 3PL heavily depends on the specific needs of your store: warehouse location, technology, scalability, and cost should influence your decision.
Technology-enabled 3PL solutions that OpenStore's experts recommend looking into this year for your Shopify store include:
All major carriers like DHL, UPS, and FedEx also offer 3PL services that meet the needs of many happy e-commerce businesses in the United States.
How to decide on the right 3PL vendor
An expert in e-commerce logistics, warehousing, and fulfillment — with 10 years of USAF service in much the same — Shaun Neal suggests that each Shopify store's uniqueness necessitates a tailored selection process. He uses three criteria:
Shopify integration

Fulfillment & product capabilities

Scalability & flexibility
There's no one-size-fits-all solution, but here's a comprehensive 3PL checklist.
In short, experts see three main considerations for 2023:
1. Technology and integration with Shopify
While leading fulfillment for the 40+ Shopify stores that OpenStore manages, Shaun Neal, underlines the importance of technology in 3PL solutions:
"Innovative Shopify 3PL solutions prioritize the integration and effective use of technology to enhance logistics operations, boost efficiency, and offer value-added services to clients."
Key takeaway when evaluating a 3PL's technology compatibility with your Shopify store:
Do they have pre-built integration or API that seamlessly connects with your Shopify admin panel? Shaun suggests this as a priority — this connection enables real-time inventory updates, order syncing, and tracking information.
Remember, a good technology-focussed logistics provider should not only fit your current needs, but also have the capabilities to support any fulfillment, shipping, returns and other 3PL-related apps or software that you plan to use in the future.
2. Product size, weight, perishability, value, and volumes
Your Shopify store might be shipping out lots of products, or maybe your items are particularly heavy or large. OpenStore's David Reifschneider elaborates about how to approach this when choosing 3PL providers:
"Hone in on how they can help with your parcel shipping expense — one of the most significant cost drivers in your DTC business."
In these cases, the price per parcel should be a key determining factor, but here are some other factors to consider:
Do they offer unique packaging options that align with your brand's aesthetic, bundling, sustainability, or other value propositions that customers expect?

Can they handle your unique products? Whether it's perishable goods, high-value (in the $100s to $1000s), or fragile items, the 3PL's warehousing and shipping options need to support it.
If you're into bundling, David also advises considering a smaller, more customizable 3PL partner for kitting services — where related products are packaged together as part of a single SKU. The same applies to scenarios where you have one-off requests that your main 3PL cannot support. Remember, everything is negotiable, so always ask for a 3PL's most cost-efficient proposal.
Further reading:
If you're selling high-value products, then reverse logistics are a key consideration — returns.
3. Efficient returns capabilities
For a positive customer experience and to minimize revenue loss, your chosen 3PL needs to have a robust process for handling returns. This starts with you creating a clear returns standard operating procedure (SOP) based on customer experience best practices and business goals. It should clearly outline how you expect the 3PL to handle returns, based on, for example, your store's return policy (free template). 
Main factors to consider when developing your returns SOP:
Guidelines should be clear and easy for your 3PL and customers to follow.

Transparency should be key throughout the whole process.

Aim to reduce customer frustration and chargebacks.
Consider the 3PL's reverse logistics capabilities, turnaround time for processing returns, and the software they use for handling returns. David Reifschneider share's OpenStore's app of choice that works alongside OpenStore's 3PL provider of choice: 
"We use Loop Returns for handling reverse logistics. Loop provides the visibility we need on our side and a product that is easy for the customer to understand and navigate. For example, this means we can efficiently and quickly assess the return for restocking or another fate."
Further reading:
David reminds us of some key, expert considerations when it comes to returns:
"Returns are a necessary option for your business, but don't optimize for them. Focus your attention on sales and customer acquisition and resolve the returns as quickly as possible so the margin hit is minimized as much as possible. A good example would be if you sold something that is not re-sellable or has a low price point, you don't want to spend too much resource on resolving the return. Instead, refund the customer [or exchange/upsell] and dispose of the product with minimal labor investment.
3PLs will handle the returns in any manner you'd like, and in most cases they will offer services to either recycle, reuse, resell or donate. You should specify how you will be billed for processing returns in your agreement with the 3PL. Transactional pricing is usually a better arrangement for a Shopify store owner than hourly rates."
Negotiating with 3PL providers
Choose a 3PL fulfillment provider wisely — the wrong choice can cost your business. David emphasizes, "Doing up-front diligence in reviewing a potential partner will save you time and money."
Be aware of long-term contracts: most 3PLs tend to prefer long-term contracts with auto-renewal clauses. You can negotiate this. As a first step, consider having these contracts reviewed by a legal professional to safeguard your business' interests. Then also speak to other entrepreneurs in your industry for their experiences with specific 3PLs.
Adapt to your specific needs: look for a Shopify 3PL that can handle the types of products you sell and offers specialized services that you need. If there are excess services as part of the package, point these out as part of your negotiation.
Leverage and explore using multiple 3PLs: depending on the size and complexity of your business, or if you manage multiple Shopify stores, using multiple 3PLs may be beneficial. This allows you to leverage the strengths of different providers and provides flexibility in managing your supply chain. As part of your negotiation, you can be open to 3PL providers that this is what you're doing.
If you don't sense a good fit, be wary of engaging in a long-term contract and moving over all of your operations.
Key takeaway, the OpenStore way: use technology
Integrating the latest technology into your shipping and fulfillment operations can help reduce costs and support growth, and set you ahead of the competition for years to come.
For example, OpenStore's primary 3PL offers an API. This is a way for your systems to connect to your 3PLs in real time. You can use APIs for full control and flexibility over the order flow and fulfillment process. As Michael Brod explains:
"Our primary 3PL can support our scale, our ambitious growth plans, and, importantly, our technology oriented strategies. This is critical as well to enable cross selling — two products from two different brands within the same box."
How is it done? OpenStore's engineering team built an in-house order management and inventory syncing system for all of OpenStore's brands — it rests on top of the 3PL's API.
The API-driven system has substantial downstream benefits:
reduced costs,

improved customer experience,

enhanced data visibility,

smoother fulfillment process,

and cross-selling enablement.
Michael's passion for the tooling really shines through, it's a game-changer for OpenStore:
"I can't express how huge this is — it is fundamental to the future of OpenStore. We see, control, and own everything end to end (one of OpenStore's core values), we can add features and improve the product rapidly. It is plug-and-play for new Shopify stores that we acquire or manage on behalf of founders — it is seamless to onboard them to our systems. We have world class engineers building world class products."
The choice of building in-house technology was seen as superior over using third-party B2B SaaS solutions.
Set up for the future of logistics
Logistics innovation is vast and exciting. Michael believes that everything from robotics to AI/ML will play a pivotal role in transforming a somewhat legacy industry: 
"The innovations among third-party logistics providers emerging today will lead to more efficient operations at lower costs. If you're a Shopify store owner, I see this benefiting you and your customers."
Take advantage of these innovations today with OpenStore's latest offering: a comprehensive e-commerce management service that turns your Shopify store into a guaranteed source of passive income.
OpenStore's logistics, marketing, and operations experts take over the management of your store for 12 months — allowing you to reap the benefits of a thriving store without having to deal with the daily operational tasks. And yes, as part of it, OpenStore Drive will integrate and streamline your logistics and fulfillment! Alternatively, if you're looking to sell your store, we'll integrate it with our 3PL provider to make sure that your brand grows.