How much do third-party logistics cost?

Rudi Eihenbaums
Sep 29, 2023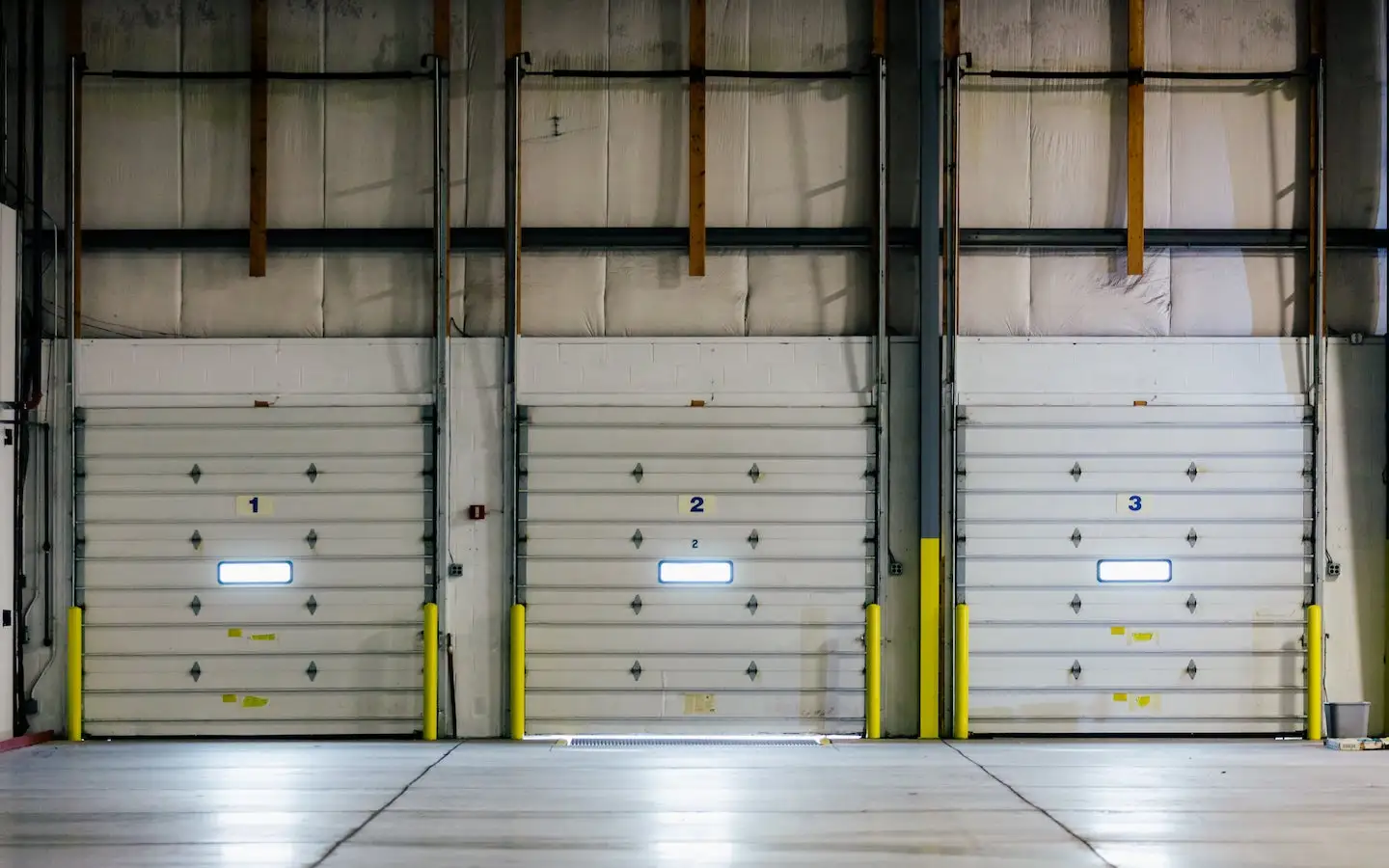 Is your e-commerce business facing surging demand? Do you get over 100 orders every month?
There are lots of situations when you might need third-party logistics. Fortunately, there are hundreds of providers in the United States, suitable for one-off situations — when, for example, preparing for a Black Friday promotion or the broader holiday season. There are also custom solutions for high-volume businesses.
But third-party (3PL) logistics can be expensive and many providers have complex pricing models.
I spoke to David Reifschneider, OpenStore's supply chain expert with 20 years in fulfillment and transportation for:
a breakdown of the average costs you can expect,

how to save money, and 

how to negotiate with 3PL providers.
What is a 3PL provider?
Third-party logistics services — commonly referred to as 3PLs — can help you streamline your supply chain as your business grows (and potentially reduce costs).
Logistics costs have soared in the U.S. and e-commerce businesses are increasingly opting for 3PL providers to manage warehousing, inventory, and order fulfillment.
How much does a 3PL service cost?
There's no easy answer.
I asked David more about the main factors that influence cost so that you can arrive at an estimate and have a baseline for negotiation.
3PL cost is typically based three main factors:
Order volume

Forecasted growth

Size, weight, and complexity of your products (e.g. assembly, kitting or other value-added service needs)
David calls out a fourth:
"It also depends on who you choose for your fulfillment or 3PL services. Are they willing to work with you, grow with you, and be a true and trusted partner in your venture?"
1. Receiving & sorting costs
Receipts involve transporting your inventory from your warehouse or factory to the 3PL's warehouse or fulfillment center. Clients typically bear this inbound shipping cost, which is based on volume and weight (and, for example, any refrigeration considerations for perishable goods).
Collaborating with a 3PL that has a broad network near your location(s) can reduce inbound shipping costs.

When your inventory arrives at the 3PL's facility, a receiving or sorting fee is applied (an hourly or flat rate) that covers the labor involved in unloading, unpacking, and inspecting your products. Sorting also involves grouping products or moving pallets as per inventory requirements.
"With current labor costs, hourly sorting rates are over $35 USD per hour," David adds.
2. Storage & warehousing costs
3PLs often charge based on the storage space your inventory occupies in their fulfillment centers, usually measured in square or cubic feet (or meters outside the U.S.), pallet space, shelf, or bin space.
"For example, storage rates can cost up to $2 USD per square foot, while receiving inventory could cost anywhere from $35+ hourly to transactional rates based on cases or pallets.
Doing time studies on your own items will give you a starting point for your negotiations," David says.
However, there are nuances to this:
Some 3PL pricing models may require you to commit to a set amount of space in long-term storage contracts. Others offer flexible, pay-as-you-go pricing, charging only for the exact space that your inventory occupies.

3PLs will store your inventory in a warehouse close to your main customer base. There may be additional charges for transporting (or cross-docking) your products to other states or countries.

If your inventory includes products with lithium batteries or other hazardous materials, you might incur additional surcharges for storage and shipping.
3. Picking & packing fees
When an order comes in, handling is an essential component that starts with picking products from your inventory (in various storage locations within the 3PL's facility).
Picking and packing fees are usually based on a transactional basis and are traditionally charged at the order level, with additional fees for each unit picked, starting at around $0.20 USD per pick, as reported by the 3PL ShipBob, but David explains the complexity here:
"These rates are very dependent upon the items being fulfilled including the size, weight, complexity, and so on.
Again, doing some sort of time study on your particular products will help baseline cost expectations."
You can then negotiate better rates in advance if you frequently have small orders, or orders with multiple items, or large items. It's important to set expectations.
4. Packaging & shipping costs
Shipping and fulfillment can make up the bulk of a 3PL's expenses. 3PLs will negotiate a deal with carriers and add a margin when passing these costs onto you.
These costs are determined by the volume, weight, and specifications of the goods (as well as shipping speed and destination).

Carriers like FedEx, DHL, and UPS are commonly used by 3PLs.
There is an opportunity to lower your overall 3PL costs by negotiating shipping rates. Get quotes from carriers (or other 3PLs) directly and ask if your chosen 3PL can match or beat this price. Alternatively, David says that as you grow in volume you can push the 3PL to reduce the margin they are charging you to ship via their carriers.
"Packaging is usually based on market rates. Cardboard is a commodity and as such the cost varies over time, but almost always increases in regular intervals," David adds.
If you opt for more specialized, branded packaging options or eco-friendly materials, expect to pay more.
5. Analytics & software
"You'll also likely incur some costs in software services depending on the needs of your brand and the services you choose to use with the 3PL," David says.
Some 3PLs pair with specialized software for inventory management, tracking (e.g. also data like average fulfillment cost per order), and other operations. For example, ShipBob provides a breakdown on average storage costs per unit, fulfillment costs per order, and customer spend by shipping method.
How to negotiate costs with 3PLs
Nearly all elements of 3PL pricing are negotiable and highly dependent on your product profile and  fulfillment complexity.
But here's the problem:
"Most 3PLs desire larger accounts, so it can be challenging to find the right partner who is willing to ship for you if your volume is lower than other larger clients. If you don't have enough volume to negotiate compelling rates that keep your costs low, talk to industry experts and research 3PLs that are smaller and more flexible than larger ones," David says.
I asked David for more ideas:
"Providing a plan for growth could also allow you to include tiered pricing and discounts as you grow, in both 3PL fees, margins, and shipping rates. The more you ship with them, the more they'll make," David explains.
That is particularly effective with a 3PL that structures its rates on transactions.
"At the end of the day, everything is negotiable, so find out where you might have some leverage — growth rate, ease of fulfillment, and so on — and use that in your negotiations on pricing," David says.
If you're short on time:
Shop around and make sure you're not paying more than market rates.

Speak to other merchants.

Consult industry experts who can help you identify areas of savings or cost avoidance.
How to find the right 3PL provider
If you have a Shopify store or e-commerce business, OpenStore's logistics experts currently recommend choosing one of these five providers in the U.S.
"First and foremost, you want to find a partner with a team you trust and feel comfortable shipping your products. The 3PL is the last part of the selling process and you need to know your customers' buying experience is meeting your standards for your brand," David says.
To evaluate 3PLs — from how they handle returns, to scalability and legal considerations — read and follow OpenStore's free 3PL implementation checklist.
"Shortlist the ones that offer the services you'll need for your brand with any kitting, labeling or value-added services," David says.
Alternative to 3PL for Shopify stores
OpenStore's full-service management service gives Shopify store owners an option to step away from the day-to-day of their business for a year.
OpenStore will handle your store's logistics, marketing, and operations for 12 months, while paying you guaranteed passive income, under the OpenStore Drive program.
If you're considering selling your Shopify store, OpenStore integrates your brand with a technology-focused 3PL provider to ensure growth post-acquisition.