How to sell a small business without a broker

Rudi Eihenbaums
Nov 4, 2022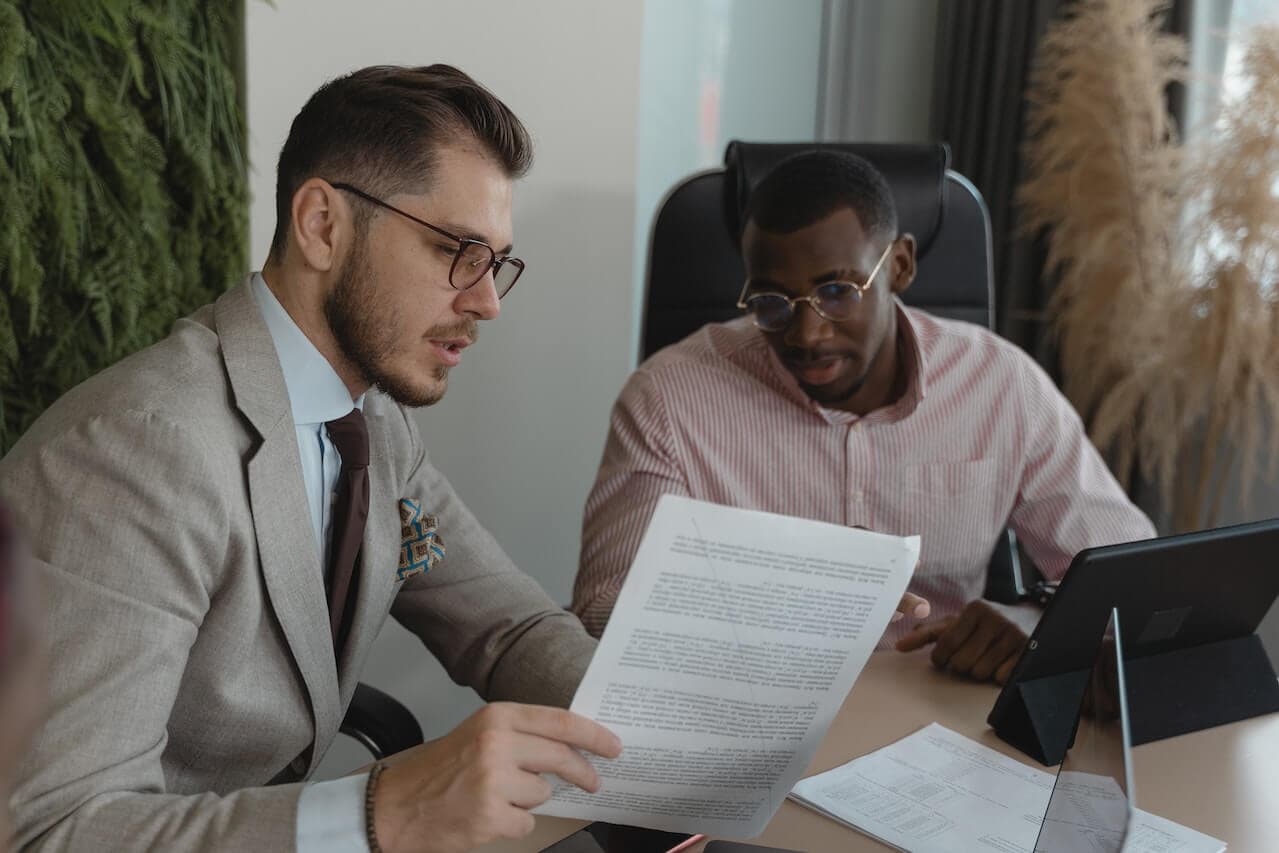 If you've developed new interests, are facing partnership differences, or have another project on the horizon, you may be considering selling your business. Using a broker may sound  ideal, but in many cases it's far from it.
You've worked hard for years, and want to make sure you're happy with the final sale price and the buyer's plans for your business' future. Long gone are the days when a broker was your only option.
We spoke to pricing and business valuation experts who have evaluated and worked with thousands of business owners (of e-commerce stores, mainly) to bring you the best advice on how to sell a business without using a broker.
Key takeaways: 
Brokers don't always ensure the best deal — or even that a sale will happen. They usually charge high fees, even if your business ends up getting sold through a different channel, without them. Their business success depends on their relationships with their pool of buyers, so they may not work with your best interests in mind.
Luckily for you, you have other options to sell your own business without a broker:
Selling through personal connections can get you a quick sale to a trustworthy buyer, but finding someone in your network who wants to buy can be hard without the right process.

Business marketplaces are another option, but you'll likely spend months going back and forth with people who have no intention of making an offer. We've provided some resources to help you navigate the financial and legal hurdles.

If you have an e-commerce business running on Shopify, read how OpenStore can confidentially buy it in 2 weeks. A team of experts handles the details and keeps your Shopify store running smoothly after the sale — without a broker and without hidden fees.
How does a broker work?
Business brokers specialize in marketing and eventually selling your small business. Their key value proposition is qualifying buyers and connecting you with interested parties.
Brokers typically rely on their existing buyer network or web traffic to their websites to attract buyers. Their success will depend on their network's experience to understand your business' vertical, or their ability to find you new buyers if they don't have an existing match.
Of course, this process isn't free, and selling through a broker by no means ensures that the process will go quickly or smoothly. 
Should I use a broker to sell my business?
In our opinion, definitely not. There are several drawbacks to hiring a business broker:
‍Business brokers charge a fee between 10-15%, even if you don't end up selling through them.‍

Brokers use simplistic valuation methods that may undervalue your business. They may even overvalue it, putting you at odds when speaking to buyers that you find on your own.‍

There's no guarantee that brokers are looking out for your interests. They're likely prioritizing their commission and buyer network.‍

Low-quality brokers might have difficulty finding experienced buyers and might not get the best deal.‍

Brokers might not prioritize your business because of your niche or unique operational aspects.
High fees
A 10% to 15% brokerage fee of the total buying price can be a significant amount for selling a business that you've worked hard to create and manage.
Worst of all: you pay the brokerage fee regardless if you end up selling via the broker!
For example, even if you decide not to use the broker anymore and you find a buyer yourself, you will still need to pay the fee — months after you've parted ways with the broker.
Just a number
The broker often won't understand the emotional ties you have to your business. Your business and the revenue and profit from that business are likely the result of your hard work over time.
Brokers often use overly simplistic valuation methods that apply a blanket 2–5x multiple to your profit. OpenStore's top pricing expert Cindy Hao has evaluated thousands of e-commerce businesses and weighs in:
"The broker works towards the largest payout with disregard for probability of close. Your business can be listed for months and you can waste hours on calls, compiling information, and answering questions for potential buyers who might never submit an offer. Some businesses that OpenStore transact with have been waiting for offers from brokers for months and months."
Conflict of interest
Brokers have spent years working with some of their buyers, and often build close working relationships. So you might not get the highest possible sale price when negotiating if they're more concerned with their buyer's interests. 
This is especially true when it comes to a distressed sale, which is when you're ready to take the first reasonable offer and the broker knows this. They always want to make the biggest profit from your sale, and the higher your sale price, the higher their payout. However, they may not always approach it this way.
Here's why: it might benefit the broker more to keep their buyers happy by getting them a good deal now in exchange for more business in the future. This isn't always the case, but it's definitely something to consider when working with a broker.
Often not industry experts
Finding a qualified and experienced broker can be difficult and time-consuming. Sellers are often forced to select a broker who does not tick all of their boxes. 
Working with a low-quality, inexperienced broker might result in issues down the road. Low-quality brokers tend to concentrate on selling businesses as quickly as possible.
And when an expert broker does have the contacts you need to locate a buyer, their fees will almost certainly be high. They may also have more personal ties to the buyers they recommend (see section above).
Trying to find a broker can lead you to make unsatisfactory trade-offs on sales price, time you have to invest, or experience.
Not in your niche
If you sell a unique product, work in a niche industry, rely on a novel sales channel, or have a physical restaurant in a specific area, business brokers may not see you as a priority.
For example, in the e-commerce sector, brokers often focus on Fulfillment by Amazon (FBA) stores, instead of websites running on the Shopify platform.
"If you're selling a Shopify store, this is a huge consideration and hefty roadblock to using a business broker. Unless you are an FBA business, you are not a high priority listing for the broker," says Cindy.
Luckily, there are three other proven ways to sell your Shopify store without a broker.
How to sell your business without a broker
Business brokers will often focus on commission and buyer satisfaction — instead of seller satisfaction. It's not your best option, and luckily, it's not your only option.
1. Personal connections
Using your personal network — friends, family, and business connections — to find a buyer can ensure a fast and easy agreement for a DIY business sale. 
With a personal sale, you'll have no intermediaries, so you won't have to pay any sales fees. However, we recommend consulting lawyers and accountants to support you throughout the process.
Being limited to business contacts and other acquaintances as your pool of potential buyers will be a hurdle. It can also be a minefield to transact with friends or family.
Pros of selling through personal connections:
You don't need to pay any fees because you don't have any intermediaries.

You can easily negotiate to get a great deal with someone you know.

You control the entire process from positioning to negotiation.
Cons:
There won't be many buyer options as it's limited to people you know.

There's no expert support throughout the process as there aren't intermediaries.

It requires escrow to make sure all obligations are fulfilled.

Here, emotions are more likely to get in the way of business.
If you want to go the DIY route, we've talked to business valuation and legal experts to prepare a comprehensive guide and checklist on how to sell your business by yourself.
2. Business marketplaces
Another option is to sell your small business on a business marketplace. Thousands of potential buyers, some of whom will have already bought businesses, will be within reach.
Marketplaces are typically regulated to avoid scams and other illegal activity (but don't drop your guard). They also enable you to reach a larger number of potential consumers.
Online marketplaces to consider:
Flippa is an auction-based marketplace (if functions similarly to the discontinued Shopify Exchange marketplace).

Empire Flippers is an online marketplace for e-commerce, affiliate, SaaS, FBA, and other types of businesses.

Investors Club is a members-only marketplace and has fewer listings than the other marketplaces mentioned, mostly focusing on high-quality ones.
The pros of selling on a marketplace:
You can position and market your business yourself, controlling the process and narrative.

It's free to list your business on some platforms, while on others you only have to pay a listing fee and not a percentage of the final sale.

You can attract a large number of interested parties.
Cons:
The landscape is highly competitive.

You usually get no support when preparing your listing.

It can take months to find a buyer.

You'll need to invest a lot of time evaluating to find the right buyer.

You will typically pay a fee, just like with brokers (albeit often a lower fee).
Finding a buyer through a marketplace may require a major time commitment. You could receive hundreds of applications from potential buyers, only to discover that many of them aren't interested in moving forward.
The marketplace can often be highly competitive. The environment can lead you to lower the price of your business in the hopes of attracting more buyers. Make sure you don't regret your final decision.
Be sure to check all the terms of chosen marketplace offers — especially when it comes to fees. Some marketplaces charge a fixed fee for listing, and others charge a percentage fee, which can often vary from 5- 5% of the final sale price. 
You don't want a broker disguised as a marketplace, where you end up giving a large portion of your profits to a third party when it's really not necessary.
How to confidentially sell a business without a broker
If you have an e-commerce business on Shopify, selling it to OpenStore is the easiest way to do so quickly and confidentially.
Unlike business brokers and marketplaces, OpenStore uses performance data to build an offer that reflects the time and energy you've put into building your Shopify store. This ensures that offers are fair, consistent, and sent out in one day. All without revealing that you intend to sell your Shopify business to any third parties or the general public.
The pricing team consists of data scientists and machine-learning engineers who collaborate with financial and e-commerce specialists. Cindy elaborates:
"OpenStore's pricing technology provides objective business valuations based on both traditional data — such as financial records, Shopify sales data, and ads data from Facebook, Instagram, and Google — and more subjective data such as your business' brand value.
The team can turn offers around in 1 day for qualified stores, and can then perform due diligence, and close agreements in 2 weeks. This guarantees that you'll save time and avoid delays, while still getting the best deal for your Shopify business."
The pros of selling with OpenStore: 
The process is very fast and easy — offers in 1 day, closing in 2 weeks.

All paperwork is prepared for you — you only need to provide the necessary data.

OpenStore takes the responsibility to maintain your business as it appreciates your emotional connection to it.
Cons:‍
Only supports the sales of Shopify businesses, for now.

Only supports an asset sale, not a stock sale.
OpenStore's experienced team helps you navigate the entire process, ensuring all documentation is compliant with regulation.
Watch the business you built go from strong to stronger with expert operators and marketers — all while you enjoy the profit from your sale.
Can I sell my business without a broker?
Absolutely. A business broker is no longer essential for selling your business. You can easily do their tasks or outsource them. 
1. Easy access to information online
You can do your own research and find the best options for selling your business.
We have prepared a free 7-step guide on how to prepare your business for sale, from P&L statements to advanced valuation.
Marketplaces can connect you with people from all over the world who might be interested in buying your business. You don't need the help of a broker to use a marketplace.
2. Bring in your own legal & accounting
Instead of paying brokerage fees, it's often cheaper and easier to hire experts and professionals who will, for example:
When you hire accountants and attorneys, you always know that your contracts are in order. This process also avoids any bias from the broker, marketplace, or private buyer. An outsourced accountant or lawyer will work for your interests, not the buyer's.
3. You can market your own sale
Marketing the business for sale has traditionally been one of the key roles of brokers, but you can do it yourself via:
social media (Facebook, LinkedIn, Reddit, Twitter/X),

email newsletters,

Google Ads,

Slack and Discord groups,

forums and other online communities.
Many of these are free, so you won't need a big budget — just time, which is also important to consider. 
For example, Shopify store owners, Chris and Brendan, found that sorting through potential buyers from brokers and on broker-owned marketplaces to be very time-consuming and filled with a lot of non-serious candidates. The same can apply to managing this process yourself.