Founders' stories
/ 5 min read
How Wearva turned a side project into a profitable exit

Adrian Alfieri
Sep 16, 2022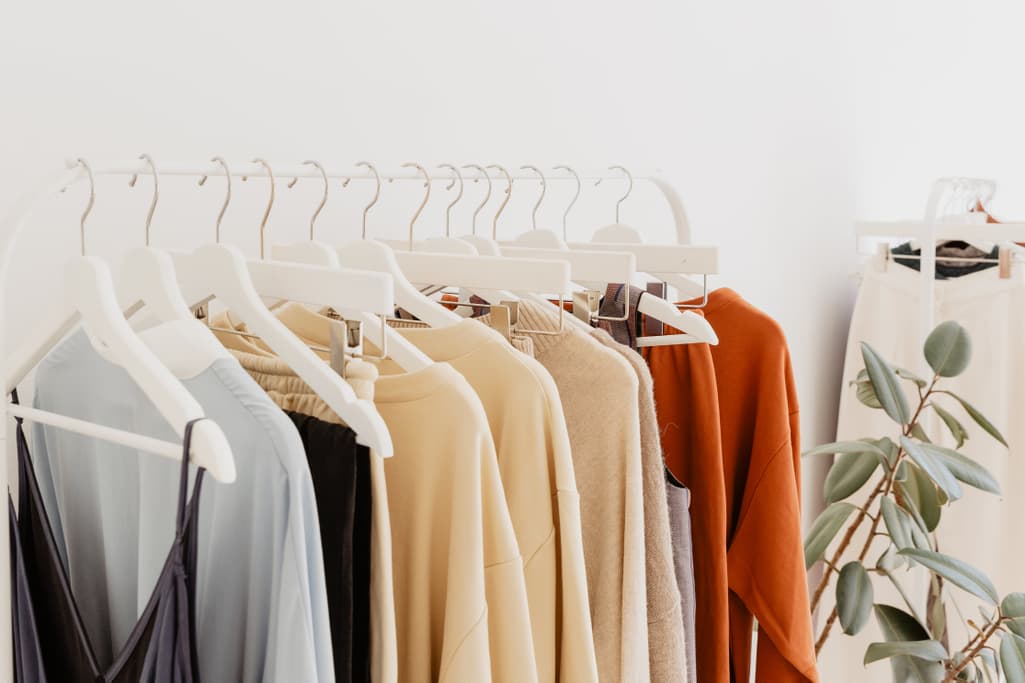 Wearva is a DTC apparel brand paying homage to Mexico and its diaspora throughout the U.S with hand-crafted clothing. The brand was sold to OpenStore in early 2022, yielding a life-changing cash exit for Manny Estrada, Founder and CEO of Wearva.
After the exit, we sat down with Manny to dive deep on:
Why he chose to sell to OpenStore over traditional brokers

How OpenStore accelerated his dream to launch new brands

The two-month turnaround to onboard OpenStore's growth team
"I thought profitable exits were only for founders of mega brands. OpenStore opened that door for me and gave me the perfect opportunity to sell."
From a weekend side project to a million-dollar brand
At the onset of COVID-19, Manny became one of 114 million global workers to lose their job throughout 2020. He'd been working with Union Pacific, the North American railroad franchise. 
In retrospect, Manny calls it a blessing in disguise. He put his head down and began building Wearva. In his words, the project was initially "all over the place," until he drew inspiration from his family's Mexican roots to define Wearva's market niche in the Hispanic community. 
Since 2014, Manny would come home from his day job to research and teach himself the ins and outs of digital marketing: SEO, web design, copywriting, paid ads—the full gamut. He attributes that nearly decade-long effort to a lifelong dream of entrepreneurship and launching companies.
After launching Wearva in 2020, he deployed aggressive media buying tactics to blow up the brand's presence and buyer exposure—ultimately hitting their first six figures (roughly $170,000). After shifting focus to influencer marketing in 2021, Wearva became a million-dollar business. 
"I'd come home and spend weeknights learning everything I could about e-commerce. That knowledge helped me scale Wearva to seven figures in a year and a half."
Why Wearva chose OpenStore for its next growth phase
Even in the early stages of developing the brand, Manny imagined his ideal scenario. He had a dream to launch and scale Wearva into a success, a plan to eventually make a healthy exit, and an end goal to get back to building new brands.
However, he didn't fully believe that a buyer would jump at the chance to purchase a one-man operation. That is, until he discovered OpenStore through a Facebook ad in February 2022. On this point, Manny recounts his seamless submission and offer process in a few steps: 
He submitted his email and the store's URL on the OpenStore homepage 

Connected Wearva's Shopify Account with a few clicks & uploaded a profit and loss statement. 

Finally, Manny received a cash offer just 24–48 hours later 
In his words, Manny didn't hesitate to accept the offer for three reasons. 
1. Data-driven offers and decision making
Unlike his previous conversations about selling the brand to brokers, Manny didn't feel the tension of having to aggressively pitch Wearva to OpenStore or negotiate for a higher estimate. 
Instead, the offer process was rendered frictionless by OpenStore's data-based algorithm, which computes for the most accurate, real-time valuation possible. In addition, these algorithmic valuation offers are then audited by industry analysts embedded in the OpenStore team.
Manny knew that no other buyer would be able to offer him a fairer or more transparent valuation price based entirely on due diligence on Wearva's (impressive) numbers. 
2. A fast and transparent acquisition process
Like most e-commerce founders, Manny's first alternative after OpenStore would likely be approaching a broker, which entails a few prominent pain points: 
Expenses—Meaning, at minimum, paying platform and broker fees

Grueling process—Lost time chasing buyers and endless paperwork

Hit or miss—Even after the broker process, there's no promise of selling
In comparison, OpenStore asked for zero payment upfront and immediately gave an offer.
3. The right infrastructure to scale Wearva
As it goes for founders, Wearva had been Manny's passion project for two years. He feared selling to anyone who'd underdeliver or, in the worst case, simply put the brand out to pasture. 
While waiting on his OpenStore offer, light research immediately assuaged any worries about his potential buyer. For example, a quick Google search informed of noteworthy press coverage, over $100 million in funding, and previous operating experience from leadership.
"I honestly didn't think twice about saying yes to OpenStore. The process was free and quick. The offer was super fair. You won't find a better buyer elsewhere." 
Frictionless handoff to a performance-minded team
After a seamless closing process, Manny received his first deposit following three weeks of due diligence and launched into two months of onboarding Wearva's new owners. 
One by one, he worked with an assigned transition team to hand off components of the operation: helping order inventory, set up customer service, access social media and ads, etc. 
At the time of this interview, Manny was one day out from officially stepping back from his first company. From 3PLs to running ads to user support tickets, he was already hands-off. 
From his perspective, it was crucial that Wearva was placed in competent hands. 
Manny drives home the point that he didn't want to sell the brand and have it shut down by an antiquated e-commerce team in a year or two. In OpenStore, he found a team with deep technical and operational expertise that was ready and able to scale the brand to new heights.
"The transition was effortless. I handed everything over to sharp operators and a well-oiled engine. I trust OpenStore to do right by my brand. That matters to me."
Manny's next move: getting back to building brands
Manny can recall the moment he went all-in on Wearva to pursue the entrepreneurial lifestyle he'd always dreamt of—all while knowing it could be a massive hit or miss. 
As such, he's proud to have experienced a quick and profitable exit, courtesy of OpenStore, following two years of tough, solitary, heads-down building. 
Manny adds that OpenStore has single-handedly equipped him with the necessary capital to move on from Wearva and continue living out his entrepreneurial dream scenario. Before his exit, he didn't have the time, capital, or freedom to launch multiple new ventures in tandem.
Now, with an exit fresh in hand, he plans to continue building e-commerce brands in new niches, all while diversifying revenue streams by entering real estate, consulting, or new industries entirely. 
"I started teaching myself e-commerce in 2020. I'm finally a full-time entrepreneur and hopefully will be for the rest of my life—all thanks to OpenStore. It's amazing."