Founders' stories
/ 6 min read
How a life-changing sale fueled a founder's dream

Adrian Alfieri
Sep 16, 2022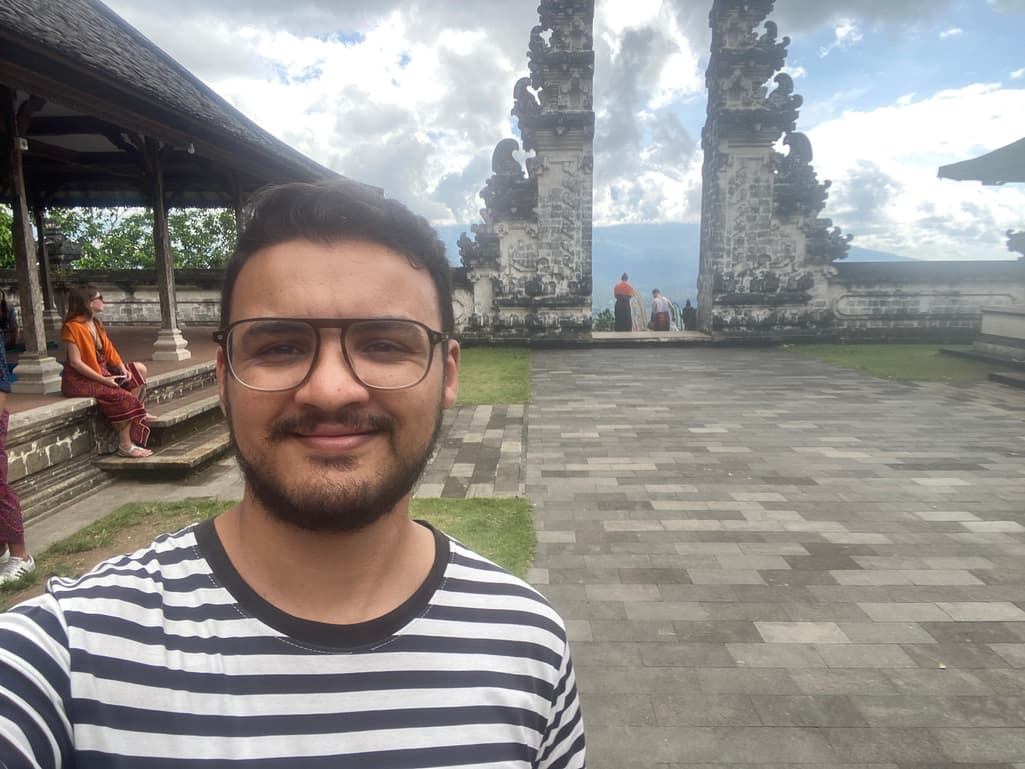 Necklow is on a mission to help its customers achieve the best night of sleep possible through their flagship adaptable pillow and expanding line of sleep hygiene products. The brand's founder, Firas Balaffou, scored a cash exit of $380,000 in 2022 from OpenStore.
We sat down with Firas to learn about his Shopify success story, and how he eventually sold it to OpenStore. We gain insights into the end-to-end process including: 
Leveraging customer obsession to unlock virality

The seamless acquisition flow of OpenStore

Using his newly-acquired capital to build more brands
"This was a dream come true for me. I strived to start and build a brand in America. Today, I'm a profitable, exited founder on a mission."
The early days: Necklow's rapid growth trajectory 
Firas is from Djerba, an island in Tunisia, where he dreamt from a young age of traveling to the United States to start a successful online business. 
As he explains, he wanted to make a few extra bucks to make up for the difficulty of securing a living wage in his country. 
In 2018, he discovered the dropshipping business model through eBay, began selling to the U.S. and Europe, and saved up funds over the next three years. As a passionate businessman and entrepreneur, Firas also joined the e-commerce Twitter/X community, gaining as much secondhand knowledge through books and media as possible. 
He began searching for a gap in the market with a large total market size—AKA a product or niche that could be applied to any and every consumer. 
His eventual answer? The pillow and sleep hygiene industry. 
Phase one: launching the storefront
Firas started by devising a pillow design with a unique selling point: thousands of micro-airballs that essentially created a hybrid between a beanbag and an orthopedic pillow. 
He leveraged an old friend from his network who ran manufacturing operations in China for early samples. When those samples hit it out of the park—it was time to go all-in on Necklow. The company kicked off with one other full-time employee: Firas' girlfriend, who supplied copywriting, advertising, and marketing. 
Firas set up a one-product store around the Necklow Sleep Pillow and began running digital ads. They gained early traction and sales, but the brand still wasn't profitable. 
As they grew and continued to optimize ads and conversion tactics, they reached more and more buyers. Two months in, the Necklow team began receiving customer feedback. 
Phase two: nailing product-market fit
After those first two months, Firas started strategizing on how to build an obsessed cohort of early Necklow customers. 
By applying rapid creative testing to original content, his team was able to clearly distill user pain points and deploy new content and creative accordingly that directly addressed those customer pain points, frustrations, and desires.
These efforts paid off: Necklow quickly scaled user acquisition on the back of Firas' creative testing framework. Soon, the brand's growth trajectory pointed higher and higher, and Firas began expanding the team. 
In their first quarter, Necklow netted more than $1 million in revenue, which Firas reinvested in marketing materials and designing and releasing new products related to sleep and neck pain. 
Above all, his strategies were working. Rave reviews built compounding customer fanaticism, with users getting hooked on greater sleep quality and buying pillows for everyone in their lives. 
"I couldn't imagine how this brand could pull it off. We went from two people to 12 in less than six months. And the cash we were making couldn't lie."
OpenStore's smooth and speedy acquisition process
Firas first heard about OpenStore through another e-commerce founder on Twitter/X who posted about selling to the aggregator in just 48 hours. Soon enough, he was hooked on entertaining offers to Necklow. Firas had considered an exit for some time due to his dream of launching more consumer brands into the market after a liquidity event.
But, he never followed through due to the historically rigorous, time-consuming process. In comparison, with OpenStore, he: 
Typed in the brand's website URL

Connected Shopify and Facebook accounts

Received an initial offer in less than 24 hours

Synced with OpenStore's team to review P&L metrics

Accepted Necklow's final valuation of $380,000 in cash
After walking through the offer with his trusted network, Firas resolved that the best move was to hand over Necklow and take the cash on the table. This decision aligned with his original plan: building and selling a high-growth brand, then leveraging that liquidity to reverse engineer Necklow's growth playbook and launch his new storefront.
A few days after the sale, recounts Firas, he was showing his partner the bank deposit. 
"It felt strange and crazy because we had never seen this amount of capital in our bank account. But I'm proud that we accomplished the unbelievable."
Why Necklow chose OpenStore over brokers
Before finding OpenStore, Firas had heard horror stories of acquisitions taking up to six months, among the other downsides of using business brokers. He knew many founders who had waited months to get paid, all while juggling their company's operations with the added pressure of maintaining solid metrics in the likely scenario their deal is reconsidered. 
Firas knew all too well that the e-commerce acquisition landscape could be volatile—the uncertainty associated with traditional buyers was compounded by a potential 10% cut for the brokers.
Avoiding a drawn-out, complicated process where Firas wouldn't even gain 100% of the valuation would mean he could quickly pursue what's next with more capital. 
In addition to the practicality of selling to OpenStore, Firas highlights the draw of being acquired by names like Keith Rabois, OpenStore's CEO and Co-Founder who's made defining investments in DoorDash, Affirm, Stripe, etc. 
In his words, this made the acquisition something to be truly proud of. And, beyond the clout, the OpenStore roster helped assure him that Necklow's future success was secure.
The team he'd be handing it off to had decades of successful enterprise experience. And they had a track record of truly growing acquisitions—not just leaving them on a shelf. 
Even in a scenario where another buyer offered more money for Necklow, Firas affirms that he'd choose OpenStore for its mission, platform, team, and streamlined exit flow. 
"Having a big name behind my brands and me—it's worth its weight in gold."
Necklow's next act: fresh capital and new beginnings
Firas looked at that number in his bank account—courtesy of OpenStore—as a new opportunity to start more and more businesses. With greater stability and fiscal freedom, he realized e-commerce was more than a means to an end. 
Now, he wakes up early and impassioned each day doing market research on his next venture. While he built Necklow with about $5,000, he can build the next brand with $500,000. Ultimately, he aims to start two new brands within the year: 
One brand that'll result in another quick exit, as with Necklow

A second brand that'll become a long-term project of at least five years
Like many entrepreneurs, Firas isn't satiated by profits—he craves a reason to work, think, build, and optimize. With these plans to sell again, he's ready for his next project. 
"Entrepreneurship is my passion. I love it! At the core, it wasn't about the money. But having that capital makes me confident that I will not fail."
How a life-changing sale fueled an entrepreneurial dream
As for Firas' parting advice for any e-commerce founders: check out OpenStore. The beauty of the process is that it takes minutes and is ultimately free and non-binding. 
Even more, having a valuation in hand in less than 24 hours is informative, even if it goes nowhere. As he puts it simply, "There's just nothing to lose." 
In Firas' case, a few minutes resulted in a life-changing sale that kickstarted the long-term journey of a serial entrepreneur. 
"For anyone thinking about selling their brand: Just go to OpenStore. Use it as a helpful tool to gauge what you're worth and what your next steps could be."