Meet gumdrop: the fastest way for creators to find brand deals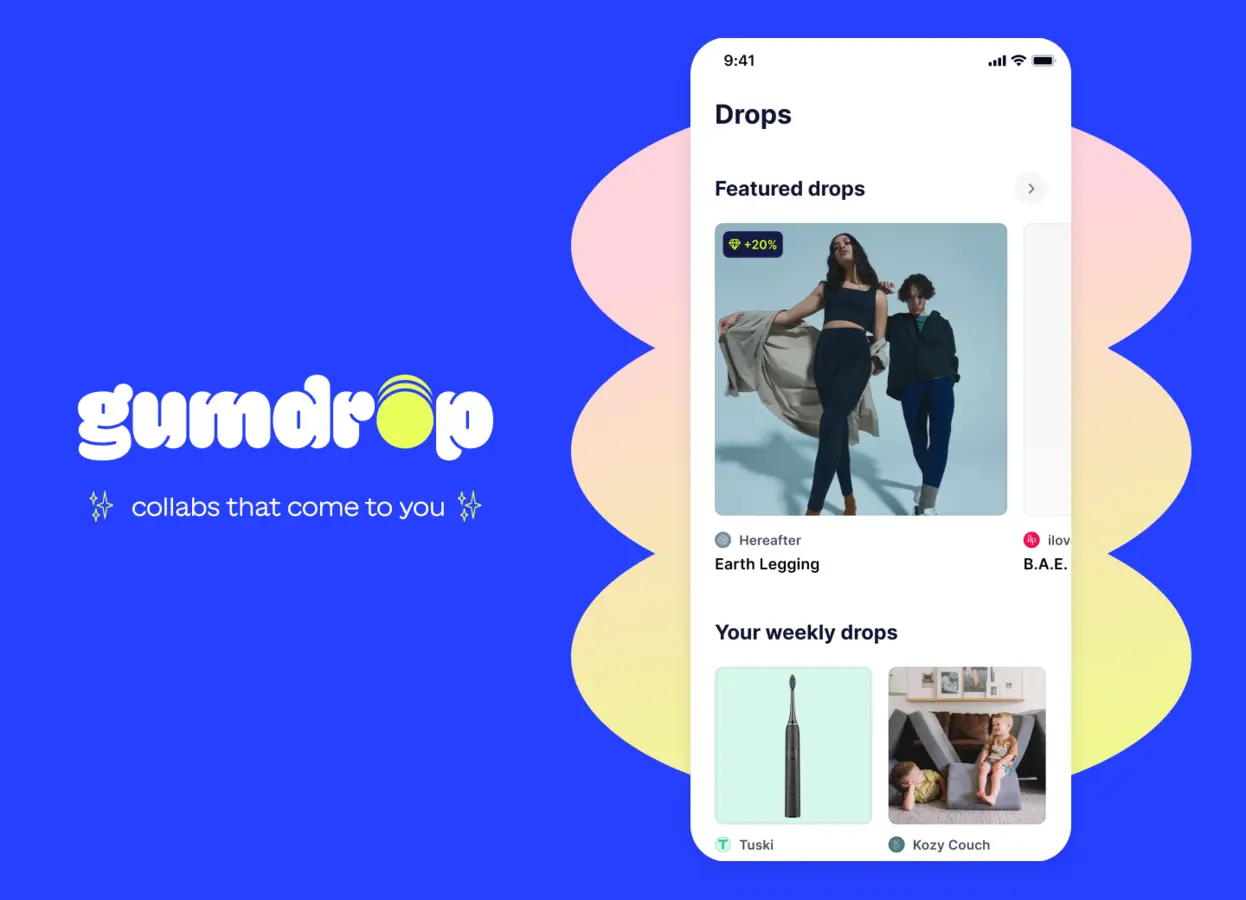 At OpenStore, we're making e-commerce easy for everyone. This extends to making it easy for brands and content creators to connect and share unique, small-brand products with millions of consumers. Why? Creators play a huge part in shaping culture, shopping behavior, and e-commerce, yet the process for finding brand deals and products for creators to promote is riddled with manual processes, negotiations, and content disagreements.
To fix this, we simplified the way creators connect with brands, so they can focus on what they love most: creating content and connecting with their followers. 
Meet gumdrop, our new app for creators to find and discover brand collabs. If you're a content creator on Instagram or TikTok, you can choose from 10-20 pre-approved, personalized collabs every week from dozens of beloved brands with more than 10,000 products across beauty and skincare, men's and women's apparel, tech, and more. 
Download gumdrop, connect your social accounts, get approved, and review your personalized product 'drops' each week. It's that simple. No more endless negotiation and coordination over DMs, and no more inconsistent contract terms and content expectations.
All product collabs are free or heavily discounted, depending on your following and how it pairs with brands on the app. We also offer cash payouts like commissions for sharing discounts with followers, cash for referring other creators who do a gumdrop collab, and we're experimenting with engagement-based cash payouts.
So, why did we build gumdrop? As you might imagine, one of the biggest challenges in running a business is scaling customer acquisition, but influencer marketing is a great channel to engage with new customers. For many e-commerce brands, including the 40+ brands within OpenStore, starting an influencer marketing program from scratch and managing influencer relationships and campaigns at scale is manual and time-consuming. 
When we realized there wasn't an easy solution for brands (or creators) to connect and automate brand collabs, we decided to build something ourselves. Our gumdrop team functions like a 'startup within a startup' and serves as an intermediary between the brands in the OpenStore portfolio and creators who want to work with them. Today, gumdrop offers thousands of products from across the OpenStore portfolio and the vision is to expand the creator marketplace to include many other loved brands. 
We've been blown away by the response from creators so far, and the creative content they've developed to promote products like moisturizers, men's athleisure wear, jewelry, electric toothbrushes, and mini drones. With 3,000 creators already using gumdrop to quickly discover new brands and products through the weekly drops, we can't wait to see what opportunities gumdrop unlocks for thousands more.  
gumdrop is available to all creators in the U.S. with an iPhone. Download gumdrop here. gumdrop can work for anyone with a social following, but currently works best for people with 10,000+ followers.
– Jeremy Wood, gumdrop team, and Co-Founder of OpenStore