Buy now, pay later for Shopify merchants: risks & rewards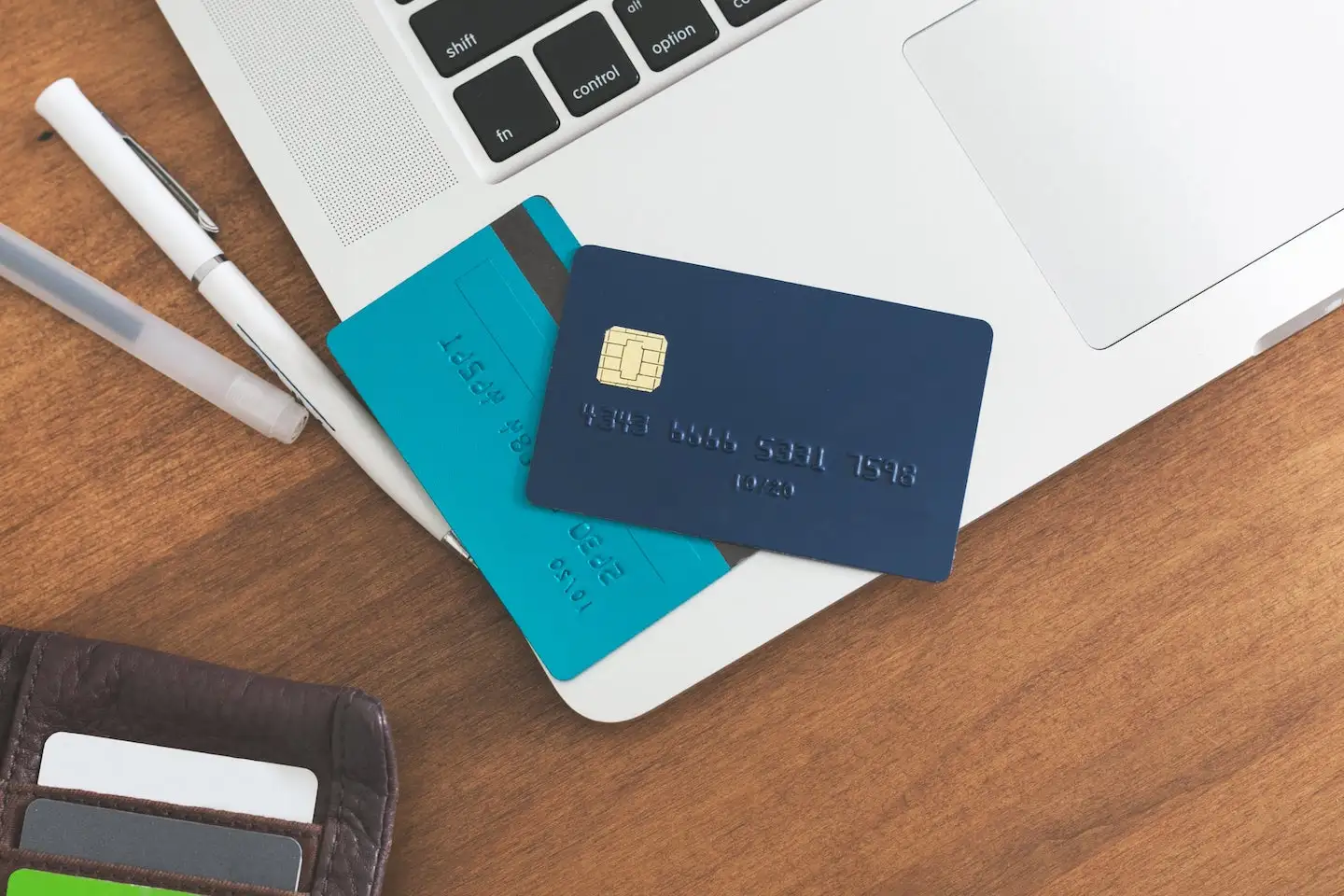 Adding a 'buy now pay later' (BNPL) payment option to your Shopify store not only provides customers with more financial flexibility, but also has the potential to increase sales.
BNPL use has been growing significantly since 2020, catering to younger generations, now a significant part of the DTC e-commerce customer base.
However, like any financial tool, there can be advantages and potential drawbacks for your business and customers. From my experience with my own e-commerce business and currently managing 50 Shopify stores, I know the risks, the options available to Shopify stores, and how to seamlessly integrate BNPL with your store.
How it works
The concept of buy now, pay later is simple. 
Once a customer makes a purchase and selects BNPL at  checkout, your business gets the full payment amount immediately, while the customer adheres to a payment plan set out by the BNPL provider.
BNPL acts as a short-term financing option, allowing them to purchase products slowly over a period of time. 
Here's the usual process for customers and merchants:
Customers shop as they normally would, adding products to their cart.

At the checkout phase, they can choose BNPL as they would traditional payment methods.

Customers are asked to provide specific personal details, such as their address, or even Social Security number in the U.S., to sign up for a BNPL provider.

Due diligence on your customer's creditworthiness is conducted by the BNPL, as well as any assessments for what annual percentage rate (APR) can be offered. Not all BNPL providers mandate a stringent credit check. Some might only require an identity verification or a soft credit check.

Customers choose a payment plan and financing option once the provider approves them.

The BNPL provider pays the full purchase price to the merchant, and the purchase is completed. The merchant receives the complete payment, owing only the processing fees to the BNPL provider.

Subsequently, the customer repays the BNPL provider according to the pre-determined terms. For example, the customer might make monthly payment plans or biweekly ones. The responsibility of collecting subsequent payments from the customer falls on the BNPL provider.
Buy now, pay later apps for Shopify
There are various Shopify BNPL partners that you can choose for your business.
1. Shop Pay Installments
A Shopify-native solution, Shop Pay offers a BNPL option in the form of interest-free payments or monthly installments for up to 12 months.
2. Klarna
A well-known name in the BNPL sector with a significant foothold in Europe and over 150 million active users, Klarna ensures that merchants always receive full payment upfront. Customers pay later with:
flexible payment options,

interest-free options, and

features to pause payments.
To help increase conversions, Klarna also provides a free, accompanying app to improve your product page's messaging about the flexible payment option.
3. PayPal's buy now, pay later
The name for online payments echoing trust and reliability, PayPal offers its own BNPL service in addition to the Shopify payment gateway.
PayPal offers a 'pay in 4' plan, allowing customers to split purchases into four payments.
4. Affirm
Predominantly partnering with U.S. retailers, Affirm offers financing options for all types of businesses. Their terms vary from short-term interest-free solutions to long-term financing with interest rates between 0% to 36%.
Known for its transparent pricing, with no hidden fees, Affirm offers real-time assessments and allows consumers to view repayment terms upfront.
Affirm also provides a free app to improve messaging and conversion rates on your product and checkout pages.
5. Afterpay
Originating from Australia, Afterpay (known as Clearpay in the UK), has expanded their international presence and boasts high authorization rates.
Customers can pay Afterpay back in four equal installments, on a biweekly schedule. No interest is charged if payments are made on time. Customers in the U.S. can also pay over installments from six to 12 months with capped interest, depending on the total order amount in USD. 
Afterpay's free messaging editor app, like Affirm's and Klarna's, lets you achieve much of the same messaging improvements on your Shopify store.
6. Sezzle
Similar to Afterpay, Sezzle breaks down the total cost into smaller, manageable payments. It also has a feature for rescheduling payments. 
Sezzle also developed an accompanying free app that adjusts its messaging automatically based on customer cart size and products. It comes with free support.
7. Zip
Primarily operating in the U.S., Canada, New Zealand, and Australia, Zip offer interest-free purchases online as well as in physical, point of sale (POS) locations.
It's also accompanied by a free app like the other BNPL partners for your Shopify store.
BNPL benefits for merchants
Attract a wider demographic: BNPL is particularly appealing to those who might not have credit cards. BNPL can also boost your sales by attracting customers who might not have the upfront capital to make immediate purchases and are looking for flexible payment options to increase their purchasing power.

Beat or catch up with competitors: not offering BNPL might make your DTC store less appealing to customers when compared to your competitors who do.

Boost purchase frequency: convenience of BNPL can encourage customers to shop with you more frequently.

Reduce cart abandonment: remove financial constraints by improving your product page or checkout process (see the apps above) to communicate a key BNPL benefit. Customers have options to pay in easy installments, with no interest.

Increase average order value (AOV): with the ability to defer payments, businesses may see an increase in AOV after introducing BNPL because customers can make bigger purchases. Make high-ticket items more accessible.

Give a sense of control: presenting various payment options can give customers the power to manage their finances more efficiently, spreading out costs.
Integrating a BNPL can enhance your overall customer experience, leading to higher retention and loyalty. However, it can also be a double edged sword.
Drawbacks
Increased payment processing costs to merchants: since BNPL merchant risk is typically absorbed by the BNPL provider, the cost of this service is passed on to the merchant as a percentage taken from every transaction. Typically between 2% and 8% of the transaction value, BNPL costs to the merchant can be higher than with other payment methods, and can eat into profit margins at high volume. In fact, most BNPL services aren't available for orders less than $50. So if your store's AOV is less than $50, it might not be worth it for you and may even hurt your store economically. Do note that the BNPL provider takes on all the fraud risk of a fast approval process, so you don't have to.

Cannibalization of existing payment methods: introducing BNPL could reduce how often customers use your other payment options that have lower fees. Did adding the BNPL option increase your sales enough to justify the costs? Additionally, adding too many payment options can result in NASCAR checkout, where customers are overwhelmed.

Potential for increased returns: consumers might buy impulsively given the ease of purchasing, leading to a potential increase in product returns. Learn how to turn returns into upsell opportunities.

Risk of customer debt: if your customers incur debt they cannot manage, especially if they misuse the BNPL option, it could reduce your overall customer lifetime value (LTV). Late penalties associated with BNPL and negative effects on their credit score can sometimes lead customers to distrust businesses offering this option, hurting your customer experience.

Potentially lower authorization rate: customers who may have used a traditional payment provider could be rejected by the BNPL, costing you a conversion. You're dependent on the BNPL provider to assess your customers' creditworthiness.
How to add buy now pay later on Shopify
Decide on one or more of the many BNPL options for Shopify (see above).

Navigate to your Shopify admin panel, choose 'Settings' and then 'Payments', and follow the steps to integrate your chosen BNPL option. You may need to follow additional steps on the provider's website.

Enable the BNPL option for checkout, and consider featuring one of the accompanying BNPL apps during Shopify's checkout experience (see above).

Ensure that your customers are well-informed about the BNPL option, its terms, and any associated fees. BNPL can be a major spelling point for your customers, so make sure to advertise it at the top of the funnel. 

Continually monitor the performance of the BNPL option, your checkout flow, customer support requests, and gather feedback to make any necessary adjustments.
How OpenStore can help you set up payment methods
With OpenStore Drive, team of e-commerce experts will manage your store for an entire year while paying you guaranteed passive income payments based on your store's past performance.
From adding payment options like BNPL to running advertising campaigns and handling shipping and logistics, every operation is covered, entirely. Sit back while OpenStore' optimizes your store for success, from product listings to payment gateways. Read how we increase new customers for Shopify stores by 49% and orders by 35%, month over month.